Hungary backed up a stellar 2021 with an equally impressive 2022, attracting high-profile productions including Netflix series All The Light We Cannot See and Legendary/Warner Bros sci-fi epic Dune: Part Two. The first episode of Denis Villeneuve's blockbuster was shot partly in Hungary, and the Canadian filmmaker returned to shoot the follow-up at Origo Studios in Budapest.
Netflix series All The Light We Cannot See is an adaptation of Anthony Doerr's epic Second World War novel, produced by Shawn Levy's 21 Laps Entertainment with Levy directing. The adaptation is written by Steven Knight (Peaky Blinders) with Aria Mia Loberti in the lead.
Other big projects to visit Hungary in 2022 include Netflix and Carnival Films' The Last Kingdom: Seven Kings Must Die, a feature version of the popular TV series; season four of Amazon and Paramount's Tom Clancy's Jack Ryan; season two of Netflix's Shadow And Bone; season four of Netflix and Yes Studios' Fauda; and CBS/Wolf Entertainment/Universal Tele­vision series FBI: International.
These follow a record-breaking $530m (huf227bn) production spend in Hungary in 2021, according to the National Film Institute of Hungary. Major projects to shoot here last year include Marvel series Moon Knight; Lionsgate and Starz project The Continental, an event series expanding the John Wick universe; Mikael Hafstrom's sci-fi Slingshot, produced by Astral Pictures and Bluestone Entertainment; Brandon Cronenberg's Infinity Pool, a co‑production between Canada's Film Forge Productions, France's Celluloid Dreams and Hungary's Hero Squared; and Yorgos Lanthimos's Poor Things, backed by Searchlight Pictures, Film4 and Element Pictures.
"It is electrifying to witness the post-Covid boom in our screen industry," says Hungary film commissioner Csaba Kael. "Local expertise is growing, and the country is completely safe for international filmmakers." This was due partly to the industry enacting strict Covid-19 protocols quickly to create a climate of confidence.
Another to choose Hungary was Sky thriller The Fear Index, produced by UK outfit Left Bank Pictures. "We were looking for somewhere to double for Geneva [where the show is set]. Budapest felt like a great option because a lot of the architecture was a good match," says Sharon Hughff, former executive producer at Left Bank Pictures. "The Hungarian crew are fantastic. They are very adaptable and experienced, and are used to being very busy with international productions, so they are never phased by our needs."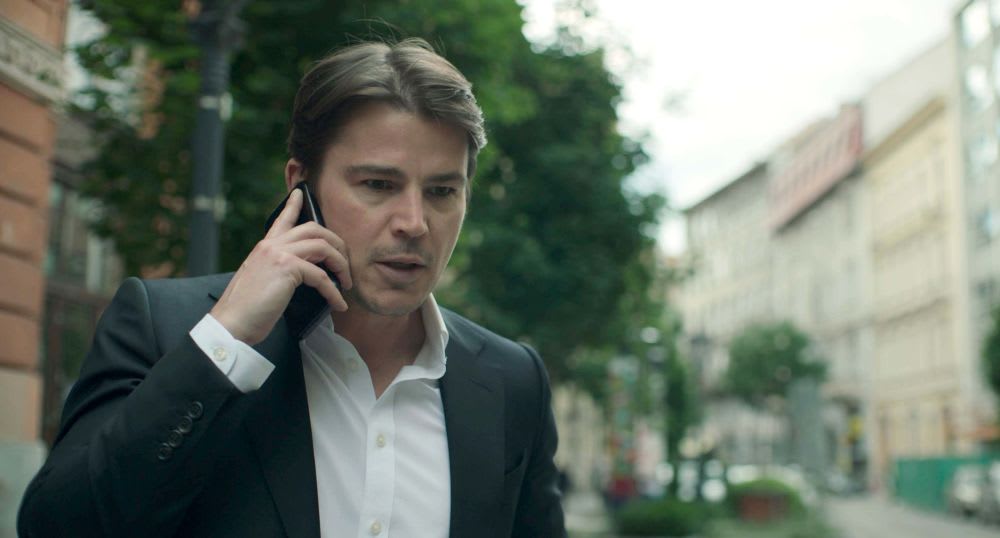 A stunning variety of locations is also a plus point, with plenty of historical architecture, forests and smaller villages within easy reach of capital — and production hub — Budapest. The city can also double for London, New York, Buenos Aires and Bangkok.
Hungary's National Castle and Forts Program will also see more than 30 historical sites reconstructed and available for filming, including the country's striking baroque Esterhazy Palace.
In recent years, Hungary has attracted filmmakers from all around the world with its "world-famous filmmaking tradition of 123 years, unique shooting locations, exceptionally talented and creative crews, high-profile studios and 30% tax-rebate (introduced first in the region)," notes Head of NFI Studios' Ildikó Kovács.
The NFI Studios in Fót welcomed major productions such as: Rise of the Raven (Serendipity Point Films, Beta Film, Hg Media starring Laurence Rupp, Murathan Muslu, Cornelius Obonya, Gellért Kádár L., Vivien Rujder, Shardlake (The Forge, Runaway Fridge for Disney+, starring Arthur Hughes, Sean Bean, Anthony Boyle), The King (Plan B Ent. for Netflix, Porchlight Films, starring Timothée Chalamet, Joel Edgerton Robert Pattinson, Lily-Rose Depp, The Witcher (Cinesite, Hivemind for Netflix, starring Henry Cavill, Anya Chalotra, Freya Allan, Joey Batey), and The Last Kingdom (Carnival Television for Netflix, starring Alexander Dreymon, Arnas Fedaravicius, Millie Brady, Eliza Butterworth, Ian Hart, Emily Cox).
Due to the studio expansion in the works, NFI Studios capacity is limited for the coming months, adds Kovács. NFI's neighbouring studios, however, are currently working on the following projects: The Brutalist (Protagonist Pictures, Proton Cinema, starring Joel Edgerton, Mark Rylance, Marion Cotillard, Sebastian Stan and Vanessa Kirby), Hidden Hand (working title Dune: The Sisterhood, HBO Max series, Legendary TV, Pioneer Pictures, starring Emily Watson), and Dusty Bunny (Hero Squared, Thunder Road Pictures, Livingdeadguy, Entertainment One, and Sierra/Affinity, directed by Bryan Fuller starring Mads Mikkelsen).