You are spoilt for choice in Hungary. The variety of landscapes is incredible. In popular Budapest alone you will find everything from dramatic history and flamboyant architecture to healing thermal waters, opera houses and sports stadiums.
All location palettes are on offer in the capital city, from classical to modern, industrial to upscale, hipster to retro, with castles and rural landscapes.
"The locations are varied and offer many look-a-like locations to most European cities making it an attractive place to shoot your next production. Budapest is often called Little Paris for good reason, but you may find a lot of London look-a-like locations as well. The city has stunning bridges over the river Danube," says Attila Horvath, founder and managing director at Abroad Films.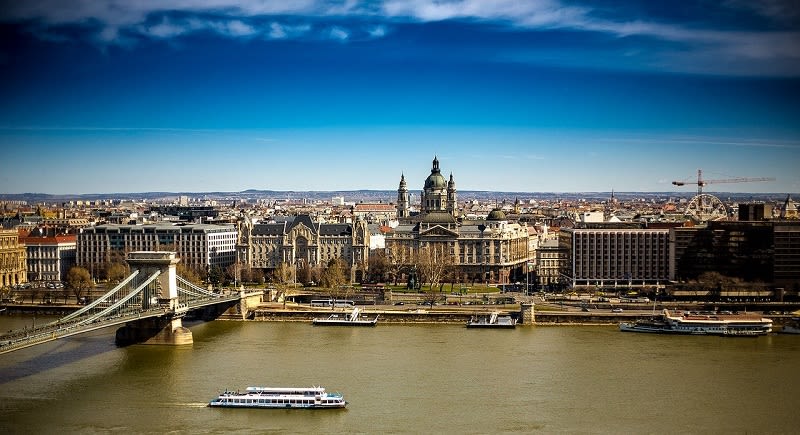 Budapest
"There are also abandoned old buildings, factories and army barracks that can be used as locations," says Gergely Varga at Shooteasy Production Services. "And the seaside of Croatia, mountains of Transylvania and the Alps are just a few hours drive away from Budapest."
"You can find several variations of Europe within Budapest city centre," says Cait Collins, a producer on The Last Kingdom. "Location wise on the street, you pay per square footage, which they have down to a fine art. This is great because you can adjust it according to your budget."
Hungary's countryside attractions include Lake Balaton, the largest in Central Europe, where The Last Kingdom was partly shot; Lake Héviz, the second largest thermal lake in the world; and Hortobágy, the largest natural grassland in Europe.
All locations are within a few hours of each other, and thanks to a mild four-season climate, the country can host productions all year round.
Permits to shoot are generally easy to obtain. You contact the person or institution owning/operating the actual location to gain permission. If it is a street or public space, you contact the local government," says Juan Amin, a producer at Filmreaktor, which assisted with the Emmy nominated Documentary Now! series, starring Cate Blanchett, that shot across Budapest, from the Opera House to classical apartments. "Process times vary from three to five days, or up to three weeks for full closure permits.