Shane Martin, executive producer, Boomtown Productions, UAE (Production Service Network partner)
Expo Dubai Ramadan video
Today (Wednesday 22nd) we are shooting the first of two days for a social campaign for Expo Dubai 2020. It is a lighthearted look at the Iftar (evening meal) during Ramadan in the time of coronavirus, and involves shooting at four different locations (actual homes of the acting talent as they are all on lockdown) and creating the illusion that all of the extended family are sitting at the same table waiting for the call to prayer to signal the start of Iftar. We then reveal that all family member groups (parents, kids,Grandparents and grown up kids) are in fact in different locations and enjoying a virtual iftar over a multiscreen app (Zoom/webex etc).
We are sending a two man camera/sound/lighting team to light (using a very minimal kit...a ring light and an LED panel) and frame the shots. The director and production team and client will attend the set remotely via zoom. We are shooting with a Sony FS 7 and Prime lenses and content has to be finished and released by sSunday 26th April. We are sending the camera feed to Zoom for real time monitoring and playback with minimal latency using the Blackmagic Web Presenter for a stable signal feed into Zoom.
The director is Ali Mostafa, one of UAEs top talents, with a background in features as well as commercials. He is planning to shoot and frame the action in a Wes Anderson kinda style and have the entire film underplayed and natural to communicate that established Ramandan traditions, like the extended family Iftar, will continue as normal during Ramadan, except now socially distanced using multi screen apps.
The client, Expo 2020 (1) Dubai, who have had to reluctantly postpone the expo until next year because of the crisis are eager to keep the brand alive and relevant with some lighthearted entertainment during Ramadan, normally the highest screen engagement time of the year in the Middle East, now amplified by the "pause".
We are also going to make a BTS clip for release on social media.
LG Promotion
Earlier this week we also shot a sequence for a promotion for LG, with a campaign of simple content to promote an online competition challenge to promote LGs new fridge using the popular ASMR audio idea to identify the sounds of various food being prepared.
This involved shooting with the same methodology as described above, using a talented woman speaking in hushed ASMR tones to camera. The director is Boomtown's in-house talent, Rory McLaughlin and DoP, Rian McLaughlin.(brothers conveniently and so already living together in the same space). They both attended the shoot at the actor's apartment, with the client and agency on set virtually via Zoom. The shoot was very successful and the campaign is in post to be delivered in the next few days.
Dmitry Sukhanov, managing director/executive producer, Toy Pictures, Ukraine (PSN Ukraine, Kazakhstan, Georgia)
Kaspi.kz commercial
As a production house we are providing solutions to make shooting possible in current limitations in Kyiv.
We are planning a live-action shoot in Kyiv at three locations next week and already had one on April 11th - we shot in Kyiv a commercial for our client from Kazakhstan, Kaspi Bank.
To arrange the shooting we considered all the limits of quarantine - our crew on set was 10 ppl in total. The director, agency and client were present remotely from Kazakhstan (4000km away from Kyiv) - both by video-conference and constantly live camera signal in HD streamed via QTake, so all parties were able to comment on and control the process as if they were present on set.
In arrangements we changed approach to many production processes that previously required more people on set. So whoever could do prep work and then stay at home did so, and many roles were combined.
We, of course, observed all the standard health & safety measures - including the safe distance rule of 1.5 metres whenever possible. We monitored the temperature of crew on set and were ready to back-up anyone feeling unwell, and provided masks, gloves, sanitisers and glasses. Our make-up artist and actress had additionally protective face screens to prevent any risks. Meals were strictly individual - and even in diner area our crew were at safe distance from one another, one person at each table.
While Kyiv has quarantine limitations until mid-May, we are able to conduct mid-complex shoots with small crews (max of 10 ppl) and we think it's great opportunity to keep industry rolling - both for our clients and us.
Also, this approach allows significant logistics savings in travel & accommodation for agency and client - which makes distant shooting in Kyiv even more attractive.
Behind the scenes of our shoot you can see here:
https://www.youtube.com/watch?v=J4iChue0ZF8&feature=youtu.be
James Stewart, Executive Producer, U LA LA (Spain) and Picture Farm (UK)
I have been looking into QTake, which allows people to view everything on the shoot remotely. I think that there are lots of solutions (video conferencing, project management software, etc), which involve using technology, but I think crews will need to be smaller and wash their hands regularly and wear face masks. I know we are all producers and very clever at finding solutions to the hardest challenges, but this might end up being the hardest one yet.
Duncan Jones, CEO, Myriad Studios, Queensland
"Now with the Covid-19 travel restrictions in place, we are getting requests from Hollywood to survey locations and supply 3D models. The directors and producers are putting on virtual reality headsets in L.A. and walking through potential locations. It's the next best thing to being here, and they can do a huge amount of planning without the travel.
"Using LiDAR scanners and specialised cameras, the Myriad team create digital models of locations, props and sets", Duncan explains. "Our main customers have traditionally been the visual effects departments on major feature films, but now directors, producers and production designers are keen to use our skills and have us provide entire location options in advance of filming."
Angie Fernandez, executive producer and team leader at production company Happy Monster, Mexico
What we've done at Happy Monster is set up remote post-production rooms with each team member. So, we are doing video with stock footage, motion graphics, audio, podcasts (which is a beautiful trend happening). We are remotely "shooting" a TV show using a variety of softwares and making it work as we can. Extreme circumstances bring out different opportunities. We are continuing to move, and there has to be effective collaboration from all ends: clients, talent, announcers, post-production teams, etc.
Paco Herrera, DoP and post producer, Baklight, Mexico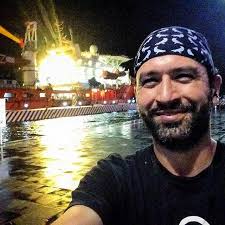 We will have to trust local crews more, decrease travelling with large crews and learn to work remotely. We use @frame.io for remote post collaboration, and I strongly recommend it. Also, having self-contained cameras on set that can stream live could be a new must for sets in the months to come. And the reduction of budgets will no doubt pose a new challenge, to which we will have to react with new production offerings, especially in advertising.
Ingo Fischer, Clearing Rights, Germany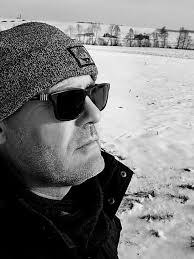 I work from Germany as a clearance & licensing specialist for film productions (features & documentaries). Like almost everyone in our industry, we are currently facing dark times. Nonetheless, I am convinced that this will develop new networking strategies that will continue to work well in the future. I meet with my clients online, for example in zoom conferences, in order to be close despite the distance. So, if someone needs rights clearances or just has a question about rights or clearing get in touch. www.ClearingRights.com
Michael Moffett, Managing Director, Production Service Network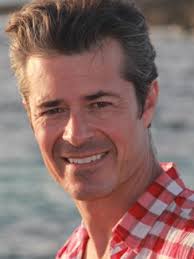 PSN Thailand connected to Skype using an iPad for scenes of The 5th Wave feature film. Director Ferras Fayyad used What'sApp to direct our PSN UK team during London scenes for his 2020 Oscar-nominated documentary, The Cave.
PSN China stepped up the game last month to address client concerns about latency. For a commercial shoot in New Zealand taking place amidst the pandemic lockdown, the team built a private video-grade wireless network allowing agency and client in China to synchronize and stream live HD video on their devices.
The technology is less of a hurdle than the industry-wide mindset toward adopting it. QTAKE Monitor 2 and QTAKE Server bring browsing, playback and collaborative metadata editing to any number of iOS devices anywhere in the world using a cloud-based server. An HD camera with pan, tilt and zoom can also be robotically mobile on set.
Patricia Lino, PSP Production in Portugal, Spain and Malta
Here we explain the measures we're taking during pre-production to combat coronavirus...
https://www.facebook.com/watch/?v=52461406492412
Sylvio Pretsch, Sound Editor and Mixing Engineer, Germany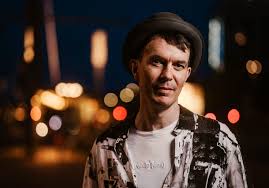 I'm based in Leipzig where I run a recording studio specialising in audio post production for film and TV. I'm working together with a well-known Leipzig-based voice-over agency run by two English natives. They are working together with a lot of English native voice-over artists. So if someone needs to record an English native voice-over artist, we can do a remote recording session. I can link my recording studio with the one the voice-over artist is in and the office the (creative) director is in, for example.
Fatima Lageras, Swixer Film, Sweden (https://swedishfixer.com)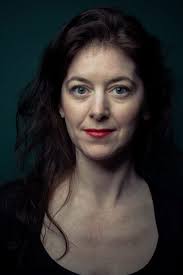 With regards to the coronavirus, yes, we have been affected by the situation but we're also offering a solution to it. As we previously have arranged video streaming solutions for clients who are not able to fly over a director, producer or crew this is something we are highlighting even more now. Meaning – we have the possibility to provide full quality monitoring (with low streaming latency) so that a director / producer can be present and control the shoot even if they are not present in person. This way, if one wishes to shoot in Sweden it is still possible with the help of our local team consisting of both talented crew and the necessary technical support needed during corona times.
Papaya Films (London, NY, Warsaw)
Remote T-Mobile AD …
¨Basically they did everything remotely, starting from online casting - in this case there were no professional actors, all people in the advert are natives.
They used remote filming equipment, basically they send small cameras to these people and use remote view for the director to directly connect to these people.
Same with editing and postproduction, all done through remote work and video conference tools available." (Dobro, Poland)