Films will become more representative and more international in scope as the industry emerges from the Covid-19 crisis, suggested a group of experts talking on the TIFF panel 'Unprecedented Territory: Financing In The Shadow Of A Pandemic' earlier this week.
Leading US producers Effie Brown, CEO of Gamechanger Films, and Mike Jackson, managing partner of Get Lifted Film Company, were joined by Neil Peplow, head of international at the British Film Institute (BFI). They were all optimistic about the dynamic forces shaping the new entertainment world.
"There's a real paradigm shift happening in film financing," said Jackson, managing partner of Get Lifted Film Co. and co-founder with John Legend and Ty Stiklorius, who produced WGM America's TV show Underground, and served as executive producer on La La Land.
The company produced an ABC special during the pandemic based on the "musicality" of Legend. Beyond that, Jackson said, the focus has been on development.
"It's good business to be telling our stories because our stories like everybody else's, can be inclusive," said Jackson. "People can relate to folks that don't just look like them if they take the time to sit and observe."
The BFI's Peplow agreed. "There can be at a moment of crisis a tendency to look inwards and build barriers and look at local first. But this is a point now when we need to focus internationally because the streaming platforms have reached a wider audience than ever before and they've gone gangbusters in terms of their business model [with local content] … More than ever we need to have that international focus in the way we do business."
Peplow continued, "You're seeing this acceleration of disruption over the last decade or so suddenly speeding up quickly and we'll see some really interesting business models which will emerge from that which will open up opportunities to investors.
"One of the other things that has happened during [the past few months] is the Black Lives Matter movement. If we rebuild the same structures [we will perpetuate privilege], and this is now a chance to actually address that."
The BFI executive added, "It's been demonstrated there's a dividend in diversity. The way that audiences are engaging in stories they haven't seen told by people who 'own' them. If you look at the way Netflix works – and they've got more data than anyone – they're investing in filmmakers because they know how audiences are [responding]. That's one thing we need more of in the independent market – more data."
The notion of ownership was an important one, said Brown, who took the reins as CEO of Gamechanger in January and whose producer credits include Dear White People and Real Women Have Curves.
"If we don't bet on us, who will?" Brown said of under-represented voices.
During the lockdown, Gamechanger has shot several public service announcements and said the company has got two features "in the can" which it partially financed and shot pre-lockdown: Passing, and Stranger With A Camera. The Inspection, a project with A24, had been set up to shoot in October but has now been pushed back to an early 2021 start.
"We're going to have to learn how to shoot independent films during this time," said Brown. "I don't think there's going to be a vaccine that's widely [shared] that will come before the first quarter of next year."
She added, "We are financing a lot of development but at the end of the day this time next year people are going to need content and if you're able to get content out in a safe way… we need to figure out how to do that and we're doing it."
Production in the Covid-19 era
Shooting low-budget films safely has been going on during the lockdown – the problem comes on higher-budget material with no insurance safety net at a time when anybody in the US can get insurance, but Covid-19 coverage (for cancelled shoots or sick cast or crew members) is virtually non-existent.
Jackson, whose company produces films from indies to studio-level productions, said: "I've noticed there's been a lot of conversation around waivers… our company always wants to represent the marginalised person. It's a weird conundrum being on the side of the fence where we're the most exposed financially but we want to represent the marginalised folks. It's an interesting dynamic outside the studio system on how you walk the walk."
"We are still financing films," said Peplow of the BFI. "We've been putting development projects at top of the list because you can still develop during lockdown… We have been looking at other countries and what they've been doing."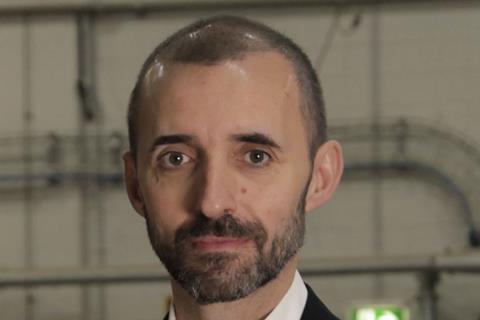 Peplow said he hopes a government-backed indemnity fund for the UK will soon be in place soon.
"We should know in the next couple of weeks what [insurance support] will look like from the UK government," he said, adding, "I don't think any one country has got everything right, but what is important is that we all get together and work out what we've learned in the way people's behaviour has changed in consuming content, the way we think about producing independent film, and the way we respect and treat the filmmakers themselves."
Jackson is certain of one thing as his company – "unapologetically black and very much inclusive in our content" – moves forward.
"The notion that black stories don't travel is ridiculous," he said, adding that black and other non-white audiences in markets like London have been underserved.
Jackson spent five months in the UK capital in 2019 shooting David E. Talbert.'sJingle Jangle for Netflix, Get Lifted's biggest project to date. Forest Whitaker and Madalen Mills star in what Jackson described as a filma about the "black 'Willy Wonka.'"
The panel was held as part of the Perspectives strand of TIFF's industry conference for which Screen was the media partner.