Production Service Network managing director, Michael Moffett, highlights some of their filming adventures in 2020 below. He will also be discussing these shoots in our forthcoming KFTV Talk about Alternative and Doubling Locations on 3 February at 4pm UK time.
Pause and reflect. This past year has packed a decade's worth of innovative twists and turns in the production of content. Most of us feel a bit rattled, and few of us are where we expected to be. But keep your senses about you because our industry is evolving at breakneck speed.
What is clear is it's still live-action filming that makes the world go round for production service companies…
Filming in the Arctic Circle
Our partner in Norway had to navigate travel restrictions to secure filming on location in the Arctic Circle for an Oreo campaign, tied to the threat of an asteroid entering the earth's atmosphere on US election day in early November! Their local knowledge proved critical, particularly as it was a time-sensitive project…
Eirik Vaage, producer, PSN Norway
"We are blessed with awesome arctic scenery in Norway. Only problem was that we had to build a seven-meter long prop - a replica of the Global Seed Vault - and needed good infrastructure to transport it to the location. On an arctic island like Svalbard, solid roads are sparse. However, Norway used to do a lot of mining on Svalbard and there is still one mine operating on the island. It is located at a mountain plateau and from the road leading up there you get an awesome view of the arctic landscape. So, we secured a permit to use the road and transport the Oreo Cookie Vault to this location.
"The arctic island (Svalbard) offers great landscape locations. The island has several good hotels in the city of Longyearbyen. Daily flights from Tromsø (mainland Norway) offer fairly good logistics."
Shooting in Rome
Following a successful week-long shoot in Bangkok with PSN, Warner's live action filming of the HBO Max series, The Flight Attendant, got back on track after the holidays to film with our team in Rome at the Fiumicino Airport as well as iconic locations like Piazza Navona, Via dei Coronari, Circus Maximus, and the Colosseum.
Luca de Angelis, service executive producer at PSN Italy
"It went smoothly, since the preparation was extremely precise and everyone was always well informed and in the loop. Not all permits were easy or fast to obtain, but, since all decisions were made unanimously and in advance, we managed to move fast. And thanks to a great cooperation by the private and municipal offices we were able to bring Cassandra Bowden on to the Roman streets."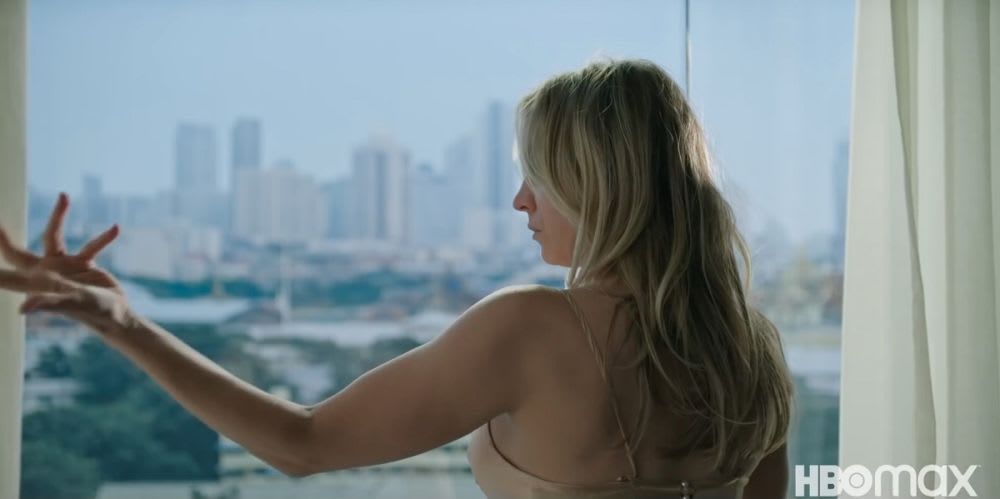 Rumble in the jungle
With preparation, productions can still set up shoots in remote locations at the flip of a switch. This was the case for Rocket Film director Klaus Obermeyer and our Colombia team who managed to film the Free Range Humans series, just released by Corona Studios, in the jungles of Colombia. Klaus conducted in-depth interviews with a woman surfer in Brazil and a jungle engineer in Colombia in their native language and then selected a local DOP to execute his vision of each personal voyage.
María Ximena López, line producer, PSN Colombia
"We didn't have wifi, we were in the middle of the jungle. That is why the only streaming we had was in the interviews. Klauss gave us a shot list that we followed.
"We were still in quarantine at the time, so it was difficult to travel and also to get into places like the jungle from the capital. Also, because they don't have a good healthcare system, we had to take the Covid test 24 hours before we got in.
"But we had the fortune to get into Caño Cristales, one of the most important and most beautiful touristic places in Colombia and the place was just for us. If we were not in a pandemic, probably the place would have been full of tourists. It is important to note that this permission was very difficult to get. We got help from the community, the local authorities and Cormacarena."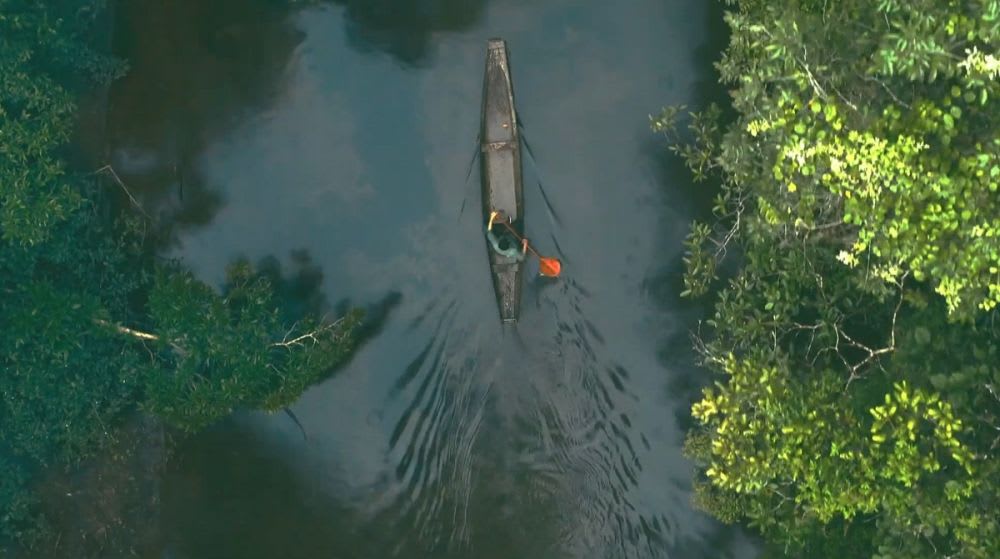 In the nick of time
The creative entourage at Amana, working with our production support in Ho Chi Minh, had a closer call earlier this year. Filming of its Yamaha campaign in scooter-driven Vietnam wrapped only weeks before the country closed its borders for the year – averting a derailing of the campaign for the brand and the 11-strong team that traveled in from Tokyo.
Remote shooting
In this bumpy year, some creatives are jumping tracks to embrace remote shooting. To film the recently released ISS Experience in outer space for Time Studios before the pandemic, our Canada partners pioneered a workflow and remote signal system.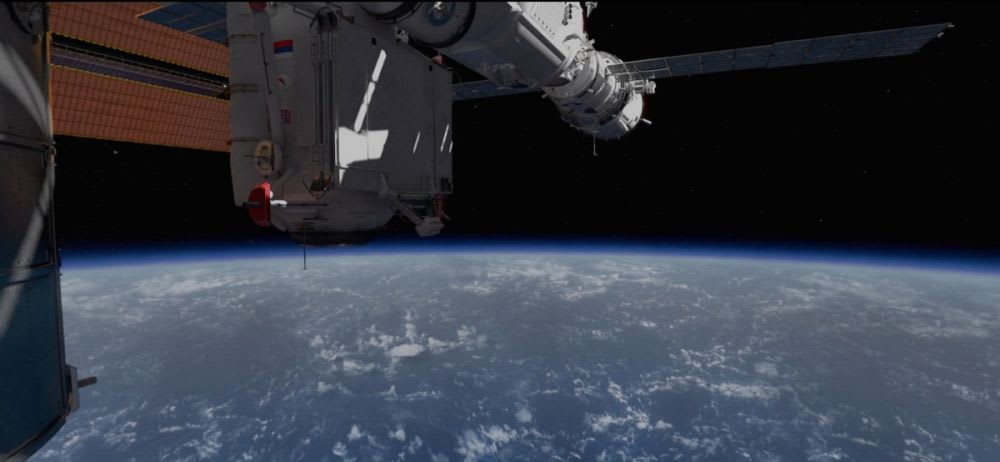 Coca Cola in South Africa
While three directors managed to connect simultaneously to film scenes for this Coca-Cola campaign with our partner in South Africa.
Vivian Esterhuyse producer, PSN South Africa
"We filmed for one and a half remote days in Cape Town and three days in Stockholm with the directors in attendance, and another remote day in London featuring the spoken word poet, George the Poet.
"The directors were a trio from New Land: Gustav Johansson, Indra Herö Wide, and Markus Ibanez. The communication with them was a challenge, especially as this was our first remote shoot. Having a well-established relationship with the directors from previous jobs certainly helped!
"It was quite a run-and-gun unit in Cape Town, which at the time (shortly after an initial easing of lockdown) made permitting easier. All-round it was a great project to be a part of and bridge our way into the remote jobs to follow."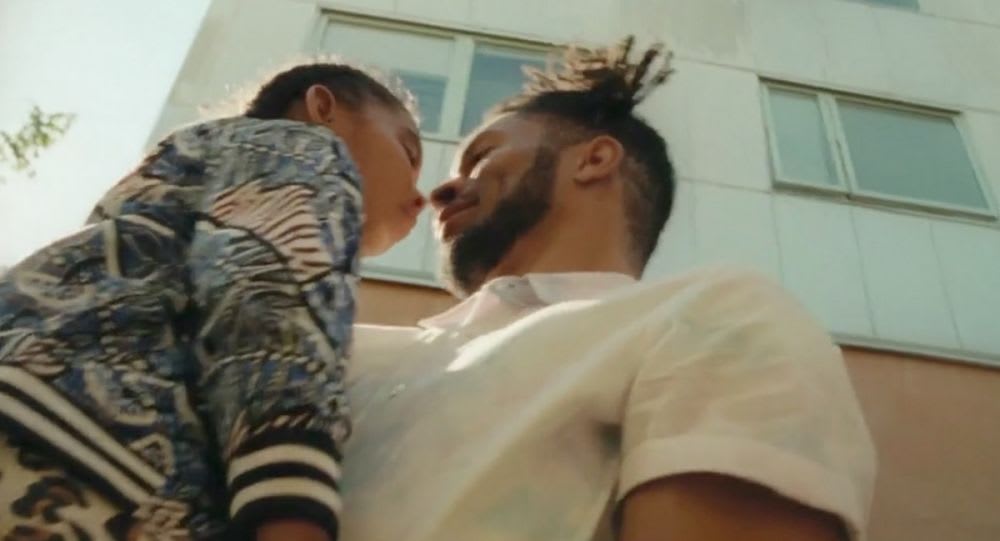 US – German connection
Meanwhile, our US partner worked with Markenfilm Crossing director Frank Schlotterbeck who managed to complete part of this Porsche campaign in Germany while also working remotely with LA-based German director/photographer Joachim "JoJo" Zunke. Part of the filming was done in Los Angeles with pro golfer Paul Casey.
Eric Brown, producer, PSN USA East-West
"This shoot took quite a while to get off the ground as it changed locations, timings and ultimately required a local director in the US to work around the international travel restrictions in effect now for most of 2020.
"The team in Germany shot most of the film in Hamburg and then it was up to a local crew in LA to capture the rest of the assets for the TV commercial, online content and stills.
"We broadcast the camera during our day to our tired friends in Germany who were watching on Zoom and MS Teams through the night. It was our first stab at a remote production and it ran all pretty smoothly."
UK studio shoot
Trust in local production service to facilitate informed decision-making and successfully manage every production detail – not to mention celebrity expectations – is fundamental during Covid times.
PSN UK welcomed Polish production company DOBRO, Saatchi & Saatchi & XTB Online Trading to the UK for the London leg of their commercial TV & stills shoot with A-List ambassador, Jose Mourinho.
The production, which had strict Covid protocols in place, took over two stages at London's Duke Island Studios to support social distancing, with one camera and a dolly across both connected stages.
Michelle Stapleton, executive producer/producer, PSN UK
We are proud to have provided a completely contained and safe space for 80 people during such challenging times.
Health and safety
Our PSN Partners have added health and travel expertise to the array of services that keep cameras rolling safely.
Our team in Jordan trailblazed the drafting of protocols with government officials to meet the expectations of film producers from South Korea. They then implemented those safety measures so the country could re-open in spring to welcome a cast and crew entourage of 98 for 5 weeks filming of the feature Bargaining.
Animation and live action combination
Our partners in Spain helped the production team come up with creative solution on the Libresse Womb Stories campaign, weaving together cutting-edge animation and live action. Award-winning director Nisha Ganatra helmed this innovative project produced by Chelsea.
In conclusion…
The year 2020 has been a ride like no other. But it has also revealed the resilience of our filmmaking industry and the pivotal role live-action filming worldwide continues to play in sometimes unimaginable ways. We're grateful for the opportunities.