UK producers and executives were able to participate in a wide number of EU-supported training courses through Creative Europe. They will still be welcome on some of these schemes — but it will be harder to get in now the UK is now no longer a member.
"UK producers are now eligible as participants from outside the Creative Europe countries, and we are only allowed to admit a maximum of 20% non-European participants, which puts a lot of pressure on the selection," explains Kristina Trapp, CEO of EAVE, the professional training and networking organisation for producers.
She notes that Canada counts as a non-European participant due to its membership of Eurimages.
A working group of major European training initiatives and organisations consisting of EAVE, ACE, TorinoFilmLab, CEE Animation, Screen Leaders, Midpoint and Eurodoc are raising this issue with Creative Europe and hope there might be more flexibility regarding selection from outside the EU in the next Creative Europe MEDIA Programme, which runs 2021-27. The British Council or BFI might be prepared to support UK participants in these events.
Trapp reports a big uptick in interest from the UK for the 2021 EAVE Producers' Workshop, with experienced producers vying for a place on the scheme.
"We feel this is a result of Brexit and suddenly being cut off from the Creative Europe programme and co-production opportunities," she says. "In the end, we were able to select two UK participants for 2021 out of 18 applications."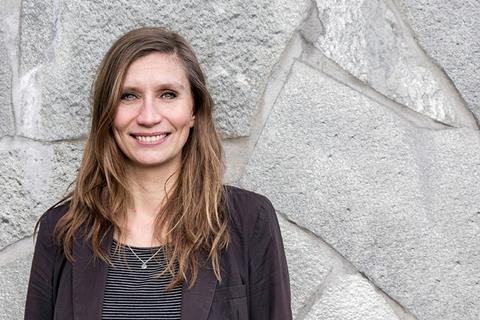 Jacobine van der Vloed, the director and head of studies at ACE, the network of experienced independent film producers from Europe and beyond, reports similar capacity issues. ACE has always been open to non-EU participants but the 20% rule also applies for its Media-supported programmes.
"It's a bit sad because we've seen over the last couple of years a lot more interest in applying from the UK," says van der Vloed, who has been building up ACE's relationship with the BFI and ScreenSkills. "We have been strengthening ties with the UK but because we are so heavily funded by Media we have to stick by their regulations."
Back in the UK, Inside Pictures was launched nearly 20 years ago by Michael Kuhn and Jill Tandy as an intensive film business training and leadership skills development programme for UK executives. With Media support, the flourishing programme was opened up successfully to EU participants but it too faces a Brexit dilemma. Applicants from the EU are still eligible for 2021 but a decision has yet to be taken as to what will happen in future years now the UK has departed Creative Europe.
This article originally appeared on sister site, ScreenDaily.