Weeks after the governor of California made available a further $330m in state tax incentives for at least the next two years, independent producers remain unimpressed with a system they say does not go far enough to support the community. Boosting the state's $1.55bn Film and TV Tax Credit Program 3.0, which was introduced last year and allocates $330m annually for the next five fiscal years through 2025, makes for catchy headlines. However, Senate Bill 144 passed in July by Democratic governor Gavin Newsom — who was eager to curry favour with Hollywood in the run-up to his victory in Tuesday's recall election that threatened to oust him from office — is designed to lure and keep high-budget TV productions and features such as the likes of HBO's Westworld and Sony's Brad Pitt action thriller Bullet Train, both of which have been allocated tax credits.
A large independent filmmaking community in California has grown accustomed to using other incentive programmes across North America due to inadequacies in their own state. Program 3.0 administered by California Film Commission does ring-fence money for them, but it involves a convoluted application process and is insufficient. The state's latest iteration of the programme sets aside 8% or $26.4m of the total $330m annual allocation for independents, an increase from 5% or $16.5m of the same annual sum awarded under Program 2.0.
Allocations under 3.0 are split between qualifying independent productions of $10m or below, which get access to $15.84m or 4.8% of the pie, and those over $10m, which must divide between them a share of $10.56m or 3.2% of the total annual allocation. Projects with budgets of at least $1m are eligible for a 25% transferable tax credit that applies to the first $10m of qualified expenses. There is more than one allocation cycle for feature projects each fiscal year. January 2022 will be the next round and producers can expect to hear back roughly one month later. The commission decides who gets what based on the jobs ratio ranking, a complex equation that determines which productions will create the most jobs, and therefore bring the state the most tax revenue.
Non-independent bias
Program 3.0 makes $115m in tax credits or 35% of the pie available to non-independent features from studios and streamers; $132m or 40% of the total allocation to new TV series, recurring series, pilots and miniseries; and $56.1m or 17% to relocating TV series. "As an independent producer I can't look at the state of California's programme with any level of reliance that we're going to get anything," notes William Santor of producer-financier Productivity Media. "They want to be in the studio business, which I understand because they want to keep it there as opposed to going to Georgia or New York or Louisiana, but it's doesn't do anything for the independent sector."
"The independent feature film tax credit is very different to the rest of the tax credits that are offered in that it is a transferable tax credit," says Black Bear Pictures head of production and finance Michael Heimler. "It's not a rebate — you have to sell your tax credits at a reduced rate… It's really only beneficial for independent productions up to a very limited extent, whereas if you were to go to other places like Georgia or Massachusetts or Toronto or Vancouver, you could conceivably receive a much larger amount."
Before an independent producer can even get money by selling the tax credit at a discount to a lender like Three Point Capital or Forest Road (who act as brokers and move the credit to a buyer who will use it to reduce their tax liability), they must go through the time-consuming process of drawing up a budget plan and applying for the credit. As one award-winning producer of independent film notes, there is little motivation to spend lots of time doing this when larger independent production companies with more resources can submit a handful of projects, see what sticks, and "soak up the tax credits".
"We work with states like Oklahoma, North Carolina and New Mexico; you submit an application, it takes them four to six weeks to turn it around and then you go through a process of making sure it fits within their state guidelines and go through the budgets and schedules," says California-based Keith Wells of Number 11 Entertainment.
"What's different about California is you have to plan the shoot a year, year-and-a-half in advance in order to even submit the application. That means you have to lock in talent early on, which if you're doing it far out usually means the agents want a deposit or something like that to hold the talent. So for smaller independent films it doesn't work."
Wells would like to shoot his action film Wildwood in the state where he lives but has been looking further afield. "There's a lack of interest in having a robust tax incentive usable for independent films," he comments.
Arclight Films CFO Brian Beckmann says that while he applauds the state's efforts, it does not make much difference to independent filmmakers. "Sure, there'll be somewhat of an uptick but the percentages and the way they're going about it just aren't as competitive as some of the other states, as well as other countries. It's almost more cost-effective with the federal and state tax credits in Canada to just go over the border."
California Film Commission executive director Colleen Bell says efforts have been made to ensure independent productions receive the help they need. Thirteen independent feature projects from 23 films just awarded allocations in the July cycle include $2.5m in tax credits for Poolman from Barry Linen Productions and $262,000 for Deadly Instinct's Dead Wrong. Major projects like Universal's untitled Jean-Marc Vallée project will receive $17.3m, while Netflix gets $15.8m for Beverly Hills Cop 4.
"We recognise the application process for independent filmmakers can be arduous because the application is complicated and it requires staffing and people who are familiar with putting together these budget plans and understanding the rules," Bell admits, adding that staff on the programme comprise people who were former film and TV producers.
"We work very hard to assist all these productions and filmmakers who apply by walking them through our application process. It's important they feel they are competing on a level playing field, and we want to provide a sense of trust and certainty that they are doing that."
Canada production quarantine lifted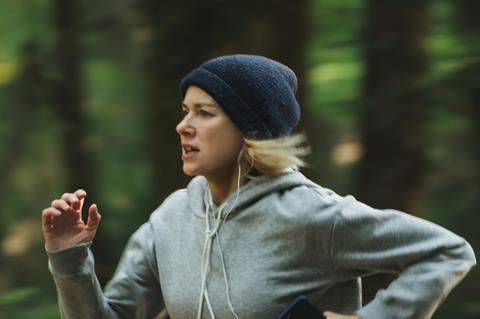 US producers are looking to head north in numbers as Canada loosens its border restrictions and quarantine rules
Canada's relaxed border restrictions with the US and the rest of the world is the latest move that has boosted in-country production to such an extent producers say it has become difficult to access crews and facilities. The federal government's decree that from August 9 any fully vaccinated US citizen or permanent resident can enter the country follows a July rule change that allowed US talent and crews with work exemptions to forego a 14-day quarantine that had been in place since earlier in the pandemic.
Producers say removing the quarantine will reduce budgets by some 10%-30%. "We were waiting for that to happen," says Brian Beckmann, CFO of Arclight Films, who is lining up a Canadian shoot later this year. "The quarantine was a massive expense. It was convoluted, whether you had to deal with visas or additional entry paperwork, accommodation and working with talent agents."
XYZ Films founding partner Nick Spicer says the quarantine meant the company put some productions on hold to avoid "a scheduling nightmare for cast and filmmakers". However, it remained involved in entirely Canadian productions. By contrast Limelight shot Naomi Watts thriller and Toronto world premiere Lakewood in Ontario last summer after undergoing quarantine.
Michael Heimler, head of production and finance at Black Bear Pictures, the Los Angeles-based company behind The Imitation Game and I Care A Lot, shot The Marsh King's Daughter in Toronto this year when every non-Canadian element including director Neil Burger and stars Daisy Ridley and Ben Mendelsohn had to endure quarantine.
More than 73% of the Canadian population are now fully vaccinated, according to Covid-19 Tracker Canada, and more than 75% in Ontario according to latest data from CBC. Motivation to film in Canada is high — while staying cautious amid the Delta variant surge — because of the insurance backstop programme, incentives and favourable exchange rate. "It's so busy everywhere because everyone is doubling down on production, using this time to get ahead. And consumption is at an all-time high," says Berry Meyerowitz, president of Quiver Distribution. "I don't think Canada has slowed down at all. You'll see more Americans coming in."
This article originally appeared on sister site, ScreenDaily