New Mexico has done a great job of attracting a steady stream of big film, TV and commercials projects in recent times, including Marvel's Avengers Assemble, Netflix's Stranger Things, Sony's Jumanji: The Next Level (see pic) and currently the westerns Rust, starring Alec Baldwin, and Dead for A Dollar, starring Willem Dafoe and Christoph Waltz.
The arrival of Netflix, who are expanding the Albuquerque Studios, and NBCUniversal investing $500m in the state, have also given a huge boost.
Here Amber Dodson, director of the New Mexico Film Office shares some insights into how and why productions should film there....
1/The diverse locations
Undoubtedly one of the biggest draws of shooting in New Mexico is its incredible range of landscapes, most notably the deserts, but also alpine terrain, urban, suburban rural, and grassland. These can also double perfectly for such places as Los Angeles, Atlanta, Phoenix, Utah, Las Vegas, Colorado, Montana, Texas and the Middle East.
"The deserts of New Mexico are a place of true beauty and unlike anyplace else. They provide magic in the light especially at sunrise or sunset and big scales with massive blue skies and vistas that go on forever," says Dodson.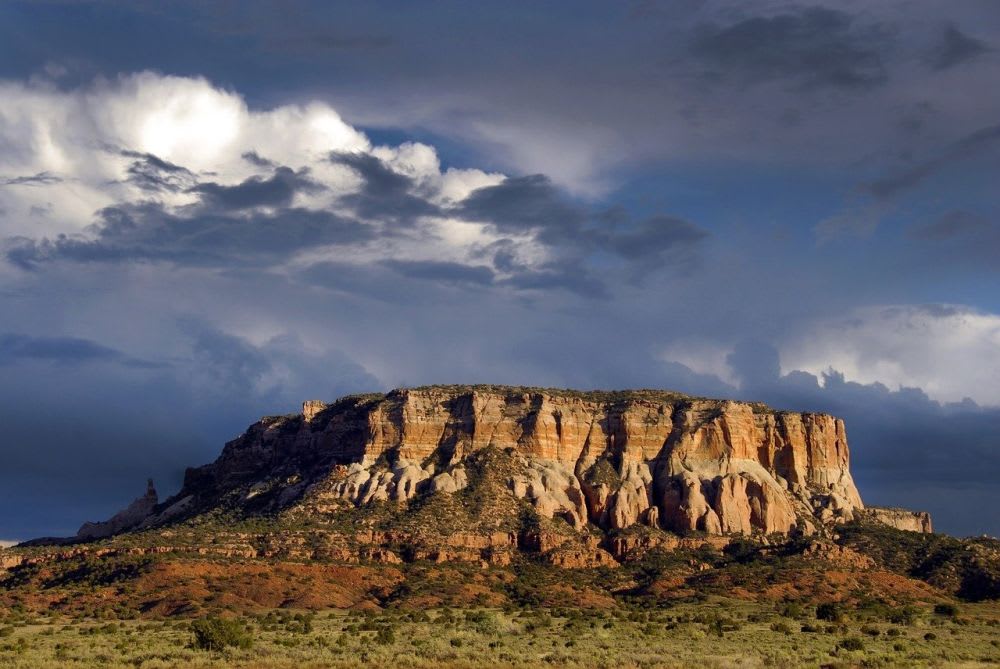 Mesa, New Mexico
"We have a multitude of flora, fauna and topographic and natural diversity, four seasons, varying elevations, in addition to a wide variety of locations like houses, businesses, ranches, and suburban/urban areas that span various cultures, architectural styles and eras. In Northern New Mexico, there are dense forests, steep mountains, meadows and plains that can be used to double for places like Colorado, Idaho and Montana.
"Southern New Mexico can double for Mexico, Las Vegas, Arizona, Texas and southern California. Central New Mexico offers the city center that can be 'anywhere USA', both urban and suburban, plus hills, mountains, desert, farms, and forests. Toward the west of the state you can get looks that double for places like Arizona, Nevada and California, and out in eastern New Mexico there are vast open plains that look very similar to Oklahoma, Texas, Nebraska, and Kansas. In New Mexico, it is so easy to capture two totally different looks in one day – which is incredibly appealing to productions. "
2/Size
New Mexico is the fifth largest state in the US and able to house a number of productions at the same time. It attracted over 20 productions in August alone, including TV series The Cleaning Lady and Stranger Things, as well as feature films Little Brother, Robots and Chupa.
3/Great weather
The southwestern delivers 310 days of summer per year, with the state one of the least in the country prone to natural disasters.
"Here film schedules are more likely to run on time due to our abundant sunshine and little to no threat from natural disasters," insists Dodson.
4/Covid 19 recovery
The state was one of the few to not face the harsh hits of Covid and has bounced back quickly following the shutdown of productions last year. Indeed, the New Mexico Film Office recorded a record-breaking $623m in direct spend by film and television productions in the state.
Dodson points out that "since returning to sets in September 2020, productions have been adhering to the COVID-safe practices set out by the New Mexico Department of Health and very stringent practices and guidelines set out by the unions and guilds. As a result, the film industry of New Mexico has successfully remained green-lit, maintaining the COVID positivity rate at an average of just 12%."
5/Studios
Soundstage facilities in major city Albuquerque include Albuquerque Studios, bought at the start of 2019 by Netflix, and NBCUniversal's ABQ Studios. At the end of last year, Netflix committed to expand its studios by a further 300 acres, adding up to 10 more stages, making it one of the largest in North America. The streaming giant said it would invest $1bn in production spend.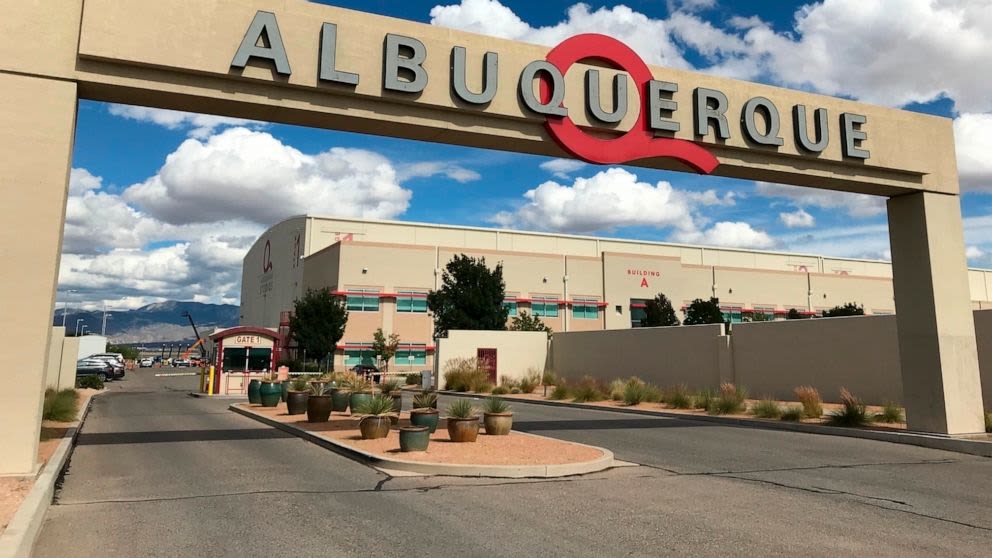 Netflix's Albuquerque Studios
"It sent a signal to the industry that New Mexico was no longer just a place to shoot on location, but a production hub and the place to consistently make great content," says Dodson. "Since 2018, Netflix has spent millions in the state, utilized thousands of production vendors, and has employed thousands of cast and crew members.
"Following Netflix's lead, NBCUniversal also chose to open a production studio and subsequently, with these two studios having a second home in New Mexico, a multitude of production support businesses have expanded or landed in New Mexico."
Other facilities in and around state capital Santa Fe include Santa Fe Studios, Garson Studios and the recently opened Camel Rock Studios, a 75,000 square foot former casino said to be the first studio owned by a Native American tribe. The state has enough crews for about seven major productions and local production companies include Captivate Media, Fantome Films and Indieproduction.
6/ Quality crew and training
The state holds an extensive crew base that operates across post-production services, digital and multimedia services, location scouting, catering, wardrobe and prop rentals, standing sets and financial services.
"New Mexico offers a large world-class crew, one of the largest in the United States," Dodson adds.
The film office also offers a raft of programmes and resources for industry workers or those who aspire to work in film and television.
The Film Crew Advancement program founded in 2004 is focused on New Mexico residents working in primarily technical industry positions.
The New Mexico Film Office states: "This program serves as an incentive for participating companies to provide more job opportunities to New Mexicans. The program provides a 50% reimbursement of the qualifies participants' wages to the participating companies for up to 1040 hours physically worked by the crew member."
7/Incentives
There's a 25%-35% credit on direct production and post-production expenditures made in New Mexico. Additional 5% credits are available for TV series and series pilots made in the state, on production and post-production spending outside certain counties and if qualified production facilities are used. There is an additional 15% credit on wages for non-resident industry crew when certain criteria are met. The annual cap for the programme is $100m.
8/Rich history
New Mexico's incredible film history is another attractive factor, with its striking desert landscapes providing the backdrop for a host of old westerns as far back as 1898, right up to Walter Hill's Dead for a Dollar, currently shooting in the state.