Despite the threat of suspensions of productions in the state of Louisiana following several tropical storms most notably Hurricane Ida, the state has still thrived as a popular filming location, with 15 film and TV projects already in the pipeline for 2022.
"During 2021 we had several named storms that impacted the state of Louisiana but even Hurricane Ida was just a blip on the production scene, says Chris Stelly, executive director of the Louisiana Entertainment film office. "Ever since Hurricane Katrina happened as a state we've got better protected and our recovery efforts improved, so whilst its impact was still very difficult for a lot of people, it was not catastrophic to the industry."
On 27 September 2021, the mayor of New Orleans and New Orleans Film Office announced filming in the city would resume and the issuance of film permits would commence again after the storm forced productions in the city to shut down.
Stelly adds, "We are such a resilient state, that we are uniquely positioned to handle these crises that in turn become these minors setbacks in the larger picture."
"We were well-positioned to handle the increase of production when the suspension lifted because of our deep skilled crew base that is growing and our clear incentive programme."
Louisiana offers a transferable tax credit of up to 40% on total qualified in-state production expenditures, including resident and non-resident labour up to $3m per individual. The base credit is 25%, with an additional 10% for productions based on screenplays by Louisiana residents, and an extra 5% for projects shot outside the New Orleans area.
An additional 15% credit is offered on the first $3m of a resident's payroll and 5% on visual effects if at least half the VFX budget is spent in the state. The minimum in-state spend is $300,000 (or $50,000 for 'Louisiana screenplay' productions) and there are caps of $20m per project for features and $25m per season for TV series. The entire programme, which currently has a 2025 sunset date, has annual caps of $180m for credits claimed and $150m for credits issued.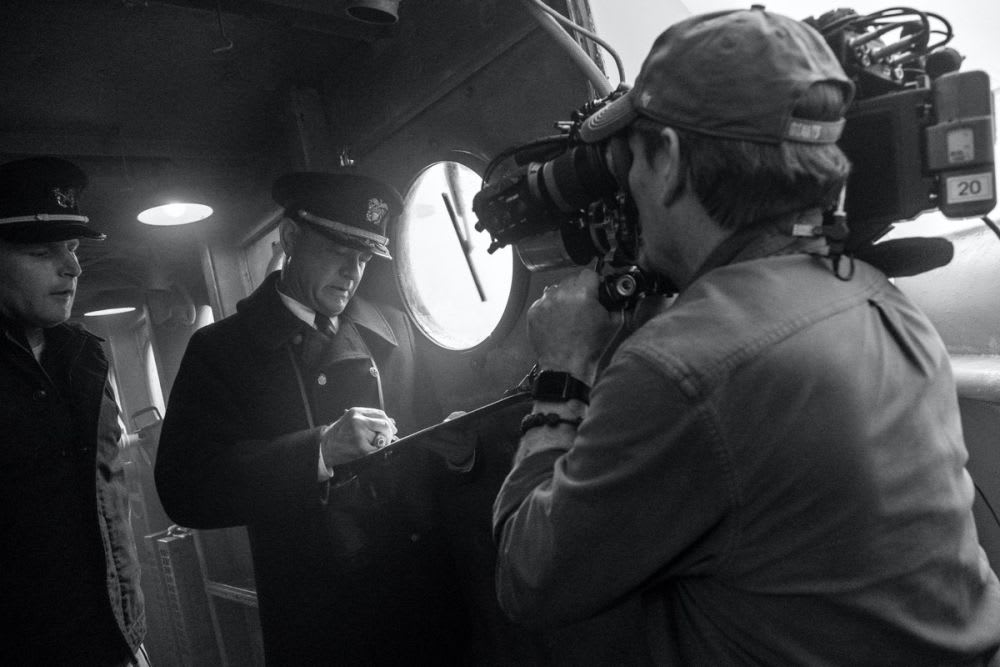 Behind the scenes on Greyhound. Credit: Apple TV
The state is off to an impressive start in 2022, with 15 TV and film projects in various stages of prep and production, according to Stelly. Current productions being hosted in Louisiana include Renfield, starring Nicholas Hoult, Disney film Joyride, David Fincher's drama Matz, starring Michael Fassbender, TV series Killing It and Hulu's highly anticipated Mike Tyson biopic, Iron Mike.
"We do Louisiana excellently in film, as recenly displayed in AMC's Interview With The Vampire. We have a varied palette of locations and artistically we fit a lot of diverse productions," explains Stelly. "The more recent Apple TV original film Greyhound, starring Tom Hanks, shot in Baton Rouge which doubled for the Atlantic ocean."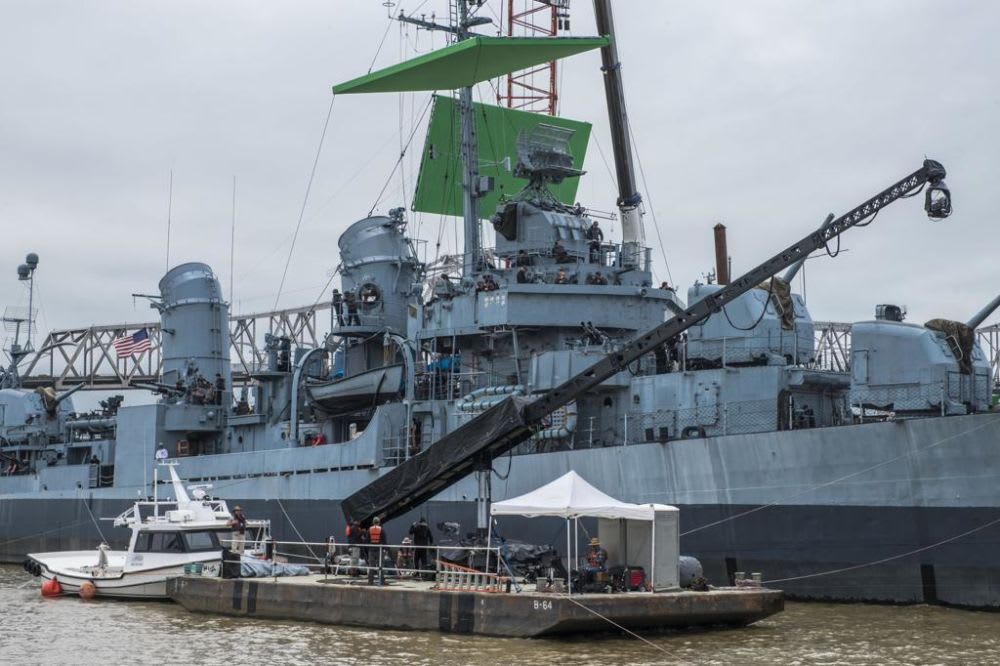 Greyhound filming in Baton Rogue. Credit: Apple TV
"Louisiana is currently in the midst of winter and it is still a climate that is temperate in nature that filmmakers are able to shoot year-round. In addition, we have very film-friendly communities whether you are looking at Shreveport, Monroe, Alexandria or Lake Charles."
"Tough our biggest patch is domestic productions, we have also proven popular for international productions from all over the place, including Germany, Japan as well as the UK."
Stelly also revealed Disney is currently in pre-production on the series National Treasure, which will film in Baton Rouge, and AMC will return to the state to shoot an Untitled Epix Voodoo Project.
"We have something unique here in Louisiana and New Orleans that speaks to creators. New Orleans is a brand itself, but the state embodies this creative spirit that filmmakers embrace and thrive on, where each city you travel to just breeds more creativity. Everybody has incentives and locations which is really great and the neccesariy building blocks. But there is just something about the spirit of Louisiana that keeps bringing filmmakers back."