Los Angeles-based access co-ordin­ator Elaine Hall — one of the founders of the 1IN4 Coalition, an advocacy group for disabled creatives working in Hollywood — points to a telling example of how inclusive sets can benefit everyone. One of 1IN4's other founders is a visual-effects supervisor and a wheelchair user. "On her last production, two ramps were made for her to access the stages. The domino effect was that this turned into two hours saved every day for set-up and strike down — all departments with carts and heavy equipment were able to benefit from using the two ramps."
Hall, who has worked with productions including Netflix's Atypical and Amazon series As We See It, can help productions at script stage — for example, suggesting the removal of ableist language (phrases such as, "That's so lame") — through pre-production (consulting on areas such as wardrobe that might be of special concern to a neuroatypical cast member, for instance) and, of course, during production as an on-set advocate. She already offers training for the role in the US and has now started in the UK, where the role is usually called accessibility co-ordinator.
Truly embracing the disabled community is not just about installing a few wheelchair ramps. "It starts with interrogating your old expectations about disability," says UK producer Lindsey Dryden, one of the co-founders of the Documentary Filmmakers With Disabilities (FWD-Doc) group, "recognising that disabled experiences and expertise may take some rethinking of old ableist working practices and systems, and learning about a few crucial concepts created by disabled thinkers, creatives and advocates."
Thinking ahead
Writer Jack Thorne, whose credits include feature film The Aeronauts and TV series The Virtues and His Dark Materials, was one of the founders of UK campaigning group Underlying Health Condition. It launched a report in December 2021 pointing to issues such as the fact no single facilities company in the UK can provide a fully access­ible unit base. In the campaign video, Bafta TV-nominated actress Ruth Madeley (Years & Years) points out that something as straightforward as accessible toilets are not always avail­able. "Being carried to the toilets is the worst insult ever. Things just have to be thought about a little more in advance," says Madeley.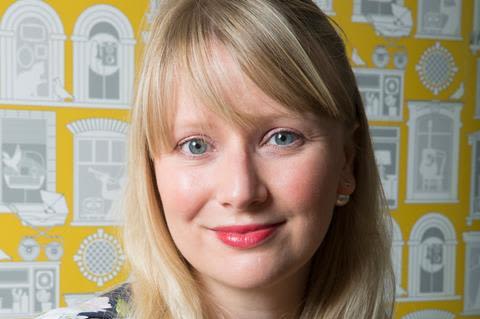 The statistics in the report reveal that disabled people represent 22% of the UK population, and yet, according to UK regulatory body Ofcom, make up only 7% of tele­vision employees and 8.2% representation of on-screen characters. In his MacTaggart lecture, the keynote address at Edinburgh International Television Festival 2021, Thorne noted: "Commissioners haven't taken the opportunity to tell disabled stories. There are very few disabled people in front of the camera, and even fewer behind it."
Bryony Arnold, drama producer and co-director of Deaf & Disabled People in TV (DDPTV), tells Screen International: "The most common frustrations are not just the lack of physical access, or not having assistance, but also attitudinal ones. Being perceived as a burden is a huge weight to bear, and there is a genuine fear of declaring your disability in case you are prejudiced against."
Arnold is busy fostering change, including as the producer of Then Barbara Met Alan, Thorne and Genevieve Barr's one-off BBC drama about two performers-turned-disability activists. The cast features numerous disabled actors, led by Madeley and Arthur Hughes, and the team tried to hire a range of disabled people in the crew as well. "No two disabled people have the same lived experience," notes Arnold. "Our set conveyed the sheer breadth and range of the community."
The team recruited through the usual agents but also put out crew calls on social media. "The BBC provided an online disability-awareness training course while we were in prep," adds Arnold. The daily call sheet also included a "disability crib sheet, which helped to break down barriers and stigmas".
Positive signs
There have been other recent positive developments. Apple struck a $25m deal for awards contender CODA at Sundance 2021. The film's cast includes three deaf actors — Marlee Matlin, Troy Kotsur and Daniel Durant — playing deaf roles. Sundance 2022 premiered Reid Daven­port's documentary I Didn't See You There, a personal exploration of ableist views of disabled lives.
The BBC, meanwhile, has introduced initiatives such as Elevate and Passport. In 2020, the broadcaster commissioned its 15-minute CripTales monologues. Channel 4 recently launched guidelines for working with disabled talent, including templates such as an access rider and access plans. The BFI's long-running disability advisory group continues its Press Reset campaign, tackling ableism. More resources are being shared, such as the FWD-Doc toolkit launched in early 2021 (its talent database is coming later in 2022).
Seetha Kumar, CEO of UK training body ScreenSkills, notes that 8.6% of people on its training programmes in the current financial year self-identified as disabled (up from 7.1% in 2020-21). ScreenSkills backs a range of programmes that address disability, such as guidance on recruiting and supporting neurodiverse trainees or training for specific disciplines such as compositing for disabled crew. The organisation is starting to support courses to train accessibility co-ordinators. Mentoring is also an important part of its work, as is bespoke training (delivered by thinkBIGGER!) for ScreenSkills staff.
"Inclusion should be embedded in everything we do [as an industry]," says Kumar. "The more you can embed it at every step, that's when we make change. People are talking about inclusion a lot more, and there are more interventions, but I still don't think it's in the mainstream."
Film4's work in this arena includes backing a collection of four short films about love, featuring disabled talent on screen and off. Justin Edgar, creative director of 104 Films, is producing that package of shorts, which will shoot in spring 2022. Founded in 2004, 104 Films has long supported disabled talent in front and behind the camera, both with its productions as well as training for roles including writer/directors, camera trainees and post-production supervisors.
Edgar is keen to ensure an access­ibility co‑­ordinator is hired for the Film4 project. "Ten years ago, nobody had heard of an intimacy co-ordinator, so this role is just one of these things we need to add to the unit," he says.
"Disability is just another factor to work into the planning of a production, it's like any other production planning," adds Edgar, who is also a director of feature films including We Are The Freaks and The Marker. "Someone who is visually impaired has different access requirements than a sign-language user. There is no one-size-fits-all, and you have to consult with the individual people."
He also notes that many disabilities are not visible, including mental health issues. As a hard-of-hearing director, he is currently directing for a long-running BBC show where key crew are wearing transparent masks to stay pandemic-safe but allow him to read lips.
Andrew Roach, agent and founder of Andrew Roach Agency, represents talents including actor, presenter and disability-rights activist Adam Pearson (Under The Skin). Roach says attitudes are evolving, but some of it is more talk than action. "We are in a transition phase. In the last 12 months there is more awareness, understanding and conversations happening. But still there is a disconnect between what's being said and what's being done.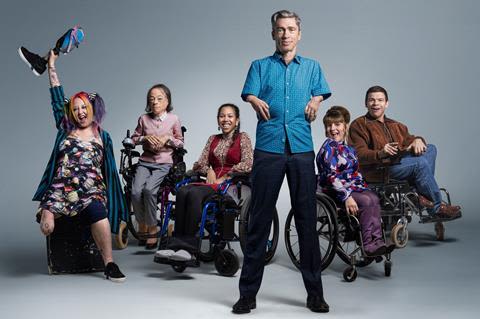 "The disabled community is the largest minority group in the UK, but proportionally the worst represented on and off screen," he adds. Roach is encouraged to see some of his clients being auditioned for a wider range of roles recently. In addition to Andrew Roach Talent, specialist agencies include VisABLE People, Inclusive Talent, the ProFile database in the UK, and C Talent agency in the US.
Spending power
Disabled audiences represent a massive commercial opportunity as well. "I think creative people who make money from screen storytelling have been slow to realise the profit-making potential in including and representing disabled people," says Dryden. "There are over 1 billion disabled people in the world, and over 14 million of us in the UK. The total spending power of families in the UK with at least one disabled person is about £274bn [$370bn] a year."
1IN4 Coalition's Hall agrees, advising people who want to make change to "be open-minded. See the ability within the disabilities. People with disabilities are resourceful. Ask them what they will need in order to be most successful. They will provide the answers."
Restarting after the pandemic can inspire new thinking, suggests Dryden. "Disabled audiences and creatives are one of the keys to success in this new pandemic-shaped world. We're part of all communities, and we're an underserved and hungry audience."
Spotlight: Salon Pictures
Malcolm Neaum became frustrated watching programmes and films about disability. "I found it hard to watch content that wasn't very good, or slightly patronising," he says. But he has seen improvements and wants to be part of that change in his role as head of factual at UK fiction and documentary production company Salon Pictures.
A 25-year veteran of the TV industry, Neaum is also an amputee since the age of 13 and a former Paralympic swimming champion. He was excited to join Salon because he respected its efforts to work with disabled subjects in front of the camera and disabled crew behind the scenes. "We can make content about disability that's both glamorous and gritty," he says, noting that Salon has projects in development about disability in the music and fashion industries.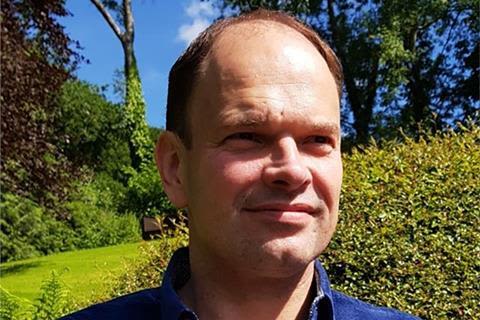 For Nick Taussig, Salon's co-founder and producer of films including McQueen and Stardust, embracing disability on-screen and behind the camera has become a personal mission. He has two sons with Duchenne muscular dystrophy; his family's personal journey was explored in Salon's documentary A Space In Time, which Taussig co-directed with Riccardo Servini (who has now joined Salon as head of creative). "I'm interested in changing the narrative on disability," explains Taussig. "I was often frustrated by how people perceive my sons through the lens of disability.
"It can be hard for disabled people to work in our industry," he adds. "We have compassionate stories but is this industry compassionate? That's the massive disconnect."
With many UK broadcasters and public bodies bringing in requirements to make disabled content, it has become good business sense to reach audiences with authenticity. "It's essential [that content] is made by people who understand disability," says Taussig. "Authenticity and credibility should be the goal."
Another disabled employee who has joined the company is Sam Oldknow, who worked as a volunteer on Salon projects last year before being hired as a production assistant in January. Oldknow, who has cerebral palsy, was drawn to Salon not just because of its disability work but its approach to storytelling. "They put the human condition at the centre of any story," he says. "They want to make things that have a place and a purpose."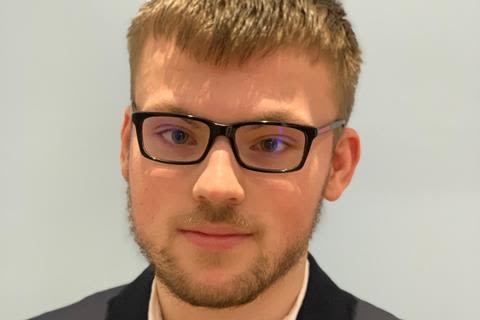 Outside of Salon, Oldknow also participates in the BFI's disability advisory group and works as a disability narrative consultant on feature documentaries. With that work, and with his projects at Salon, he says, "I believe connecting with disabled characters on an emotional level is more important than a physical level — that's the way forward in terms of disability storytelling."
Working at an inclusive company like Salon has been a positive experience. For instance, when Oldknow knew he would have trouble dialling into a conference call, the meeting switched to Zoom. Neaum feels the same: "It's a great change to work at Salon compared to other parts of the industry, where I've seen some bad attitudes towards disability. I've had a few nasty experiences where disability was patronised or people said the only reason something was commissioned was to tick a box."
There are now devoted disability commissioners at the BBC, Channel 4 and ITV, but "it's still a work in progress", says Neaum. "A lot of work has gone into this whole field. It will be interesting to see if they put their money where their mouth is."
This article originally appeared on our sister site Screen Daily