VIRTUAL PRODUCTION EVENT
In these Covid-cautious times, getting top executives from all the leading studios and streaming giants to attend a live event is rare. But that is what happened with a presentation and panel session co-hosted by Screen International and the British Consulate General Los Angeles at The London West Hollywood in LA on March 29. The theme was virtual production (VP) — a hot topic for the industry that everyone is keen to hear more about.
There was a notable buzz among the virtual and traditional production executives and government figures in the room (including Cynthia Marcari, director of physical production at Warner Bros, Dan Smiczek, virtual production supervisor at Amazon Studios, and Masha Koltsov, director of virtual production at Netflix) as they chatted animatedly about the potential of the new technology, which allows filmmakers to use walls made up of LED panels that, with the help of a game engine, display real-time backdrops and visual effects, all directly on set.
After introductions, Mark Leaver, a consultant advisor to the UK's Department for International Trade (DIT), kicked off proceedings by presenting highlights of the DIT's newly published report, which illustrates why the UK has become a global hub for virtual production. "The UK studio infrastructure has evolved very, very quickly to match the demand of virtual production," Leaver said. "And we're building on a skilled and adaptable workforce and world-class VFX supply chain that producers can trust in a live production environment."
In the subsequent panel session chaired by Screen, the subject was explored in depth by four knowledgeable speakers: Chris Ferriter, president of Halon, a visual effects studio and leader in virtual production; Connie Kennedy, director of the Los Angeles-based Innovation Lab at Epic Games; Lisa Gray, executive producer at Bild Studios in the UK; and Ryan Beagan, vice president of virtual production at Warner Bros.
"There's already a huge base of talent in the UK, whether it's onstage support or from visual effects, who understand these new tools," said Ferriter, who has worked on major franchises like Star Wars, Avatar, Transformers and Disney+ series The Mandalorian. "I'm struggling to think of the last time we worked on a project that started in LA that didn't end up going to the UK."
It's not just the major films and TV series getting involved either. "We have a permanent volume at our new Bild Studios [near Heathrow Airport], which is used by a variety of projects, each with their own story requirements and challenges," noted Gray. "One of our first productions was a BBC documentary series with David Attenborough, which was exciting seeing how the doc guys adapted to VP. But we've also had scripted series coming to do car chase scenes and TV commercials too."
"Virtual production is about creating tools for everyone to participate," agreed Beagan, who has been working on HBO's Game Of Thrones prequel series House Of The Dragon at Warner Bros Studios' new V Stage at Leavesden. "Once you build these large-scale stages, it opens up schedules and opportunities for numerous productions to use them and learn. That's what's so great — it's the same set of LED screens each time, but completely different background scenery and stories. The sound stage is a canvas that the creator paints on."
Click on the image below to watch the full panel session...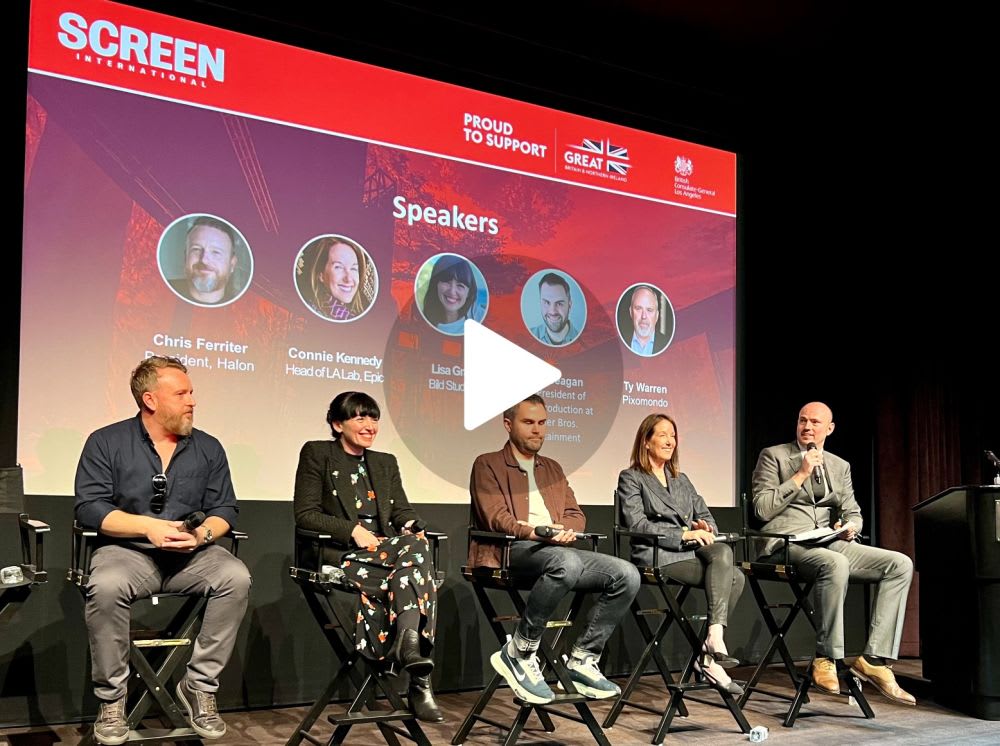 All in the planning
One of the most interesting changes brought about by VP, which the speakers touched upon, is the shift in focus from post- to pre-production. Visual effects teams are now working with all the other departments right from the start and pre-visualisation is proving vital to help bridge the gap between the creators' imaginations and what can be delivered on set.
"You need to lock down your script, bring in your art department, the designer, DoP and even the AD into the initial planning process, which brings a level of coordination that I don't think people are used to," noted Kennedy, who's VP credits include Avengers: Endgame and The Mandalorian. "We have to make definitive decisions so that all the different elements can be composited in real time. It takes getting used to."
"You'll have teams communicating with each other who might not have done before," added Gray. "The challenge for the industry is finding agreed standard ways of working and communicating in the VP space."
Extending from this is the need for skills training and education, so that there's a continued flow of talent (from all backgrounds) working in the field, but also an exchange of knowledge and experience using the VP tech as it continues to adapt and improve to meet the demands of productions. "Much of the talent pool in the Unreal Engine [a real-time 3D creation tool] world have not been exposed to a movie set before; equally the film crew need to get their heads round the VP tech," said Ferriter.
Testing the technology seems to be one useful solution. "We have set up labs in London and Los Angeles where we create boot camps emulating different production scenarios, so people can learn," said Kennedy. "We throw problems at them and get them to fix them quickly, which is what happens in reality on set. They need to be able to troubleshoot in an environment they're not used to."
The scope and opportunities within virtual production are undoubtedly exciting, especially in these pandemic times. Being able to recreate and load several different location scenes into one controlled environment where cast and crew don't need to be together makes for a potentially cheaper, easier and more sustainable production. But whether it's the right answer for all projects is up for debate.
"It's more a tool in the shed than a silver bullet," insisted Beagan. "Depending on the project, you need to be realistic that you might still need to go to a location or a sound stage, but it's a great opportunity to use it where it's most applicable."
Ferriter agreed: "As we develop a shared understanding and lexicon with a standardised process, I think productions will start to understand better where these tools can be applied and where they shouldn't be to drive the story.
"But it is very exciting. We're going to have an era soon with digital backlots that allow you to pull up assets that can replicate any environment in the world, which will open up incredible new opportunities for projects of all sizes and budgets."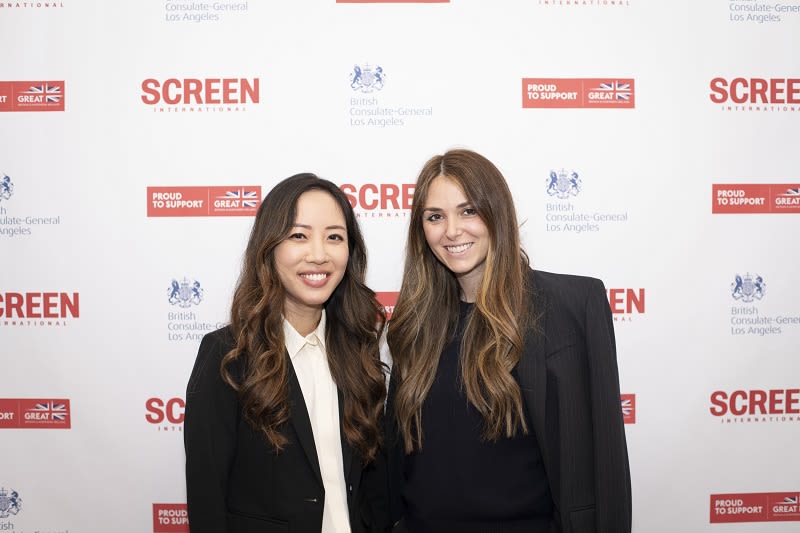 Event attendees: Veronica Roh, counsel, VFX & Virtual Production at Netflix and Masha Koltsov, director, VFX & Virtual Production at Netflix. Credit: Vera Cerisola
KFTV has produced a comprehensive report about the impact and future of Virtual Production. Read it below...
Homepage image: Panellists (l to r) Chris Ferriter, president, Halon, Lisa Gray, executive producer, Bild Studios, Ryan Beagan, vice president of virtual production at Warner Bros., Connie Kennedy, director of the Los Angeles-based Innovation Lab at Epic Games