Apple TV+ spy drama Slow Horses, starring Gary Oldman, Jack Lowden and Kristin Scott Thomas, filmed in a variety of London locations, with the assistance of FilmFixer.
The title refers to a group of former M15 agents, who have all messed up in their careers, and are now exiled to a remote department called Slough House. The series is based on Mick Herron's novels, with Oldman playing Jackson Lamb. Will Smith adapted the original material with See-Saw Films producing the 12-episode run.
The lengthy shoot began in November 2020 and ran for nearly a year. It utilised several locations across London, including Walworth Road, St George's Road, Westminster Bridge Road and Waterloo Road. Southwark Park provided the unit base for scenes shot at the Shard, all in the London borough of Southwark.
There was also some location filming at Blackfriars Bridge, Blackfriars Road, Stamford St, Cornwall Rd, Upper Ground at Waterloo Road. Elephant Road features in a scene where a parked car is hotwired and then driven away.
The London theme continued with shoots at St George's Circus, London Road, Elephant and Castle, New Kent Road, Walworth Road, Newington Butts, John Ruskin St, and Camberwell New Road.
East India Dock Basin was used as a unit base when Walthamstow Marshes, in the London borough of Lee Valley, are featured as Andy Smith-Williams takes a walk across marshland before having a short interview in the main field.

In north London, the borough of Islington's Caledonian Estate was used for filming sequences shot from multiple balconies, and a crane was used on-site on the estate to facilitate the process.
Handa Walk in the same borough made clever use of one of the estate's underground car parks, which doubled-up as a bunker-style HQ. A fake glass wall was built to enhance the scene, and the footways above ground were used for lighting rigs to illuminate the subterranean set.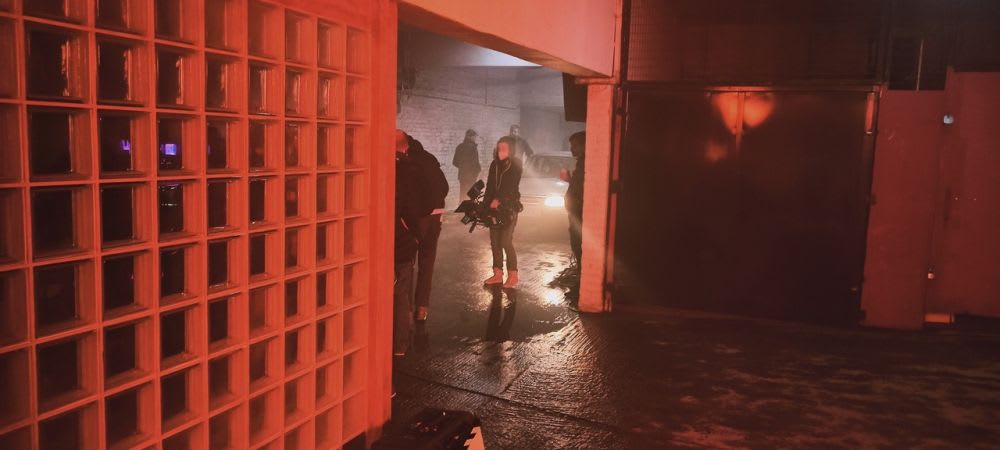 Still in Islington, the production team used Domingo Street (night shoot), St John's Street, and Goswell Road (for a driving scene). Cars were filmed pulling up inside Bunhill Cemetery, and Rheidol Terrace, City Road and Tabernacle Street also featured too.
Location images via FilmFixer; Gary Oldman image via Apple TV+