KFTV talks with Fatima Lagerås, founder and producer at leading European production service company Swixer about expanding across Europe, providing icebreaker boats and hovercrafts for the BBC, and the benefits of shooting in Sweden, including a midnight sun….
Can you please provide details about your company and the services you provide?
We are a one-stop shop for international clients helping with their film, TV, digital and stills productions across Europe. We currently have branches in Sweden, Norway, Iceland, Finland, Denmark, Poland, Germany, the Baltics and the Netherlands and we're always expanding.
At our headquarters in Stockholm we are a team of five producers and production managers with varied experience and nationalities. Erin [Scolaro] has worked in the US for Viacom and Paramount Network, Helen [Spokojny] from Germany, comes with experience in event management, marketing and coordinating. While I have been in the TV & film industry for over ten years.
We also provide producers and fixers in each country that we operate in so we can tailor shoots for clients that have productions going in several countries.
Please explain how and why you've expanded to other countries? What is your presence in each territory?
During the pandemic we found some time to put our expansion dreams into action. We wanted to be able to offer production services in several countries, not just Sweden. Our vision was to be a boutique hotel rather than a Hilton chain in several locations without compromising quality, personal attention or local knowledge – no matter the country.
We started the expansion in Scandinavia and have gone from there building our hand-picked team in Europe. In each territory we have a network of producers, production managers, fixers and location scouts. We always tailor our services so that they suit the customer's different needs and can handle different rules, permit challenges etc in each country.
What production experience do your teams have?
Our team are used to working on everything from small corporate shoots to high end documentaries and global campaigns. Everyone speaks fluent English. We're proud to have been a part of productions for some of the leading agencies, production companies and brands, such as Apple TV, BBC, Microsoft, Volvo, Netflix, Paramount, Bloomberg, CNN, Google and ESPN.
Here are some examples of local and international productions we've worked on…
Prehistoric Planet, Sweden
Client: BBC /Apple TV+
Prehistoric Planet is a cutting-edge nature documentary series, directed by Jon Favreau and with Sir David Attenborough as narrator and guide, showing how dinosaurs actually (according to research) lived 66 million years ago. The complex episode we supported was shot in northern Sweden where the team chased down the most perfect icy conditions. It was truly an adventure to be part of this project. One of the biggest challenges was the unpredictable weather in the Swedish winter, but we were lucky and fortunately the weather gods were with us this time. We provided a range of services, including a producer, production manager, accommodation, equipment, an icebreaker boat, hovercraft and a helicopter.
Earthshot – Clean Our Air, Sweden
Producer: Silverback Films
Earthshot is a five-part series about climate change, launched by Prince William aired on BBC1. As a result of the pandemic this episode was almost entirely shot with local crew where we covered the Sweden leg of production. For this project Swixer provided full production including director, local producer, DoP, sound, focus puller/gaffer, drone, Interviews, equipment, transport and more.

DHL photography shoot, Norway
Client: Swixer partnered with Leader Films and Agentur Neubauer Produktions for Strichtpunkt.
Photographer Bernd Opitz set out to capture DHL's commitment to delivery and customer service in the most remote locations on Earth, in this case Western Norway. We provided a local fixer, scout, location manager, drivers, hotels and casting.
The Debut for FIFA+, Iceland
Producer: Camden Productions UK
The captivating story of how Iceland reached their historic qualification to the 2018 FIFA World Cup. We provided research/contact for contributors, a fixer, DoP, support crew, vehicles, equipment, locations, b-roll/drone shoot.

Das Traumschiff, Sweden
Producer: Polyphon
Das Traumschiff is a German TV-drama series about a cruise ship that travels to places around the world. Swixer provided full scale production services for filming in Sweden. Managing a crew of 50 people we provided scouting, locations, line production, crew, permits, actors, 100 extras, vehicles, logistics, catering and more. The shoot lasted for two weeks and we worked with pre-production for several weeks.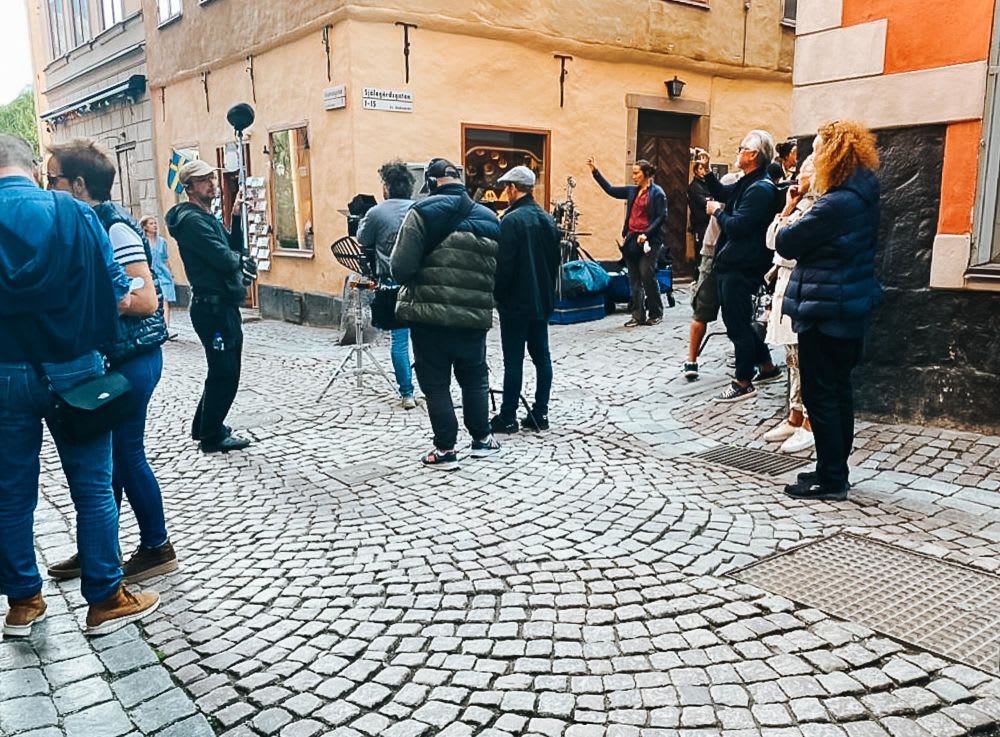 Das Traumschiff. Credit: Swixer

How have your services/working practices changed and adapted to suit client needs in the current environment?
During the pandemic when you couldn't fly over teams, we were trusted to manage a lot of shoots remotely with the client/director being present via link. We still do remote shoots for some of our clients.

What should international producers know about filming in Sweden (and your other territories) before going there?

SWEDEN
Sweden really has a smorgardsbord of various stunning locations, such as scenic roads, untouched nature, fields and the beautiful archipelago in Stockholm and on the West Coast. We also have great architecture, including modern, retro and medieval.
During early summer, you can enjoy the unique midnight sun and in winter, the spectacular northern lights can be seen in Swedish Lapland. Northern Sweden is also home to the Sami, one of the world's indigenous people. The capital Stockholm offers areas that look like New York, Paris, Oslo and Copenhagen. While the south of Sweden offers locations such as Oresund bridge, the longest combined road and rail bridge in Europe, as well as great food, culture, and even a white tropical beach.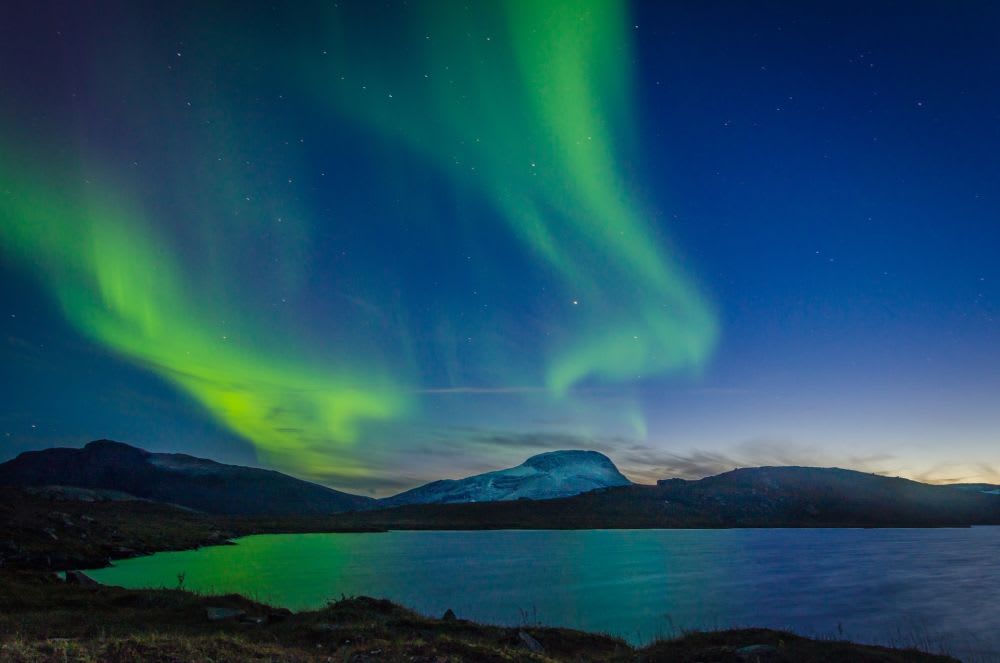 Northern Lights in Abisko, Lappland
Sweden's production services are great and we offer the latest high-quality equipment. Everyone speaks English pretty much fluently, and there are a lot of expats from all over the world, too. Production and professional standards are high, but it's a relaxed, friendly culture – just make sure there's coffee on set to take a fika from time to time!

The country is well connected by highways, trains and short flights. It takes about five hours to drive from Stockholm to Gothenburg, the second biggest city on the west coast, or a little over an hour by plane. You can easily get local crew or have crew travel for shoots.

For visits of up to 90 days, visas are not required for most western nationals, including Americans, Malaysians, Australians, Canadians, citizens of EU countries, New Zealanders, Singaporeans and most South Americans. There are no problems bringing equipment into Sweden, and the customs process is generally easy for productions.

Filming in the countryside is easy because the country has a law called 'Right of Public Access'. However, you will need a permit to bring in a large group of people and cars into a nature reserve or onto a public road, or if you want to film on a private property.

You also need a permit from the police and – in the case of Stockholm – from the traffic department to film in a public place or to close off a street, square etc in a city or town.
Please visit our website to read more about it!

ICELAND
Iceland offers incredibly varied nature, including black sand, imposing glaciers, snow-capped mountains, otherworldly lava fields, majestic waterfalls, lakes, lagoons and much more.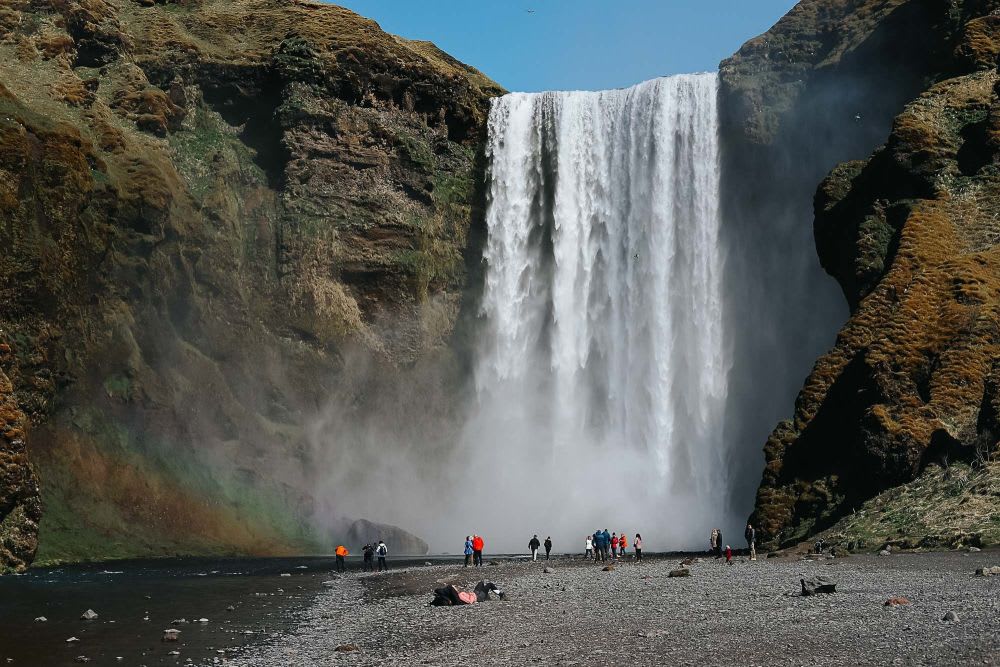 Swixer filming in Iceland
Iceland is particularly popular with sci-fi and fiction as it can portray a post-apocalyptic world but is also used as a stand-in for countries like Japan, Norway, Greenland, Russia, Canada, USA and even Italy.
Filming in Iceland is easy and permits are straightforward and in many cases not required, unless filming on private property. Applications can be in English and locations only take a few days to clear. We can help out with applications and all necessary paperwork, should this be needed.
The Icelanders are friendly and hardworking people with a refreshing can-do spirit who can work on any type of production.
Norway offers a variety of filming locations such as scenic roads, thousands of fjords, fields, untouched nature and not to forget the award-winning architecture in Oslo. Up north you'll find the magical northern lights and snow-filled landscapes in Tromsø. On the west coast there's both vast nature and thrilling roads, while in the south you'll find locations such as the Opera house and the Barcode district. Filming and getting permits at these places is usually straightforward.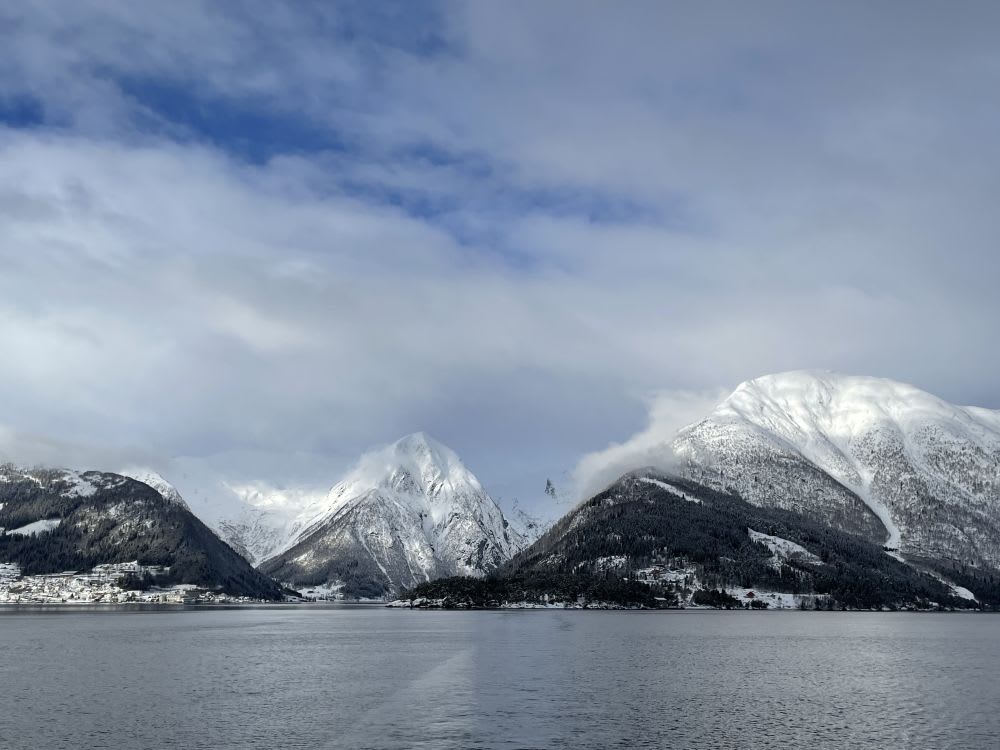 Swixer filming in Norway
Denmark offers a variety of filming locations and impressive architecture, including works by celebrated architect Bjarke Ingels. You'll find both modern and classical architecture in Copenhagen but also out in our small villages. The Danish are known for being sustainable and it's easy to get around.
Out in the countryside you'll find a breath-taking variety of scenic roads, long sandy beaches and chalk cliffs.
Crews are highly skilled, flexible and used to working on projects of all sizes from small to Hollywood.
In general, it's easy and cheap to obtain shooting permits for smaller exterior shoots in Copenhagen. Interior locations can vary in price.
Germany offers a wide range of possibilities for any kind of production. From oceans in the north with extreme tides that expose the Wadden sea to deep lakes, wide forests, stunning ores and heaths, and the colossal alps in the south. Metropolises such as Berlin, Hamburg, Cologne or Munich each offer their own little worlds and quarters: Hip, urban, maritime or traditional.
Permitting requirements vary depending on the size and type of production. The responsibility for issuing a permit lies with the respective commune.
Having native German speakers on our team, we can help out with applications and all necessary paperwork. If you are uncertain of whether you need a filming permit or not, just drop us an email with info about your shoot and we'll sort things out.
What international projects do you have lined up?
We just wrapped an episode shoot in Iceland for an insightful travel series with a well-known American actor, and right now we're in pre-production for a documentary series about Holocaust-survivors as well as an episode of the American show House Hunters International.
"Swixer provided our entire local crew (director, DoP, sound recordist, fixer and PA). Everyone was lovely and really went the extra mile in making sure the COVID-19 protocols were followed on top of rolling with the punches and delivering a great episode."
KATIE BASSHAM, production manager, House Hunters International