Hit FX drama Atlanta filmed several scenes of its third season in London, with the assistance of FilmFixer.

Created by Donald Glover, the multi award-winning comedy drama Atlanta first aired in the US on FX in September 2016.

It centres on Earnest 'Earn' Marks (Glover), a music manager and college dropout and rapper Paper Boi (Brian Tyree Henry) as they make their way through the Atlanta rap scene. In the third series, the pair head to Europe.
The borough of Islington was chosen for certain scenes, with Amwell Street serving as a unit base for the production.

North Road provided the parking area for the costume artic to unload at the production office and Clerkenwell Green also served as a parking zone for ten days during shooting in the area.
The Crypt on the Green was also used, as the entrance doubled for that of a basement club in Amsterdam. whose stairs and door double up as an entrance to a basement club in Amsterdam.

In Clerkenwell Green, the Old Sessions House was used for a variety of interiors scenes using cranes, and the area also provided shoot and prep parking. In neighbouring Haringey, Finsbury Park was used as a unit base.
Across in the borough of Camden a stylish property in Eglon Mews was used as the location for a get-together hosted by a billionaire. The borough of Barnet also features, with a restaurant in Vivian Avenue in Hendon being used for a dining scene.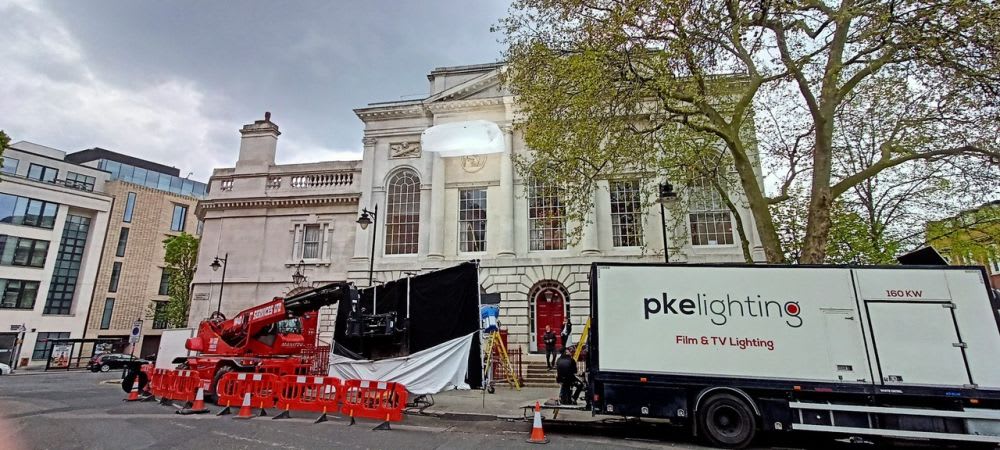 FilmFixer facilitated many of the locations logistics including traffic management, lighting and parking.
Senior film officer at FilmFixer, Luke Wilson, said of the shoot: "Atlanta has made a huge impact across America with its off-beat comedy and unique US locations, so Donald Glover (aka Grammy award-winning Childish Gambino) incorporating London was a delight for the various Film Officers working with the locations team.
"It was filmed across Clerkenwell Green over the course of several weeks and the lighting team used a novel looking inflatable grip balloon to ensure the correct lighting in Old Sessions House as it doubled for another stop off on their European tour.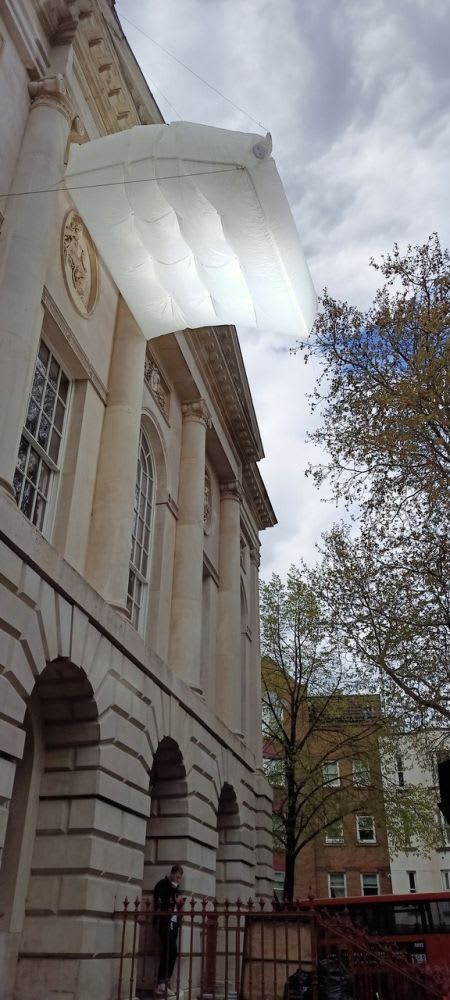 "The production made clever use of traffic management surrounding Old Sessions House to facilitate this lighting set-up, as well as for their camera cranes which circled the building across multiple days. The experienced locations team ensured that filming in this busy hub was managed successfully and were keen to work with local businesses throughout.
"The Barnet scene used traffic management so that one of the lead actors could walk across the street before filming a dining scene in a Nigerian restaurant."