KFTV Underwater Filming Report
Part Three: water tank facilities
Here we profile some of the leading water tanks around the world....
Location: Fabrieksstraat 81, 1800 Vilvoorde, (Brussels) Belgium
Tank specs…
6,000.000 litres of warm water: standard 30°C
Tank measurement: 24 m x 21 m
Tank depth: 9m, max depth: 10m when flooding the studio floor
Waves up to 1m high in the tank
​Moveable pool floor for dry set construction - up to 20 tons of set can be submerged down to 8M, can be fixed on different depths
Dual overhead cranes with 4 hoists can lift 25 T
Dual Lighting grid: 500kg rolling cats + 2T rigging points every 6m
Crystal clear water and different water aesthetics
Skilled camera crew, divers, and the latest equipment available
Credits: Babtiste, Estonia, State of Happiness, The Swimmers, Luther film
Contact: Wim Michiels, wim@lites.be / Tel: +32 2 253 66 00 / Mob: +32 475 24 48 77 / https://www.litesstudios.com/
----------
Location: St Rocco Street, Kalkara, KKR 9062, Malta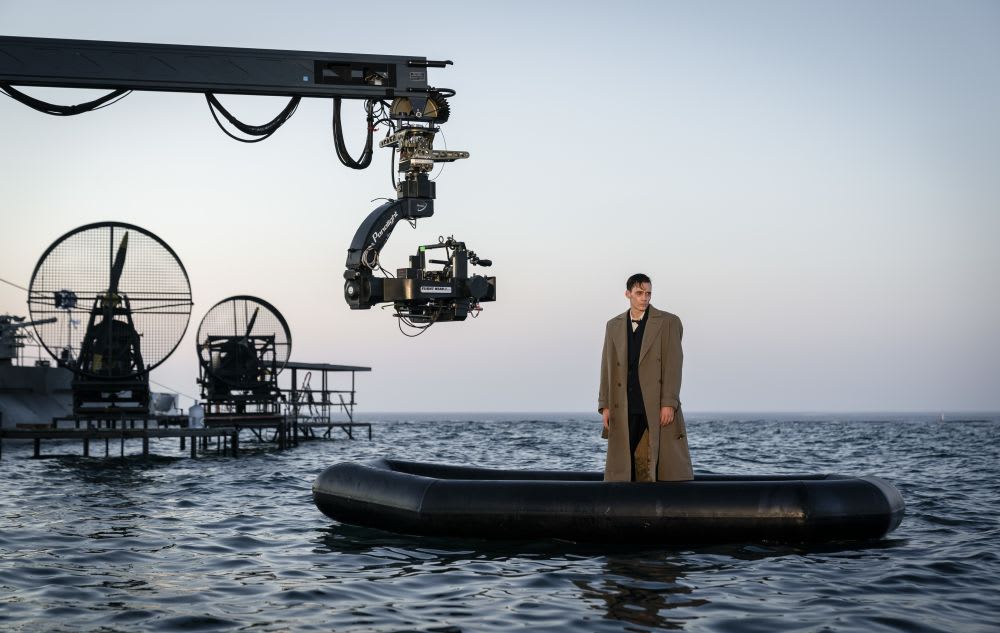 Tank specs…
Malta Film Studios (MFS) boasts two large exterior water tanks with an infinite horizon, and an exterior heated freshwater tank.
Provides range of SFX equipment to create controlled storm sequences.
Shallow Tank: 91m x 122m x 1.8m deep with 4m in the centre. Approx. filling duration: 10 hours; Approx. emptying duration: 6 hours
Deep 'concave' tank: 90m diameter down to 49m. Depth of 11m; Approx. filling time: 12 hours/ emptying time: 8 hrs
Insert tank: 15m x 9m x 3.6m deep; Approx. filling time: 8 hours with freshwater
Credits: The Last Voyage of the Demeter, Foundation, Das Boot, Deep Fear
Contact: mystory@mfc.com.mt / https://maltafilmcommission.com/malta-film-studios/
----------
Location: Pinewood Dominican Republic Studios - North Lot, Autovía del Este Km 55, San Pedro de Macorís, DR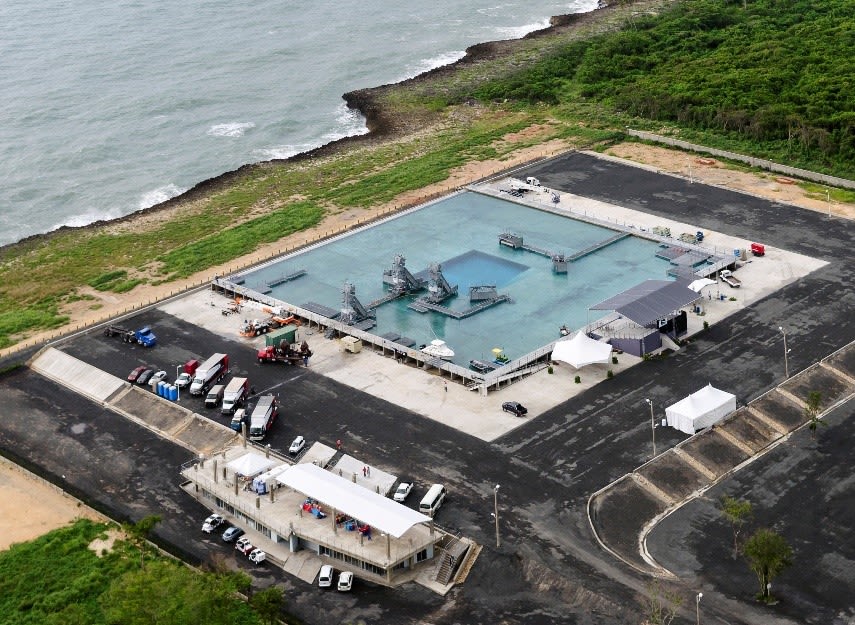 Tank spec…
An eight-acre facility for water filming with infinity sea views, professional diving and marine support.
Includes a 60,500 sq ft horizon water tank with 4,300 sq ft inner tank and blue screen capabilities.
Credits: The Lost City, Old, 47 Meters Down and xXx: Return of Xander Cage
Contact: https://pinewoodgroup.com/studios/pinewood-dominican-republic-studios
----------
Location: 9162 Sealy, Slack Rd, Shreveport, LA 71106, United States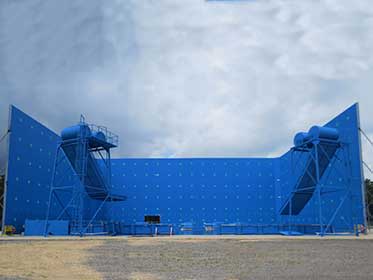 Tank spec:
80 ft. X 100 ft. and 8 ft. deep
Accommodates 750,000 gallons of water
Waves can reach a non-sustainable height of 10ft
Eight different wave patterns (remote controlled and computerised)
Waves enhanced by the use of dump tank towers, wind machines and rain bars
50 foot high hard surface blue screen backdrop wall on each of three sides of the Wave Tank
Credits: Noah, The Guardian
Contact: Don Ross, managing director, Don@louisianawavestudio.com
-------------
Location: The Studios at Paramount, 5555 Melrose Avenue, Hollywood, CA 90038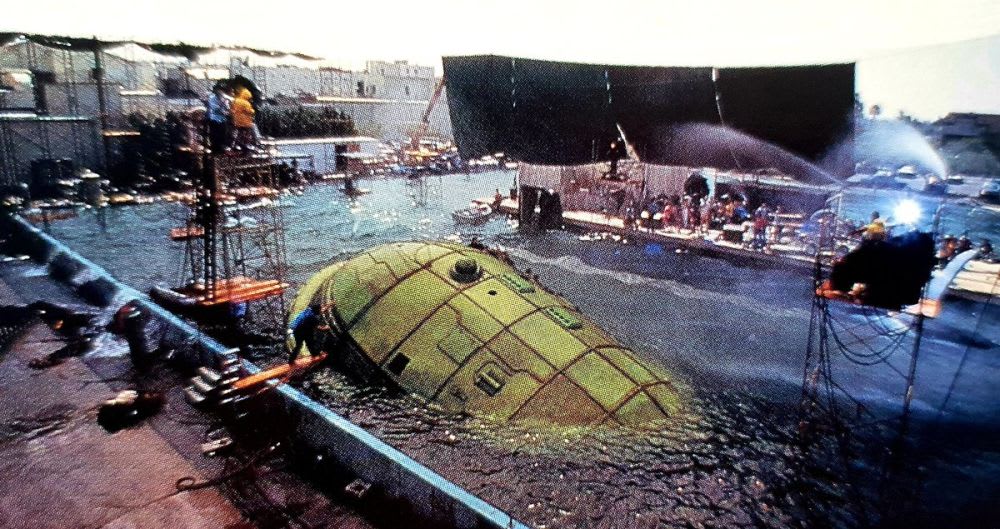 Tank specs…
Able to provide variety of water settings from beaches and open oceans to mossy ponds and giant reflection pools.
Overall dimensions: 176' x 195
water capacity: 914, 023 gallons
Credits: The Offer
Contact: studio_operations@paramount.com
----------
Location: 84 Kumata Street, Cinema Center Boyana, 1616 Sofia, Bulgaria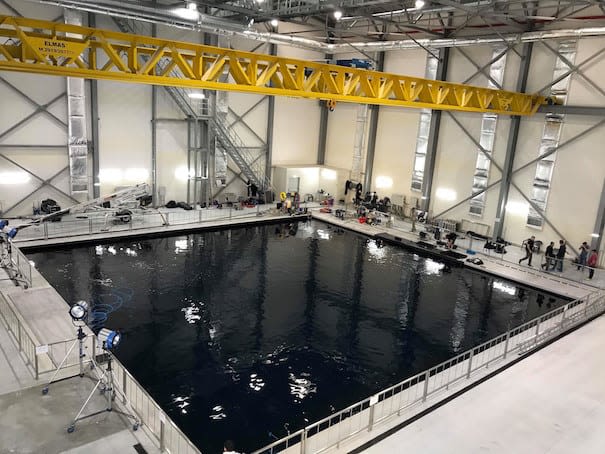 Tank spec:
20m x 20 x 20m x 6m deep
Volume of 2,400 m3
Capacity to be heated at 33c degrees
5 meter floor working area space around the tank with a 10 ton bridge crane
Three large access doors
LED lighting, VFX Screens, Wave makers & Tip tanks
The facility is managed by diving/Marine coordinator Ian Creed with over 18 years' experience in water movies and commercials
Credits: The Life Aquatic, 47m Down, Star Wars, The Hitman's Bodyguard, Rambo and Breaking Surface
Contact: info@nuboyana.com / https://nuboyana.com/contact-nuboyana-film-studios/
----------
Location: Underwater Stage, Pinewood Studios, Pinewood Road, Iver Heath, Buckinghamshire, SL0 0NH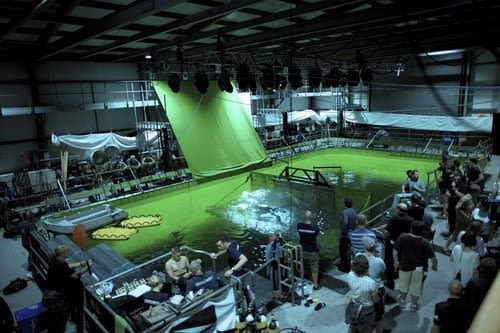 Tank specs…
Studio-based, permanently-filled, underwater filming stage
Tank dimensions: 20m x 10m x 6m deep
Tank capacity: 1,200,000 litres
Water temperature maintained at 30 degrees C (87 degrees F)
Diving Services UK, specialist film and TV dive coordinators manage the facility and provide consultancy and training.
Credits:The Batman, No Time To Die, Jurassic World: Dominion, Jack Ryan, Money Heist, Midsummer Murders.
Contact: info@pinewoodgroup.com / info@divingservicesuk.com / https://www.divingservicesuk.com/about
-----------
Location: 100 Universal City Plaza, Universal City, CA 91608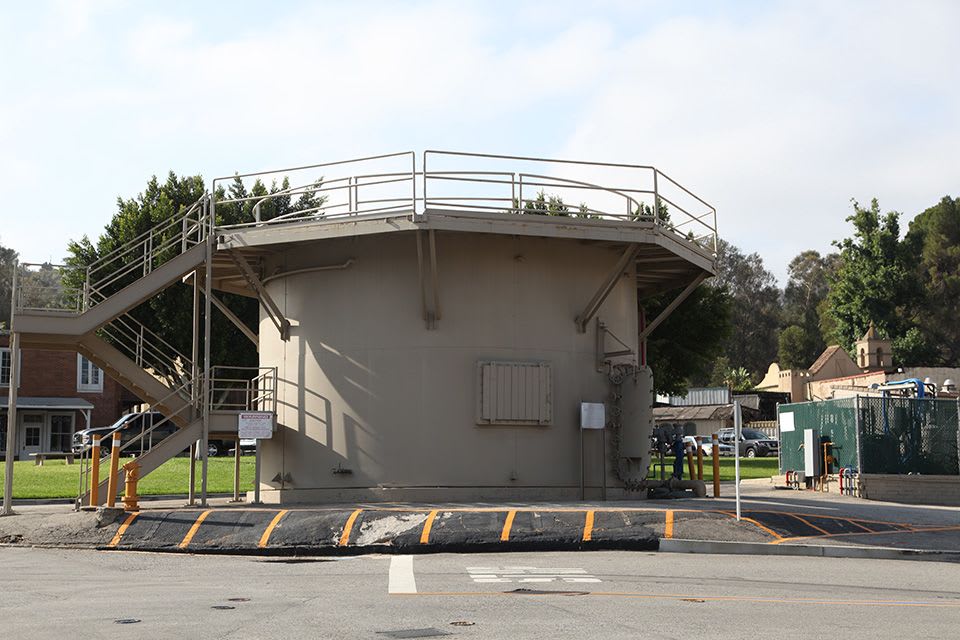 Tank spec…
Tank diameter is , depth is 14.5 ft., water level is 13ft. deep
5 windows approximately 2ft.x4ft. at varying heights around the tank.
Catwalk that runs the perimeter of the tank at the top.
Temperature can be maintained in the 90's year-round.
Credits:Ted 2, Jaws
Contact: service.center@nbcuni.com / https://www.universalstudioslot.com/backlot/3428/underwater-tank
-----------
Location: Studio Babelsberg AG, August-Bebel-Str. 26-53 14482 Potsdam, Germany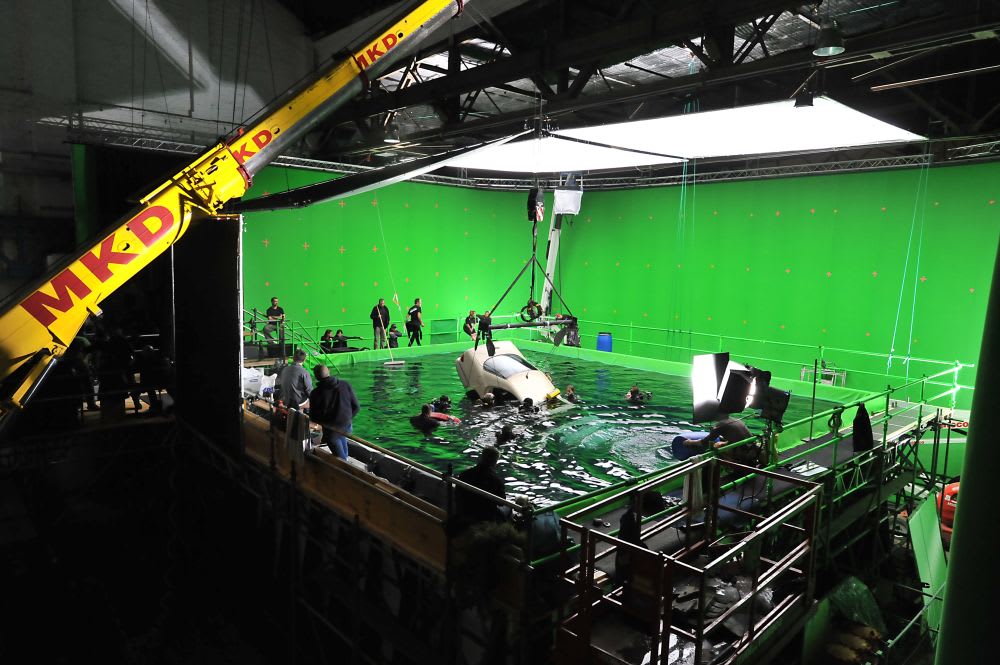 Tank spec…
Studio Babelsberg offers Germany's largest indoor water tank for water and underwater filming, holding 500,000l at 4m depth. The water tank can be used for film, TV and commercial productions of any scope and complexity.
Dimensions: 11x12x4.2 m, max. water depth 4 m
Catwalk/walkway around the tank
Green Screen on demand
Permanent heating installation up to 33°C (91.4°F) water temperature
Expert electricians and skilled camera teams on demand
Credits: Uncharted, The Matrix Resurrections, Fabian, Charlie's Angels, The French Dispatch, Isle of Dogs, Captain America – Civil War
Contact: Eike Wolf, director stage rental & marketing, eike.wolf@studiobabelsberg.com / T: +49 331 721 21 07
------------
Village Road Show (Gold Coast Australia)
Location: Village Roadshow Studios, Entertainment Road, Oxenford QLD 4210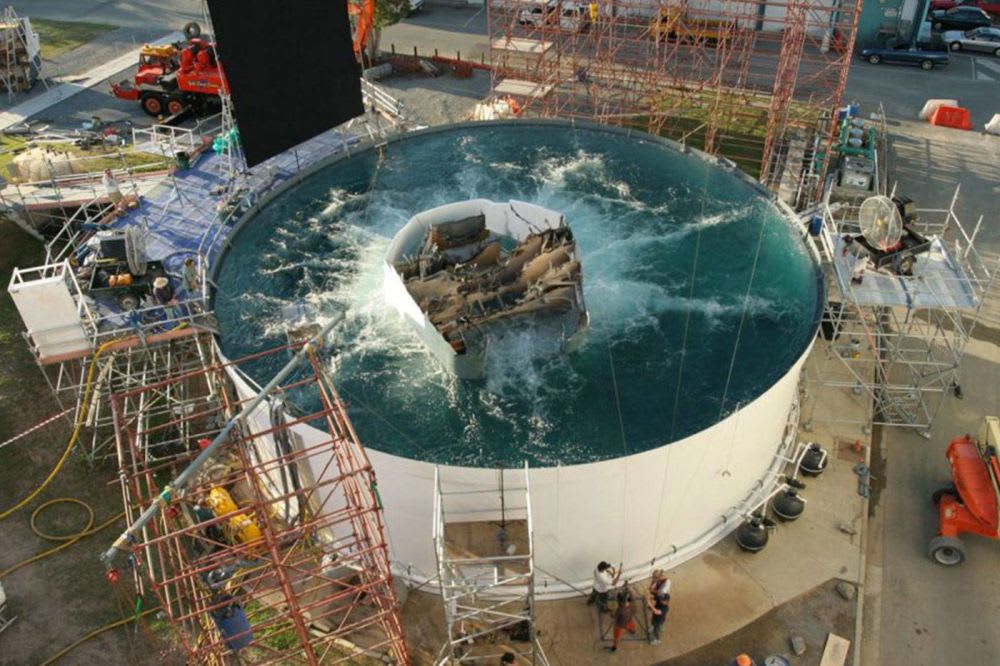 Tank specs…
Stage 5 Tank (surface area 312,000 US gallons - 1.2m litres) fitted with a weir wall and re-circulating pump to create an artificial horizon. A floor can be installed by a production if required.
Outdoor Round Tank (surface area 286,000 US gallons - 1.1m litres) designed for underwater filming.
Main Tank (surface area 1,200m2 - 12,915 sq ft) the largest purpose-built film water tank in Australia.
Credits: Dora and the Lost City of Gold, Pirates of the Caribbean: Dead Men Tell No Tales, Aquaman, Thor: Ragnorok, Kong: Skull Island
Contact: Lynne Benzie, studio president, +61 (07) 5585 9666 / https://villageroadshowstudios.com.au/contact
----------
Location: Warner Bros. Studios Leavesden, Warner Drive, Leavesden, Hertfordshire, WD25 7LP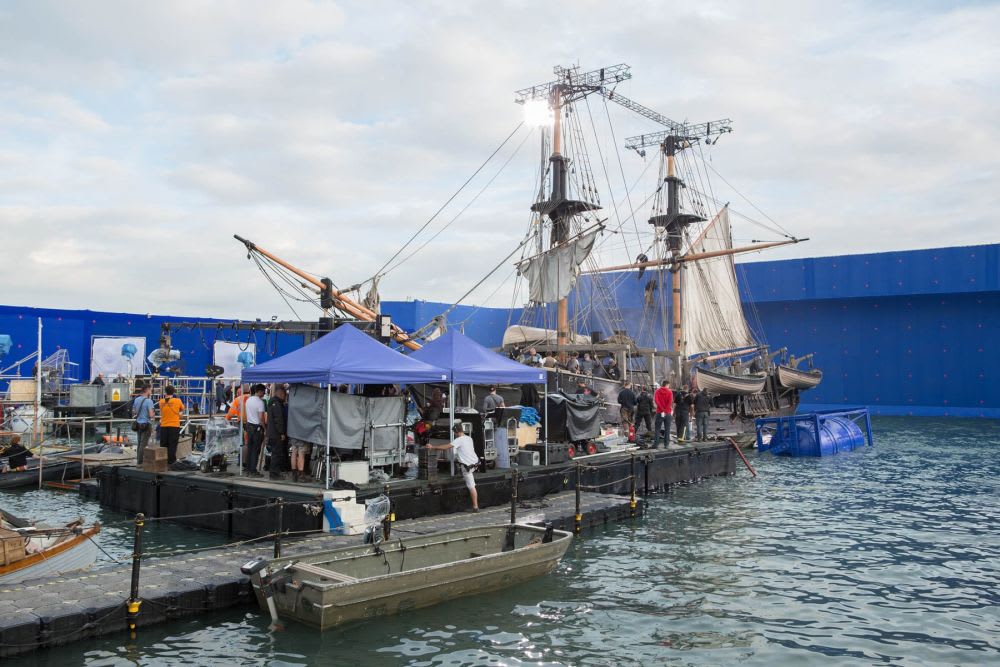 Tank specs…
Dimensions: length, 2m, width, 76.2m, depth, 1.23m
Tank size: 5,806m², volume: 7,142m
Capacity: 449,671 ltr (100% filled), fill time 10 days (estimate), empty time 6 days (estimate)
Credits: Spider Man: Far From Home, Fast and Furious 9
Contact: info@wbsl.com / https://www.wbsl.com/studios/stages/external-tank/
----------
Location: 421 English Bluff Road, Tsawwassen, BC V4M 2M9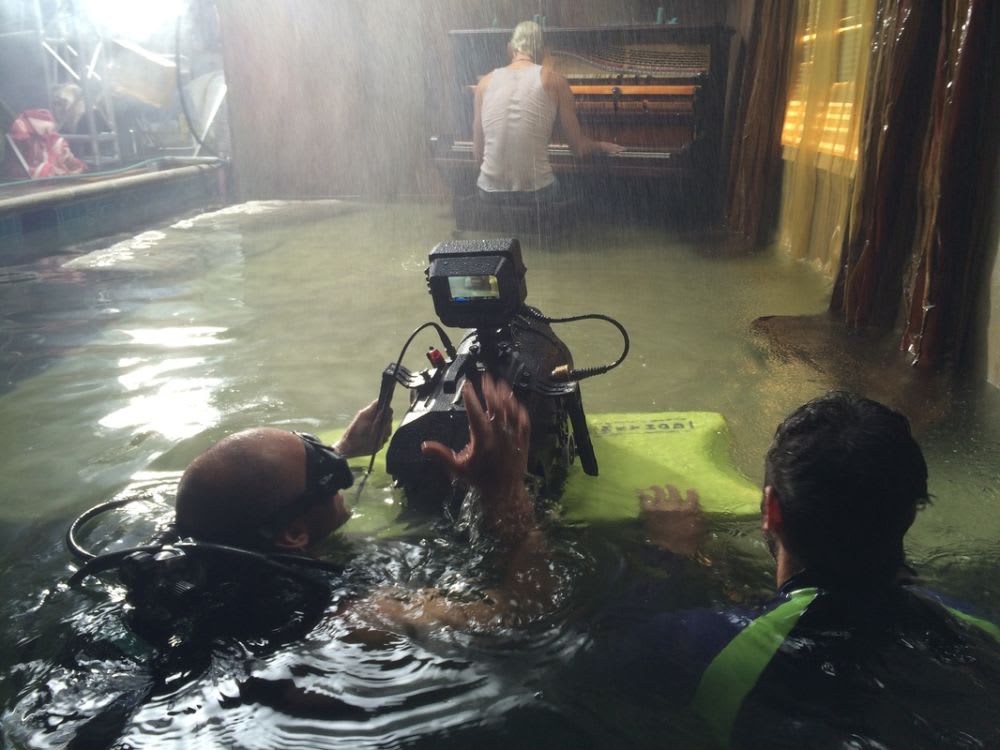 Tank specs…
Facilities include a tank for shooting underwater and over water. Provides125W Pocket Par - an underwater light that can be lit in or out of the water.
Green room
Crews that serve as diving technicians and underwater camera operators are certified commercial divers.
Credits: Crem De La Mer, Pilgrims, The X Files, Jumanji, Free Willy 3
Contact: Pauline Heaton, owner, pauline@watervisions.com http://watervisions.weebly.com
----------
Location: 32740 Wisconsin St Acton, CA 93510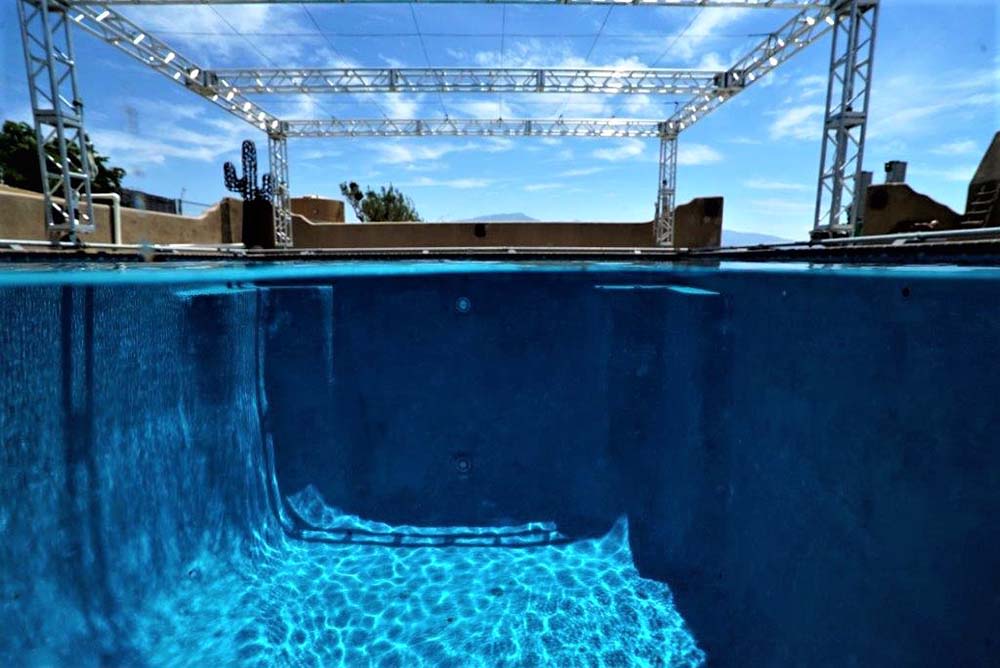 Tank specs…
Pool/tank: 42 feet long and 24 feet wide and is 16 ft. at the deep end and 4 ft. deep at the shallow end.
Deck or staging facilities: 60x24 ft, 31x12 ft, and 42x7 ft. for a total surface area of approx. 2100 sq ft.
Acton Scuba Services provides watertight support for the film and television production industry.
Recessed tie-downs are built into the walls and bottom for underwater lighting equipment and there is ample deck space for generators, cranes and rigging, lighting, etc.
Contact: Robert Trussell, owner, rob@actonscuba.com