KFTV talks to Antonis Andreou, executive producer at Cube Productions, about their work servicing international films and commercials, and the appeal of shooting in Cyprus's "unique natural film studio" settings …
Can you please provide details about your company and the services you provide?
We are a full-service production company, covering everything from pre- to post-production in Cyprus.
We can accommodate and provide all pre-production requirements, such as storyboarding, illustrations, scripts, treatments, production budgeting, production insurance and a legal team to help with visas.
We also handle locations and cast (local and international), with the support of our in-house casting director and location manager who can source a vast selection of actors and unique locations in a prompt manner. Plus, transportation, permits and visa requirements, accommodation & travel assistance, equipment, and local & international crew for feature films, commercials, TV reality shows/series and corporate videos.
While our full in-house post-production team includes editors, 2D & 3D animation artists.
How do you help productions access the local tax incentives?
We have in-house legal and financial teams, and close collaboration with financial and corporate services, to help productions access the government's Film in Cyprus scheme. The local cash rebate is worth up to 40% for the below the line expenses and up to 25% for above the line expenses.
What production experience do your team have?
We have a hugely experienced, multi-talented team, including Konstantinos Skafidis, producer, Aris Aristotelous, production and location manager, post-production manager, Michalis Constantinou, and account manager Egli Lefkariti. Their experience includes films, TV series and reality shows, and commercial services.
What makes you stand out from the competition?
Our intense passion in what we do, the resilience and work ethic of our team and associate crew and a touch of OCD for the details! Understanding the urgency of each request we efficiently & promptly deliver our collaborators accurate estimations, and location and casting references.
What international projects have you worked on recently?
We just provided production service support for Ahmed Rasheed's Egyptian feature film Mr Ex, starring leading actor and scriptwriter Ahmed Fahmy whose films and series have grossed over EGP1bn ($50m).
The film is produced by leading Middle East outfit, El-Sobky Film Productions, who have worked on more than 85 films that were successful in Egypt and the MENA region.
Cube Productions provided production services for several scenes that were shot in Cyprus, including at a horse racetrack (in the VIP seating area, during a race, scenes in a horses' stable), a city cafe scenes, the Archbishop's Palace Church in Nicosia, a beach club in Larnaca, the salt lake, and an exterior shot of a mosque near the lake.
We have also just wrapped four service productions. Two of which were in collaboration with TopCut Greece for Lidl Hellas and Nounou commercials. The former was a one-day production in the Lidl Headquarters and shop in Larnaca, and for Nounou it was a two-day production in Nicosia. We provided the full cast, locations, crew and equipment for these service productions.
We also supported the German reality show, Beauty & The Nerd, for production company Athens Central, which filmed entirely in Cyprus across 2021 and 2022, providing crew, accommodation, transportation, equipment and cast.
Other recent credits include...
Bank of Cyprus "MoneyFit & Mobile Cheque Deposit". Director: Vasilis Katsoupis (2022)
Novibet service production. Greece production company, Parasol. Director: Vasilis Bourantas (2022)
Noulac service production, Greece production company, Topcut. Director: Istok Tornjanksi (2022)
Cytamobile Vodafone "Freedom". Director: Kostas Maroudis (2022). See images below....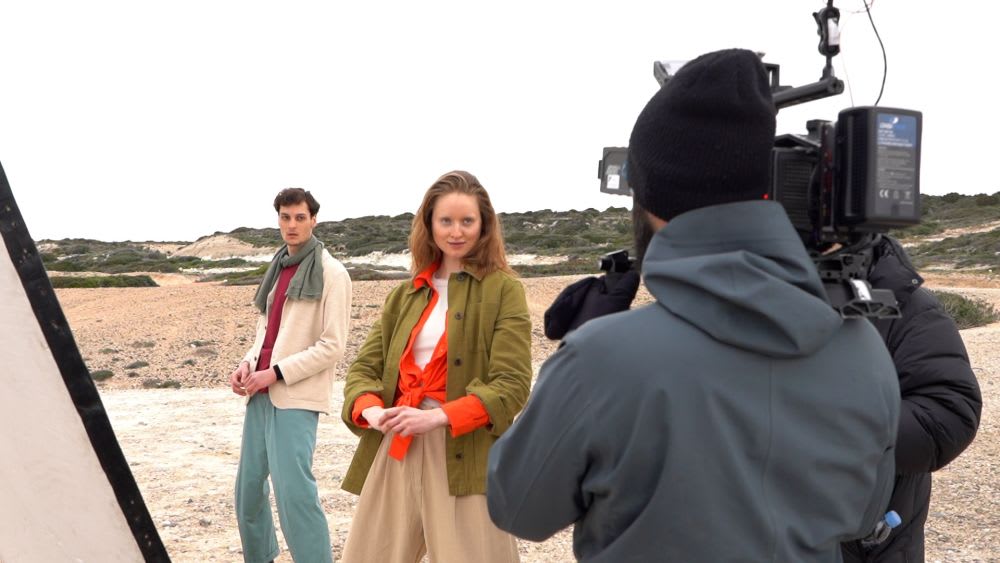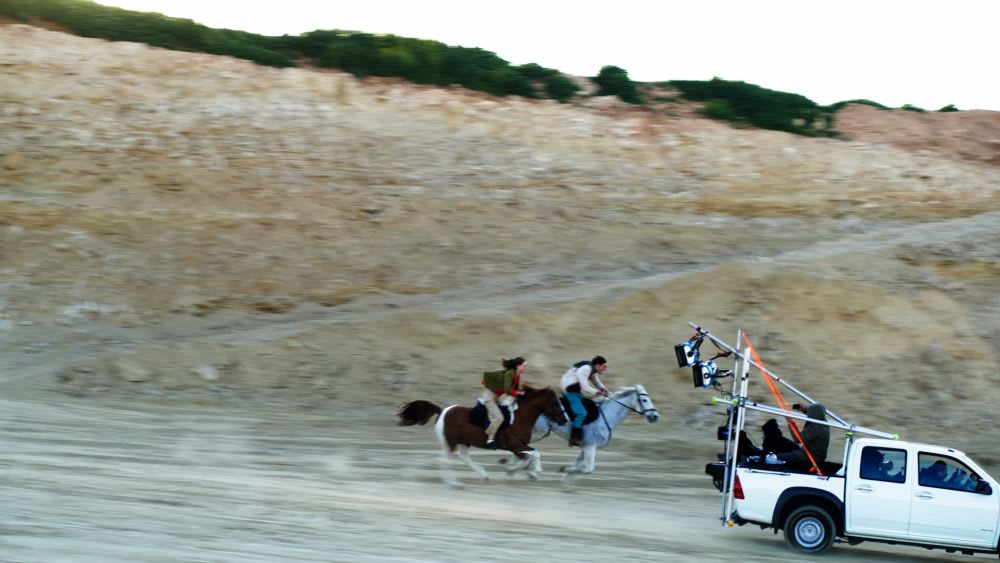 BU Service Production, Greece Production Company Foss Director: Danny&Loco (2018). Image below...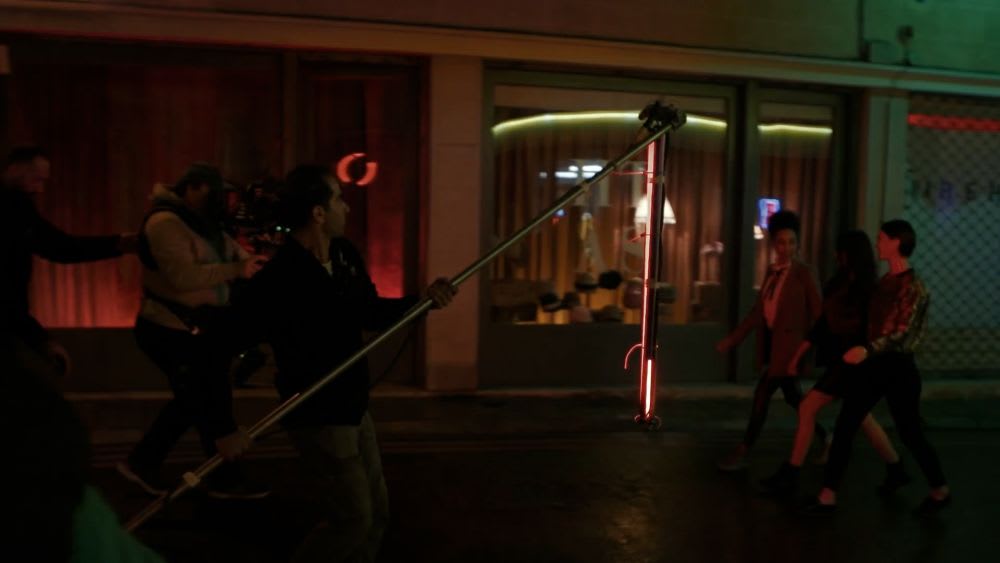 What is appealing about shooting in Cyprus?
First and foremost is the island's location.
Strategically located at the eastern end of Europe and the third largest island in the Mediterranean Sea, Cyprus is at the crossroads of three continents, Europe, Africa and Asia in close proximity to diversified civilizations and settings.
Cyprus has one of the best climates worldwide, making it an ideal year-round destination. Average summer temperatures are 34°C and in winter (December through February) it's 14°C.
The stunning coastlines, golden sandy beaches and clear blue waters coexist harmoniously with glorious mountains of wild natural beauty and peaceful, picturesque villages, which make the island a unique natural film studio.
The country's official language is Greek, but 75% of the population speak English fluently, among many other languages as the country has many different nationalities that have chosen to call Cyprus their home!
The experienced crew available in Cyprus are an international English-speaking mix of professionals from all over the world. We often use crew from nearby Greece as it is only a one-hour flight away and we can supplement our crew needs according to the project in hand.
The production budgets are also lower than the big European countries as it is a smaller market and we can facilitate at a lower cost. Also, our in-house crew of more than 15 full-time employees help to keep the costs lower than standard.
Which are the stand-out filming locations in Cyprus and why?
Beaches in Cyprus are stunning with safe blue waters, golden sands and private coves and caves. Extraordinary architecture, private villas & mansions located right on the beach are always idyllic for filming and catching the magic hour!
We have a variety of different landscapes that can be used for everything from shooting on the moon to tropical forests.
We have yet to experience any location permit difficulties as most locations are available and accessible to film in. Plus, the government/land/business owners are usually very accommodating and excited to allow us to film on their premises.
The other great thing about our island is that the distances are short between the beaches, cities and mountains. For productions this makes it cost effective and easy for transportation between locations and scheduling needs.
What countries can Cyprus double for?
We have doubled for Greece for numerous productions. The fact it is a left-hand driving country is not a problem as we have either sourced left-handed vehicles or reversed steering wheels in post-production in certain cases.
Cyprus can actually double for most Mediterranean locations as our climate and terrain are a great match. Or we can completely transform to an entirely different country by just being creative with the surroundings! For example, our cities Larnaca and Limassol with palm trees lining the streets near the beach can easily double for Los Angele's Sunset Boulevard!
While our beaches & the Mediterranean sea can easily double for the Caribbean Islands!
What are your plans for the coming months?
We are in the process of estimating below-the-line for a feature film and currently working on three new local commercial productions for some of our biggest clients, as well as getting ready for the Christmas season production & post-production client requests! We are also in the budgeting process for an additional two Greek service productions for the month of October.