Whether you tune in for historical New York City dramas or Marvel superhero shows, it's likely a question has flickered through your mind.
How — or where — on Earth are these usually bustling streets and locations long ago modernised captured for the screen?
The answer is: in Hungary.
Budapest has long doubled for a variety of locations, and Hungary has in recent years seen its reputation as a go-to destination for international filming grow.
Now, Hungary's National Film Institute (NFI) has undertaken a large-scale investment project to expand its historical NFI Studios in Fót.
The studio's capacity is increasing to 12,670 square metres, serving both international and domestic productions, while creating hundreds of new jobs.
Four new 2,500sqm soundstages will be built, increasing total studio capacity to 12,670sqm, with the ability to use the studios in pairs of 4,945sqm soundstages.
Ildikó Kovács, head of NFI Studios says: "The expansion is allowing NFI Studios to attract and host large-scale productions while still providing world-class facilities for high-end TV and film projects.
"The new soundstages are designed to be flexible enough to accommodate a variety of productions and are in proximity to the backlot sets and support facilities such as on-site set construction services, SFX, and transportation."
The NFI Studios complex is situated on a 23 hectare plot in Fót and has been the base for everything from medieval towns to Western villages, and from 19th century city centres to American suburbs.
But NFI Studios do not stop there. It offers a wide range of sets and props, more than 100,000 items of wardrobe and accessories from almost all historical periods.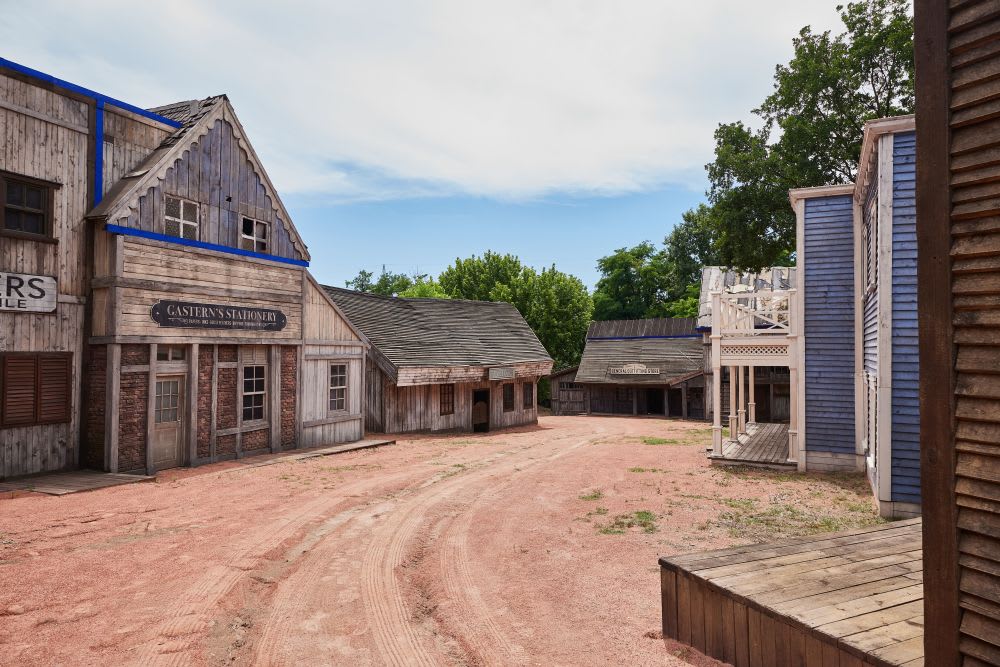 The NFI armoury has a vast catalogue of weapons spanning the Middle Ages to the 1960s.
It has one of the largest inventory of WW1 and WW2 machine guns and revolvers in central Europe, and features specialised weapons for international productions, licensing for international weapons, and can manage export and import transactions.
NFI Studios also offers continental Europe's largest outdoor water tank, measuring 47m x 39m at a depth of 2m with an inner tank 20m x 15m at a depth of 5.5m.
It was specifically designed for large and deep sets, and recently used by films such as Blade Runner 2049 and Terminator: Dark Fate.
Second only to London as Europe's destination for shooting, the studios are located on the outskirts of the Hungarian capital, and is a 30-minute drive from Liszt Ferenc Airport or 15 minutes from the city centre.
Csaba Káel, film commissioner and chairman of NFI, says: "It was difficult to reach second place, but it is more difficult too to keep it.
"That's why the studio development is important and that's why continually investing in new digital post-production technologies is also vital."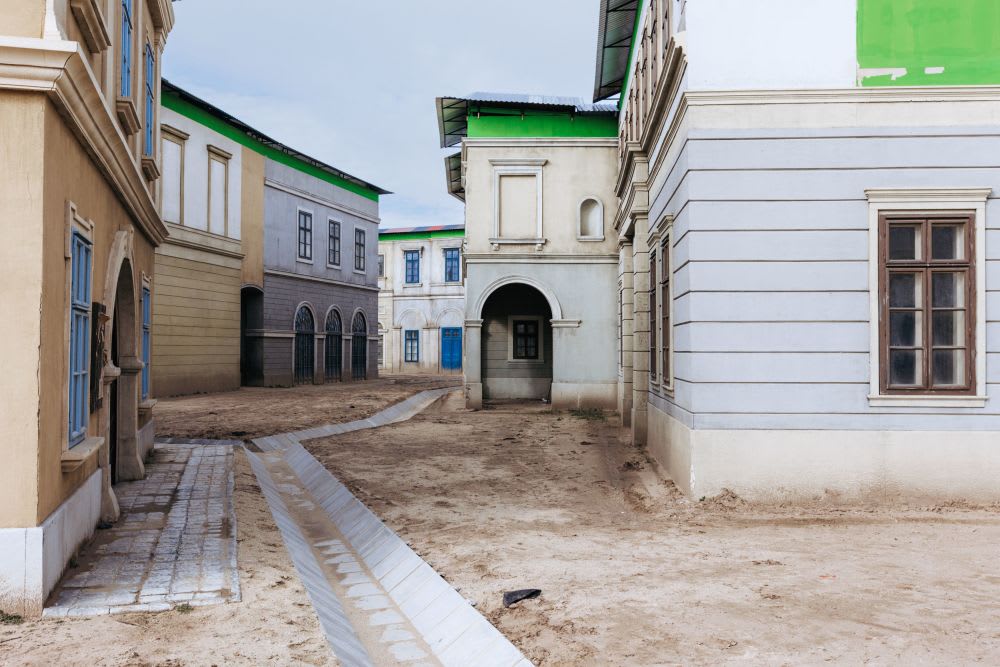 With the expansion under way, filmmakers are already excited to return.
Producer Robert Lantos (Crimes Of The Future) says: "For the past year I have again been ensconced in Fót, this time shooting the 10-part medieval epic Rise Of The Raven.
"In the process, I have been an eyewitness to the massive expansion, development and modernisation of the studio. I hope to have the opportunity to work here yet again."
The Fót production hub expansion is Hungary's largest state-funded film studio development project to date.
As Káel states: "We firmly believe the Hungarian film industry will only be able to keep its competitiveness in the international industry if we focus continuously on development."
With some of Europe's best financial incentives and tax rebates of 30%, diverse landscapes, and exceptional crews, it is no surprise Hungary's new studios have been pre-booked for 2024.