Priyanka Chopra has provided fans with behind-the-scenes updates on the set of Amazon Studios' action thriller Heads of State.
The Citadel star posted a few snaps to her Instagram Story updating her followers on the seemingly taxing nature of the shoot.
In one still, the actor can be seen wearing knee bandages through a mirror picture, and captioned the still: "These knees have been through a lot over time."
She also shared photos of her hair and makeup team, as well as a selfie where she captioned the close-up: "It's been a day."
Nobody filmmaker Ilya Naishuller is directing the feature from a screenplay penned by Josh Appelbaum and André Nemec, with an initial draft by Harrison Query based on Query's original idea.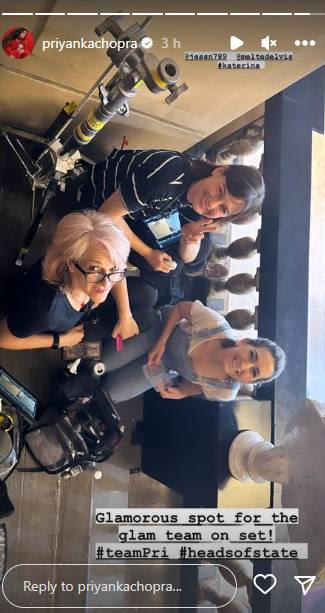 Plot details are closely guarded at present; but the project according to Deadline is being described as Air Force One meets Midnight Run.