At a panel discussion today (June 25) at the Mediterrane Film Festival in Malta, industry experts gathered to talk about the shifting studio landscape.
When asked about new innovations in technology, from AI to LED Volume Walls, the experts all agreed that the key to making those technologies work is the right people to implement them.
Talking about The Mandalorian's use of LED Volume Walls, Olivia Koterska (pictured), Physical Production Manager at Skydance said: "[There is also] the correlation between innovation and the director's job.
"Jon Favreau is very passionate about innovation and that's something that he was set on early on. In order to go that route you have to be pretty succinct in the plan of what you want to see image wise." That isn't always possible on other productions.
Similarly, with Skydance's The Gemini Man, Koterska said that director Ang Lee was not only keen to use face replacement technology, he also had his team on the same page.
"In order to try certain innovation you need to have a director that's very solid on it. The editors and the set designers and everyone has to be on the same page very early on and that's just not always the way that it happens."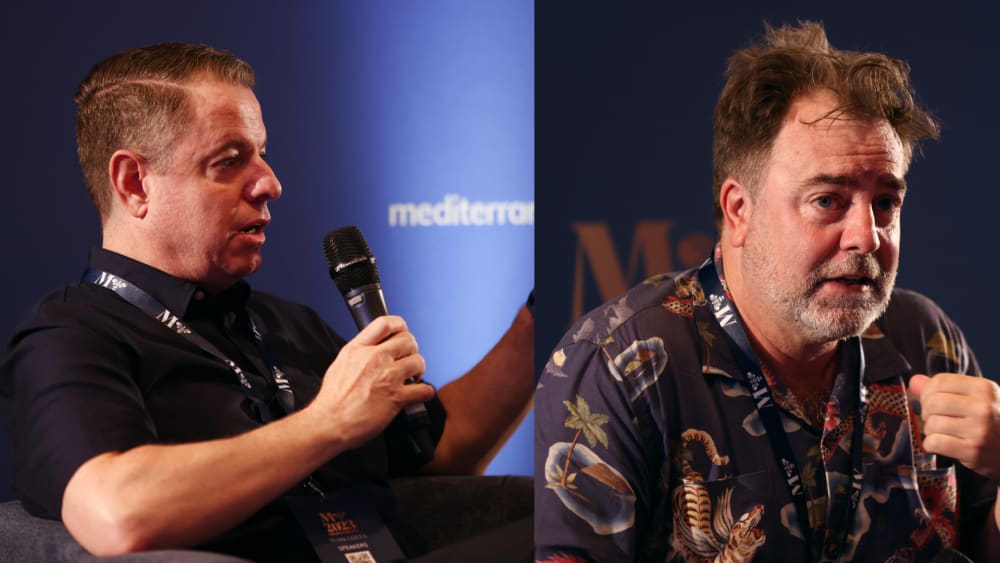 The story being told is also important said Mark Costa (above L), SVP of production at HBO, whose Our Flag Means Death was shot extensively on LED Volume Walls. Costa revealed that for season two, despite filming in New Zealand with ample coastlines and water as well as purpose built water tanks, they opted to shoot on the LED Volume Walls.
However, while filming time may shrink as a result of this technology, other production timings increase in order to plan efficiently for the use of LED Volume walls.
Kevin Trehy (above R), EVP of physical production Warners Bros UK added said LED Volume walls were also used extensively on the upcoming Barbie film, where the impact of an on-location shoot wasn't integral to the final product being made.
However, he said that the inconsistent price point that is still being figured out makes them harder to use from a cost benefit analysis point of view.
As for AI, the panel agreed that it could be a useful tool that could help with efficiency. Koterska emphasised a need for guidance and regulation on AI, while adding it is very early on in AI's advent to be able to speculate further on its full impact on the film industry, and industry in general.