Brad Pitt has arrived in Silverstone ahead of production at the British Grand Prix for Apple Studio's upcoming Formula 1 action film.
Production will start at Silverstone this weekend (July 8-9) before continuing throughout the remainder of the 2023 F1 season and potentially further.
The British Grand Prix is currently held at the Silverstone Circuit near the village of Silverstone in Northamptonshire in England, where filming will take place for select scenes.
The untitled F1-inspired film stars Brad Pitt as a Formula One driver who comes out of retirement to compete alongside a rookie driver against the titans of the sport. Damson Idris is co-starring.
Top Gun: Maverick's Joseph Kosinski is directing the actioner alongside producer Jerry Bruckheimer.
On Thursday (July 6) first-look images of Pitt's race car were finally unveiled on F1's official social media pages, captioning the posts: "Up-close and personal with APXGP 👀 #F1 #Formula1."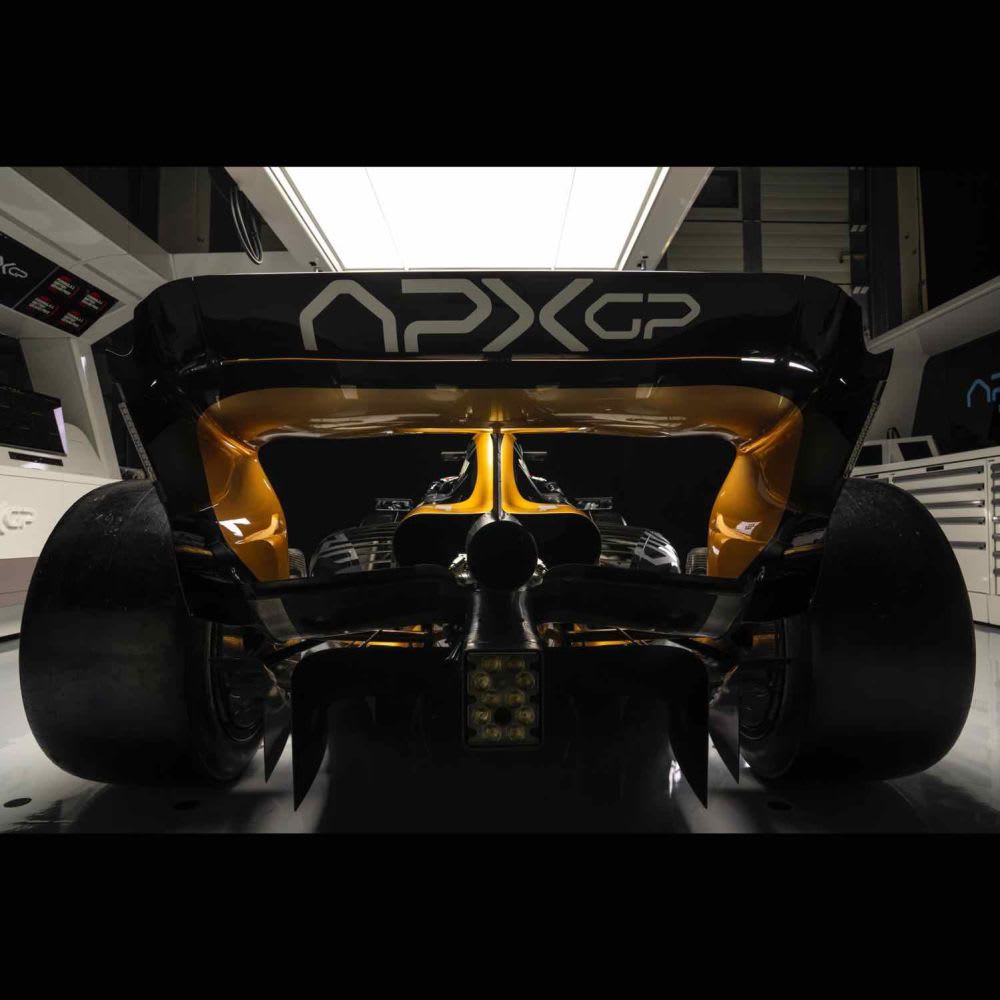 Credit: @F1
During a panel in May about the untitled film at the F1 Accelerate Summit in Miami, Kosinski and Bruckheimer shared production details about the film and sees seven-time Formula One champion Lewis Hamilton among its producers.
According to British Formula One presenter Will Buxton, Kosinksi and Bruckheimer are "creating an 11th team filming on track and on event from Silverstone to the end of the year."
Buxton said that the film's team has created "the smallest moveable 6k camera ever designed to take the viewer into the cockpit," where the film's stars will actually be driving the race cars. "That's right. Brad Pitt driving an F1 car from Silverstone onwards," Buxton added.
The panel moderator also shared that the race car being used in the film was designed by Mercedes, and Hamilton is "advising on storyline and script to ensure it's the most accurate racing film ever made."
Top Gun: Maverick co-writer Ehren Kruger is writing the screenplay. Alongside Hamilton, Kosinski, Bruckheimer, Chad Oman also produces for Jerry Bruckheimer Films and Pitt's Plan B Entertainment. Copper CEO Penni Thow is executive producer.