Webedia Studios, located in the Levallois suburb of Paris, is setting itself up to be a unique home ahead of the 2024 Olympics.
With state of the art equipment and a unique understanding of the needs of digital communication, Webedia Studios has plenty to offer those heading to France for the summer games.
Webedia's director of development Francois Duroux explains the inspiration to set up a studio space, and what the Webedia Studios team is working on right now.
What is Webedia Studios' mission and ethos? What inspired you to set it up ?
Webedia Studios' mission is to create and produce high-quality content across various media platforms, including film, television, and digital. Our ethos is rooted in creativity, innovation, and a passion for storytelling. We aim to provide our audience with compelling and diverse content that entertains, educates, and inspires.
We were inspired to set up Webedia Studios by the ever-evolving media landscape and the increasing demand for engaging and original content in the digital age.
What international projects have you been working on recently and coming up ?
We have our 5 talk show studios equipped with LED walls which are very popular because they are fully equipped with video, sound and lighting. Webedia produces several esports leagues in these studios (Street Fighter league, Flip & Spin - Rocket league, etc) broadcast worldwide on the main platforms Twitch, Youtube, Tiktok etc.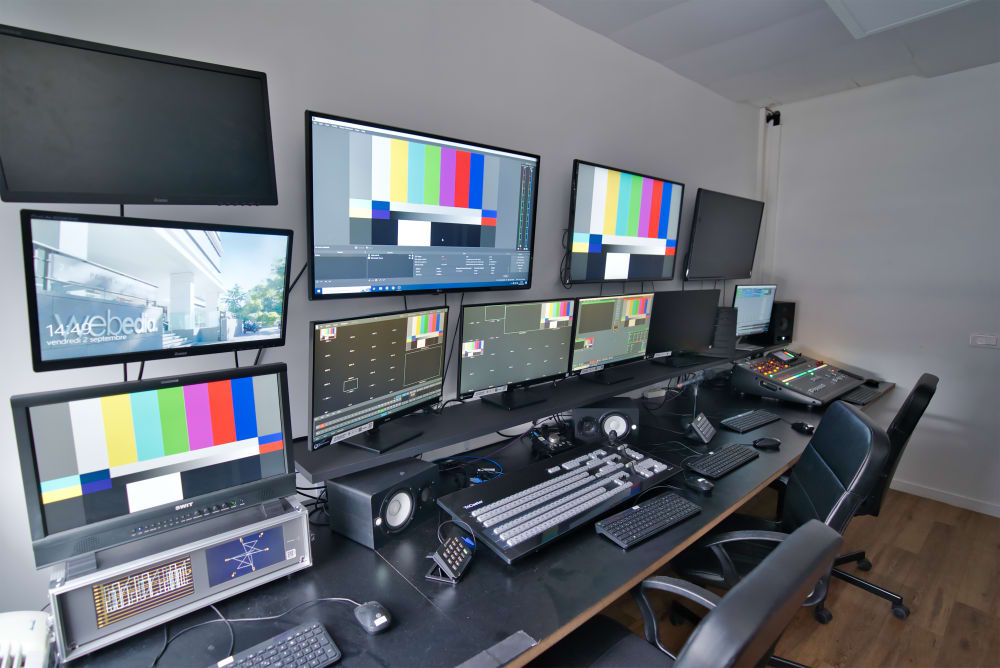 Which filming locations are proving popular at the moment and why ?
For 2024, I really believe in the potential of our studio, 2Bis, with its roof top which has a splendid view of La Defense and the Eiffel Tower for TV teams who will cover the next Olympic Games in Paris. We provide them with several in-house studios connected to a video control room.
What is the benefit of your studio's location in Levallois?
Our studio's location in Levallois, a suburb of Paris, offers several advantages. It is strategically situated near the heart of the French entertainment industry and provides easy access to a wide range of resources, talent, and production facilities. Levallois also benefits from a strong transportation network, making it convenient for both local and international production teams.
Have there been any new/recent developments with local studios, financial incentives, and infrastructure?
We stay informed about the latest developments in the local and global entertainment industry. In terms of local studios, there have been ongoing efforts to expand and modernise existing facilities, creating more opportunities for filmmakers.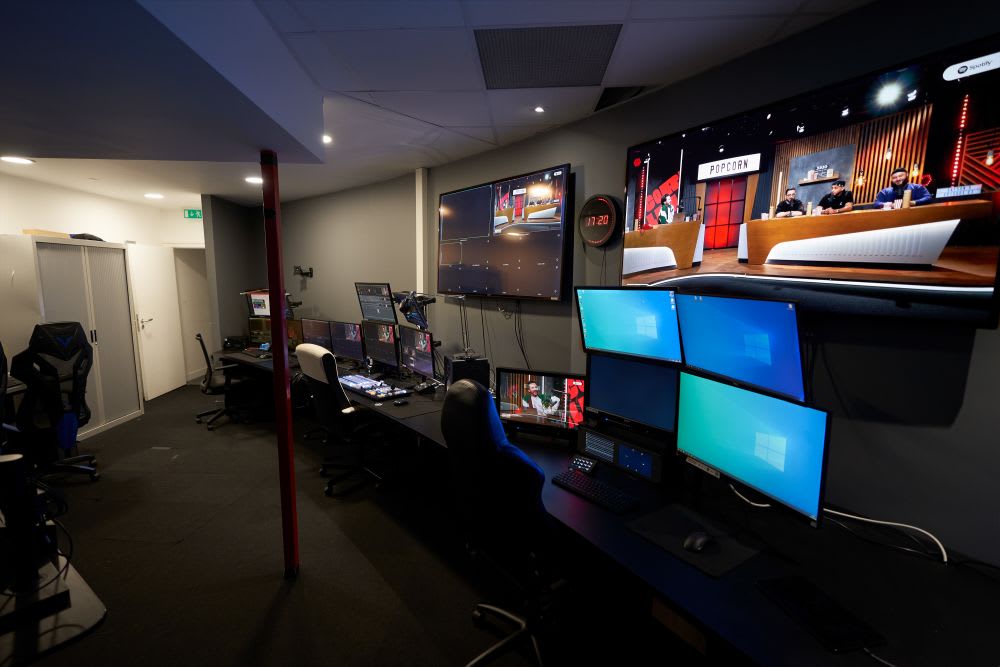 What should international producers know about filming in Paris or in France ?
We have a team of 16 technicians who operate our studios on a daily basis.
To film in any location, it's essential to research the local regulations, permitting requirements, and any specific rules related to remote or protected areas. We have production teams who can support international producers in their pre-production (casting actors, obtaining filming authorisations, etc).
What are the biggest differences between feature film, TV, and web TV shoots for you?
Feature films often have larger budgets and longer production schedules, allowing for more extensive pre-production and post-production work while web television (livestream) shoots involve delays and faster execution.
We produce the two reference talk shows in our Arena studio: Popcorn played by Domingo and the late show Zen hosted by Max Biaggi.
What is the most challenging element of a production that you have been part of, and how do you overcome those challenges?
The most challenging element of a production can vary from project to project, but common challenges include tight schedules, budget constraints, and unforeseen logistical issues.
To overcome these challenges, effective project management, open communication, and a dedicated and adaptable team are essential.