Filmmaking activity has increased steadily in the Netherlands from the moment the cash rebate system worth up to 35% was introduced in 2014.
The sector received a particular boost when Lionsgate's The Hitman's Bodyguard, starring Ryan Reynolds and Samuel L. Jackson, and Christopher Nolan's Dunkirk both filmed in the country a few years ago, with the latter shooting at the stunning, open fresh water site, the ijsselmeer....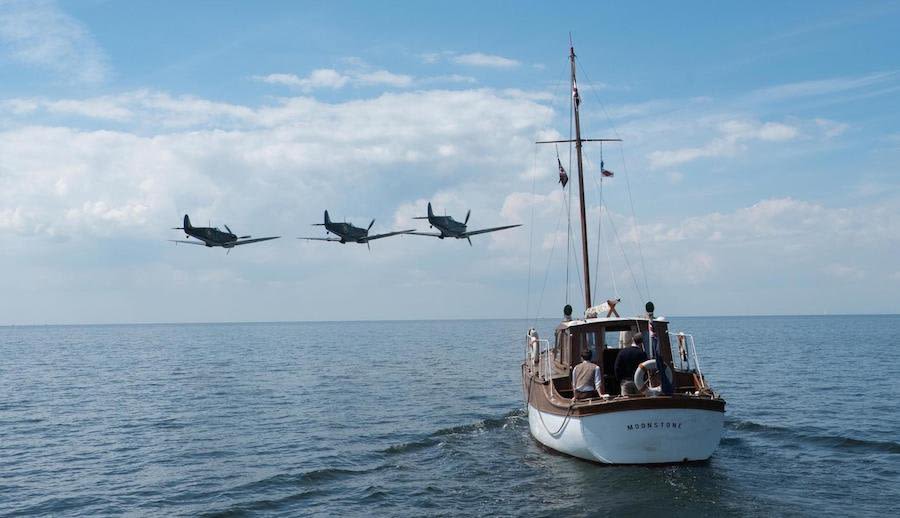 Dunkirk filming on the ijsselmeer, Central Netherlands
Since then, other big US projects have come to the Netherlands, including Warner Bros.' and Amazon Studios' adaptation of The Goldfinch.
"Part of our story takes place in Amsterdam and Amsterdam is an incredibly cinematic city," says Mari-Jo Winkler, the film's executive producer. "Every time I set out to make a film, we always look at where the story takes place: can we go there, is it affordable, is there a crew base, is there an infrastructure to be able to film the real place? I feel we got very lucky with Amsterdam. We scouted it and fell in love with it."
The filmmakers shot more exteriors than originally planned and "brought in snow to create a beautiful snowy atmosphere on the canals". The city authorities were welcoming and co-operative. "We very quickly got a grasp of the rebate system," Winkler adds. "Bas van der Ree [Netherlands film commissioner] helped to walk us through that and our local line producer Erwin Godschalk is a seasoned professional.
Every crew member he introduced us to, from the art department to the technical crew to the production staff and transportation team, was incredibly professional and well skilled."
Other recent projects to shoot in the Netherlands include Amazon's adult animation series Undone (made in collaboration with local production company Submarine), Dan Friedkin's Lyrebird and parts of series one and two of BBC America's Killing Eve.
Post-production and animation have also picked up dramatically since the incentive was put in place. Even when films do not shoot in the Netherlands, some will access the incentive by doing post-production in the country, hiring Dutch heads of department and actors, or using the Netherlands as a base for VFX work.
There's also been a boost in local productions, including a new Netflix-backed original psychological horror series, Ares, starring Jade Olieberg and Tobias Kersloot, which filmed in Amsterdam last year.