Just days after internet personality Riyadh Khalaf took the Celebrity MasterChef crown and filming wrapped at London's 3 Mills Studios in March, England went into lockdown and completely transformed the TV and film landscape.
It would be three months (rather than the usual 3 weeks) at the end of June before MasterChef producers, Shine TV, could begin to work on the Professionals version of the popular cooking show, and by that time they were facing a whole set of new challenges.
Good prep
"We wanted to get back to work as quickly and safely as we could, but we had to follow government guidelines, especially on social distancing, as well as discuss with 3 Mills about their protocols," explains David Ambler, executive producer of MasterChef.
With just over two weeks to prepare for the shoot, things were tight. The big headache was the ever-changing UK government guidelines. "We had to take legal advice for everything to make sure we were meeting requirements," concedes Clare Elliot, unit manager on MasterChef. "Hotels were only open to key workers initially, but after a week or so we were able to make bookings for our contestants and crew, which helped massively."
They also contacted (Covid training providers) First Option early on who were invaluable in supporting them with establishing measures to get back up and running.
This included putting crew members through Covid training, as well as First Option supplying a medic who was on site every day taking temperatures for everybody. "He was also the first point of contact when we were deciding what to do for each challenge, and then we would refer up to the people in the office at First Option to have written feedback from them," explains Elliot.
They were taking no chances with their approach, including every two hours having major touch point sterilisations, things like light switches and door handles. And First Option's production manual called The Yellow Book, which provides comprehensive guidelines and recommendations, was always on hand.
"We discussed with First Option whether we'd need a couple of dedicated Covid supervisors, but came to the conclusion that with the training, protocols, and having production managers, co-ordinators and others responsible for different zones on set, that would be sufficient.
Fortunately, because 3 Mills weren't very busy, the production team were able to take over an entire floor that they wouldn't normally have access to. So, they were able to spread teams and departments around to prevent cross working and keep them in the separate zones.
A marquee was also set up on the studio grounds, so the crew and talent could have an outside break area, with the sides folded up for ventilation.
Facing challenges
But perhaps most disappointing and challenging was having to change the format of the show due to Covid, including having no outside tasks. "Normally we do about 45% of Professionals off site, but we had to become an entire studio production. However, we made up for that creatively by bringing in guests for challenges," says Elliot.
They would also normally have up to 12 people cooking in the studio at a time, but that number had to be reduced to four to maintain distancing. "We did two five-person cook offs, but it was a real stretch," concedes Ambler.
Keeping the three judges (Gregg Wallace, Marcus Wareing and Monica Galetti) two meters apart at all times proved difficult as well. "It became like a dance, but we go into a rhythm," smiles Ambler.
It proved particularly difficult in the skills tests. In the end they decided to just have two of the judges beside the cooking bench and the third in a separate station in one of the small side rooms watching from a bank of monitors.
Contestants were also required to present more plates of their cooked food than they would normally, and only they could touch it. Gloves had to be changed every time plates were handled. "When the judges tasted the food, whereas before they'd do it from a single plate, now they had to divide it up onto their own plates first, so there wasn't any cross contamination."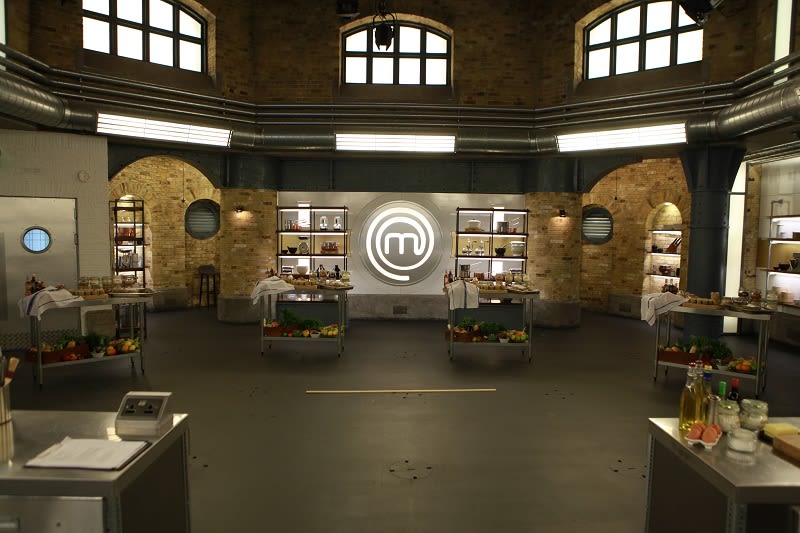 Credit: Endemol Shine/BBC
This attention to detail also extended to close-ups of food and reaction shots of the contestants and judges, which are hallmarks of the show. "We were concerned how we were going to do that two meters apart, so we came up with things like building special plinths to make the cameras higher, so they could get into pots and pans without physically entering the two meter space," explains Ambler.
Time and money
All these things took time, so the filming days were longer than usual and required patience from the contestants and crew. Fortunately, many of the production team and crew had worked together before on previous series and had discussed in prep what needed to be done.
"We took the approach of stripping everything back on a given filming day, from numbers of crew and assistants on ground to our editorial as well - normally we'd have six people on a programme, but we were down to four," says Ambler.
Half the casting team worked from home too, and the two meter distance rule was stuck to rigidly, "even when there was flip flopping about whether you could go 1.5 meters or two meters apart," stresses Ambler.
Much of the work was about being sensible, but also taking onboard suggestions from the crew as work progressed. "The camera team, for example, decided to take responsibility for their own kit and didn't allow anyone else to touch it, using more trolleys to move kit around," says Elliot.
Inevitably, this all had an impact on cost too - Implementing protocols, hiring extra space, and even in travel, with some encouraged to use private cars, rather than public transport.
"Yes, there were major cost increases," concedes Ambler. "But at the same time the BBC is not a money tree, so you have to cut your cloth to what you do. There wasn't the money to suddenly go to a larger studio to film with 12 people. So, we had to re-jig our format and editorial, and cut, re-assign or expand roles to get it over the line.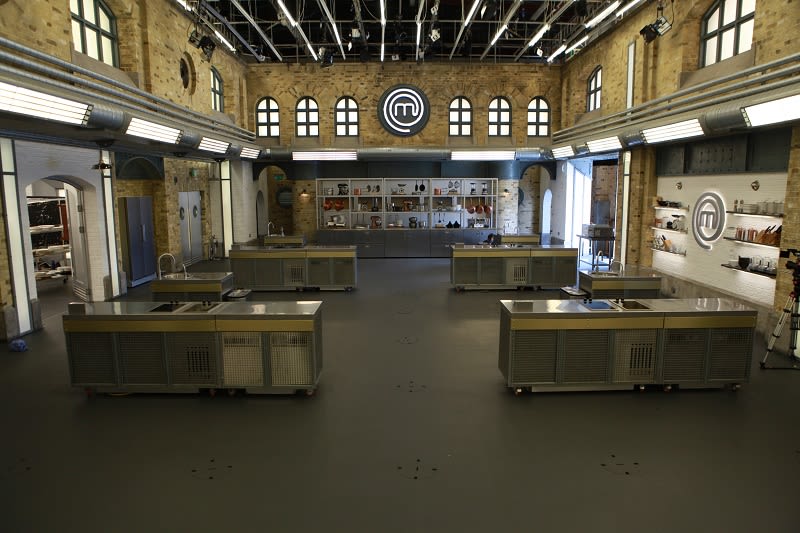 Credit: Endemol Shine/BBC
"It's not been easy and has put a huge strain on the team and our resources, but the BBC has been very supportive throughout, and we managed to finish filming at the end of August."
Shine TV are now putting similar protocols and procedures in place for the Amateurs version of MasterChef, which is filming at the same studios from the middle of September to Christmas time 2020.
"We've learned a great deal from the Professionals series. One of the big things is we need a longer filming schedule," admits Ambler. "Winter will also throw up some more difficulties, but with restaurants opening again, we'd like to do outside challenges again, if possible. Normally we'd have eight in the Amateurs series, but we'll probably look to do two.
"As long as everyone sticks to the rules and maintains zones, we have a fighting chance of keeping the programme on air."
This is an extract from our Special Report called Covid-19 Production: Impact and Future-Proofing, which explores the roles and responsibilities of Covid-19 supervisors and their teams on film and TV sets and how the production landscape has been transformed by the virus.
Click here to view the ful report
Top production tips in Covid times...
Clare Elliot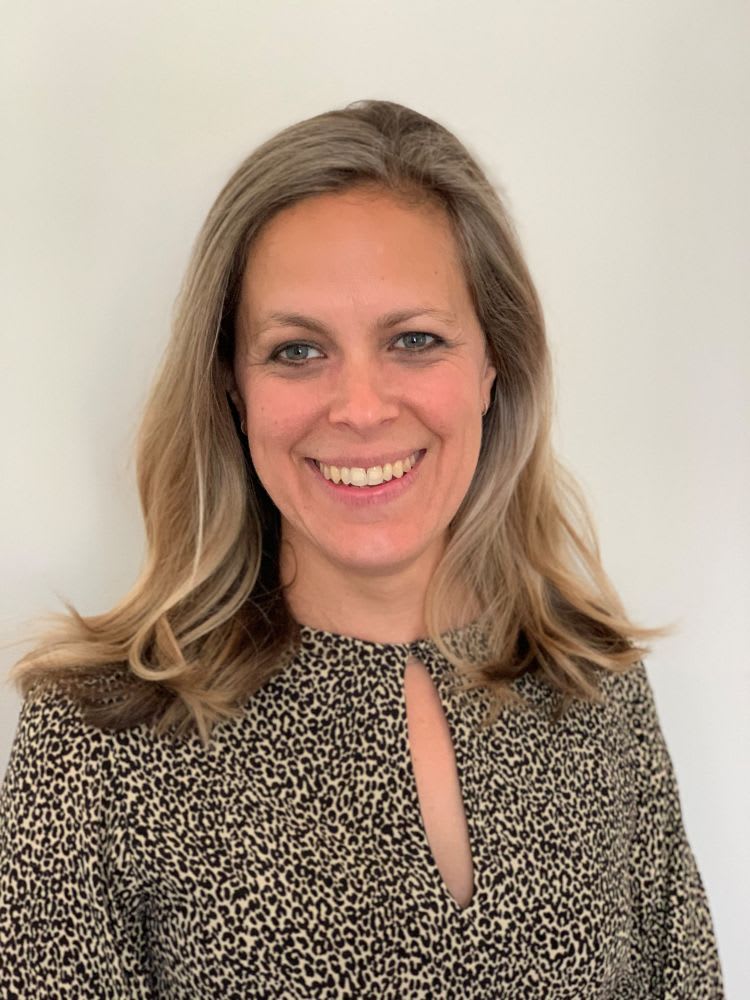 Read a lot of useful guidelines and guidance before hand
Speak to other production teams
Do training
David Ambler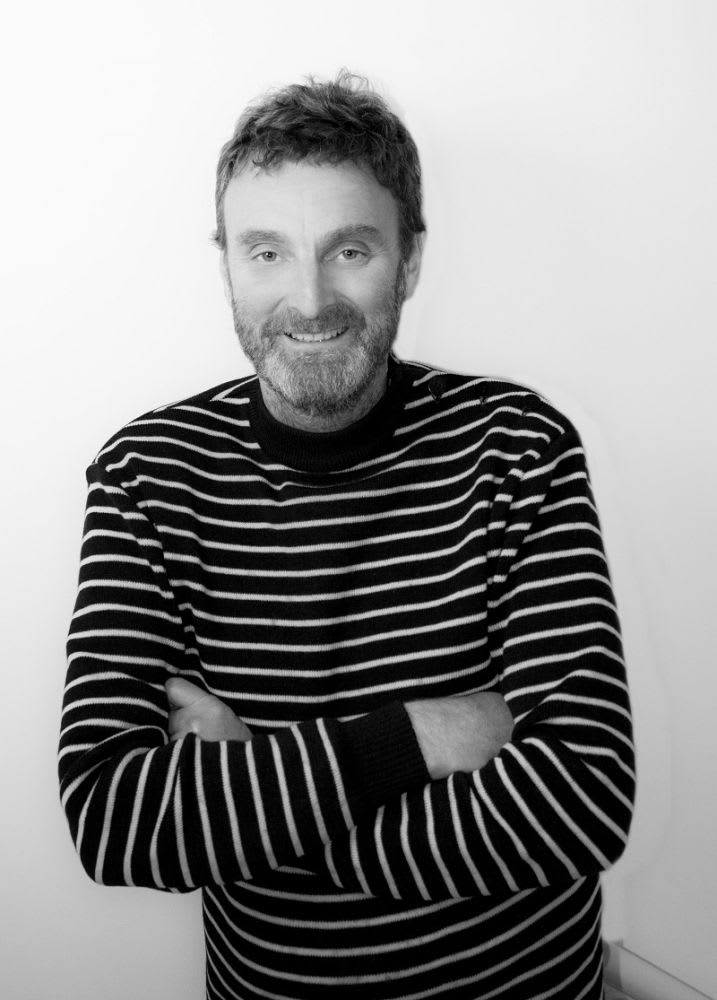 Share best practice – we spoke to the team behind MasterChef Australia as they managed to continue filming, while we were in lockdown. We're now happy to share what we've done with others.