This report is brought to you in association with UAE-based equipment supplier, Action Filmz...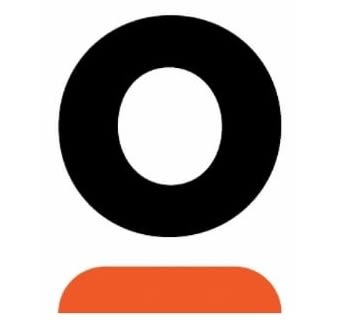 CAMERAS...
Sony and Arri dominate
After the disruption caused by Covid-19 during 2020, the international production business is booming again. And that's great news for equipment rental firms, says Sandro Leone, business development director at UK-based Procam Take 2. "We're working flat out," he explains. "With delayed productions restarting and streamers increasing their investment in content, demand for our kit is as strong as it's ever been, both in the US and UK. The new norm is a conveyor belt of production that doesn't appear to have any seasonal slowdown."
Leone, whose company works with the likes of StudioCanal, Apple TV, Netflix, Amazon Studios and the BBC, says the two top camera choices for high-end film-makers right now are the Sony Venice and Arri's Alexa Mini LF: "Arri used to dominate this space, but the Sony Venice has emerged as a genuine alternative. We're seeing almost a 50-50 split between the two cameras, with the final decision often coming down to the operator's personal preference."
Danny Howarth, sales and operations manager at ITV-owned ProVision, reports a similar strong recovery – with a significant pick up from around March 2021 onwards. ITV Studios production account for a lot of ProVision's business, but the company also has a strong roster of third party clients including Mammoth Screen and Tiger Aspect.
ProVision also serviced Embankment Films' Emily, a sumptuous feature film about Emily Bronte. Howarth says: "To help with our investment plans, I recently conducted an analysis of 25 productions to see which cameras they are using. The Alexa Mini came out on top followed by the Sony Venice. The Alexa Mini LF was third but it's growing in appeal and will be in strong demand later this year. One factor that definitely plays into camera choice is the delivery specifications set by the streamers."
While the Mini LF is where ProVision is likely to target its kit buying, Howarth stresses that there are also lower costs alternatives to the Venice and Arri cameras. "We have two Canon C500 Mark II cameras out in the Caribbean shooting a feature film right now. If you're looking for a genuinely good camera at a cheaper price point, it's a viable alternative."
Venice gives Alexa food for thought
Among film-makers in the Venice camp are cinematographer Adriano Goldman, who shot season four of The Crown in 4K, pairing Sony Venice cameras with Zeiss Super Speeds for a crisper, more modern look than in earlier series (S4 brings The Crown up to the 1980s). Other Venice advocates include DoP Rob Hardy, who selected the camera for Devs, a 4K series from Alex Garland for FX Networks. Having shot the series on location in San Francisco and in studio, his assessment is that "You're getting everything you want and need in terms of image quality, detail, balance between the shadows and the highlights."
Hardy calls shooting in low light on the Venice "a revelation. We got some really beautiful aerials of San Francisco at night, in such detail." He was also particularly impressed with the HDR grade: "We could push and push the image and it would never break."
Equally persuasive, however, are Alexa Mini LF fans like Julien Hirsch, a Cesar Award winning cinematographer who used the Arri camera and Signature Prime lenses for French feature film Drift Away, shot during winter 2020. "We did a day of testing (with the Mini LF) in Normandy, especially on the sea because a portion of the film takes place on a sailboat. Director Xavier Beauvois saw what this camera was like in different light atmospheres, with many shades of grey, green, and blue. He liked the image offered by the Mini LF a lot."
In addition to its excellent colour separation and sharp wide shots, Hirsch notes that the Alexa Mini LF helped in confined settings. "Two main sets were very cramped. However, the large sensor of the Mini LF allowed me to do wide shots without going below 29 mm."
For a recent Pepsi commercial cinematographer Corrado Serri also opted for the Alexa Mini LF/Signature Prime combination. "Pandemic travel limitations led us to shoot the film in Dubai," says Serri. "I felt the large format would help bring the concept to life, giving us the extra resolution needed for the composite and set extension CGI needed in some shots."
Action!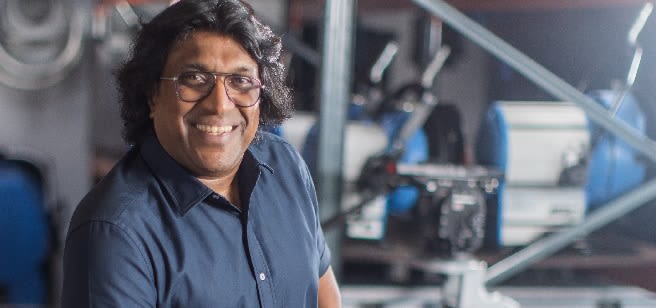 Crispin Dominic, CEO of UAE-based equipment supplier Action Filmz, has been servicing high-end production around Dubai and Abu Dhabi for the last 16 years. Like Procam Take 2 and Provision, he has seen a dramatic upturn in business as producers bounce back from Covid-19: "Our firm is a one-stop shop, providing a full range of equipment and studios," he says, "We're seeing a lot of work coming through because of backlog caused by the pandemic."
Dominic has a full range of cameras for hire, and keeps in regular contact with counterparts in the UK and US. "We know the Sony Venice is growing in popularity, and we have two," he says. "But, right now, our experience is that producers in this region see the Alexa Mini LF as the go to camera because it has proven itself in studio and on location. A lot of jobs here have to contend with extreme heat and sand, and the Alexa Mini LF handles that well. Producers also know that the Arri system comes with a really strong lens solution."
While the Venice and the Alexa Mini LF slug it out for prestige projects, Dominic stresses that it is important for suppliers like Action Filmz to have a range of options "because every job is different. The Arri Amira, for example, is still popular because it is robust and versatile. The Canon C300 Mk3 and Sony FX9 cameras are also popular with producers that don't have the budget for a full cinema crew or for those who shooting corporate films and television. People who rent these cameras are often going into challenging situations and need a camera that is reliable and tough. These cameras offer so much flexibility in the frame size and recording formats that they are able to cover such a wide variety of shooting types. True workhorses."
Click on the image below for a full Q&A with Abdul Qadir, Rentals Manager, and Srinivas Kusuma, head of camera department/focus puller/camera operator at Action FIlmz, talking about their services and providing equipment for Mission: Impossible 7...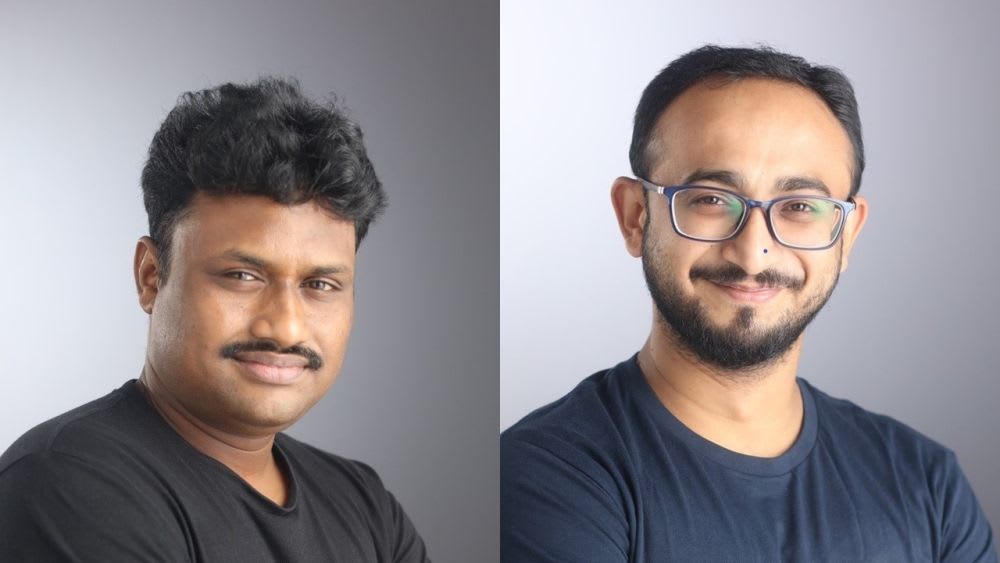 Srinivas Kusuma and Abdul Qadir, Action Filmz
Red alert
While Red may not be the top performer at equipment rental houses, there's no question the Red Ranger camera system, available with three sensor options (Monstro 8K, Helium 8K and Gemini 5K), has its fans. Working with the Red Ranger Helium and Leica Summilux-C lenses, Erik Messerschmidt has just won the Oscar for Best Cinematography on the beautifully-crafted black and white feature film Mank. Elsewhere, Netflix's surprise scripted hit The Queen's Gambit, was shot by Steven Meizler on the Red Ranger with Zeiss Supreme lenses.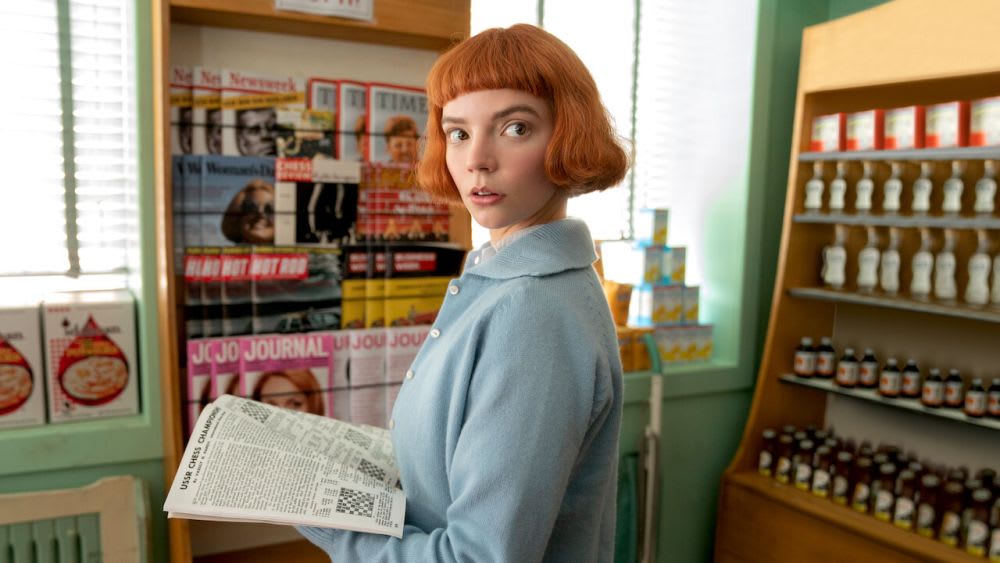 The Queen's Gambit. Credit: Netflix
Specific use cases where Red is proving popular include natural history titles such as Disney+'s Inside Secrets Of The Whales. Above water, DoP Hayes Baxley mainly relied on the Red Helium 8K S35, combined with a Canon CINE-SERVO 50-1000mm and mounted on a Gyro-Stabilized System (GSS). Below water, he used the Red DSMC2 camera body with a range of Red sensors including Gemini. A massive advantage, he says, was having dual ISO. "We're often shooting in dark murky water and the dual ISO is a gamechanger for filming in low light conditions."
The rise of the Sony FX9
The Venice vs Alexa Mini LF debate only tells part of the story in terms of current camera trends. In terms of TV industry workhorses, the Sony FS7 and Canon C300 Mk II continue to be solid choices for multi-camera and series shoots. The big story, however, is the emergence of the Sony FX9 as the phased replacement to the Sony FS7. "The FS7 is still a very reliable camera for factual and entertainment TV producers," says The Kit Room hire manager Robin Deaver, "and it's not going anywhere yet. But the FX9 has generated a lot of excitement."
A typical multi-camera set up might see an FX9 used for the hero shots with the FS7 in support. "The FX9 is a robust all round camera," says Deaver, "It does everything well and I can see it becoming the standard in this sector of the market for a while. In fact, it's a popular choice for high-end documentary producers looking to achieve a cinematic feel."
Provision's Howarth diverges slightly from Deaver, saying that he has geared up with Sony FX6 cameras, a cheaper, cut down version of the FX9. "There are certain things the FX6 can't do, but it's smaller and lighter – which matters on a long day's shoot. We see a lot of mix and matching – for example the DoP having an FX9 and their team using FX6s."
Arri brings cinematic qualities to TV
Nevertheless, Deaver touches on an important point, which is that cinematic quality cameras are increasingly used for non-scripted production. Done & Dusted used a combination of Arri Alexa Minis and Amiras on The Weeknd's half-time show at this year's NFL Super Bowl. Director Hamish Hamilton says the end result was "a whole new level of aesthetics." One core component of this production was Amira Live, a solution that enables producers to combine the cinematic quality associated with Arri, with a reliable live broadcast configuration.
Rental firms expect the Venice, Alexa Mini LF and FX9 to rule the roost for a while. But Procam Take 2's Leone says Arri may try to reassert its dominance over Sony at the high end. "I think we're all waiting to see Arri's new Super-35mm Alexa, which should take the fight to Sony."
CAMERA SPECS
Sony Venice full frame 35mm 6K
Sony Venice with a Cooke 65mm Macro Anomorphic/lens. Credit: Procam
VENICE is equipped with a 36 x 24-mm full-frame image sensor designed specifically for high end cinematography. By switching modes, Venice can also support Super35. With Venice, Sony gives users the option to customise their camera by only enabling features as needed. Licenses are available to expand the camera's capabilities, including 4K anamorphic and 6K full-frame. Quoted strengths include good skin tones and the ability to comfortably at higher frame rates.
ARRI ALEXA MINI LF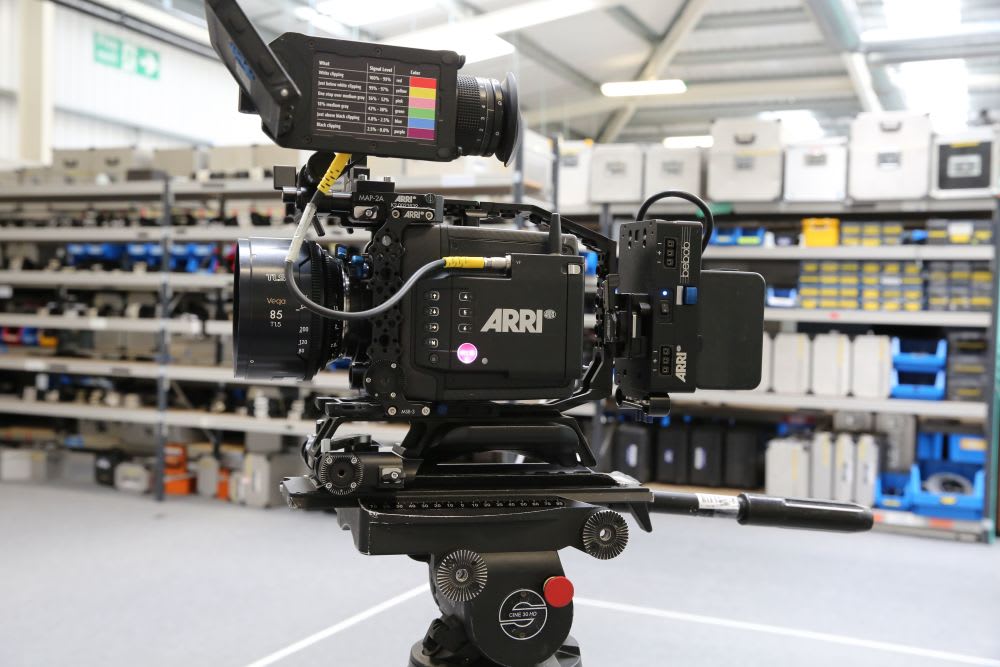 Arri Alexa Mini LF with a TLS Vega 85mm lens. Credit: Procam Take 2
Combining the compact size and low weight of the popular ALEXA Mini with the large format ALEXA LF Sensor, Alexa Mini LF brings new creative possibilities to ARRI's camera system. Robust and reliable, the Mini LF provides exceptional image quality for LF capture. The Mini LF is lighter than the Venice and is a popular upgrade among DoPs familiar with Alexa Mini. Key features include immersive LF look, low noise, high dynamic range, natural skin tones, easy colour correction.
CANON EOS C300 MK III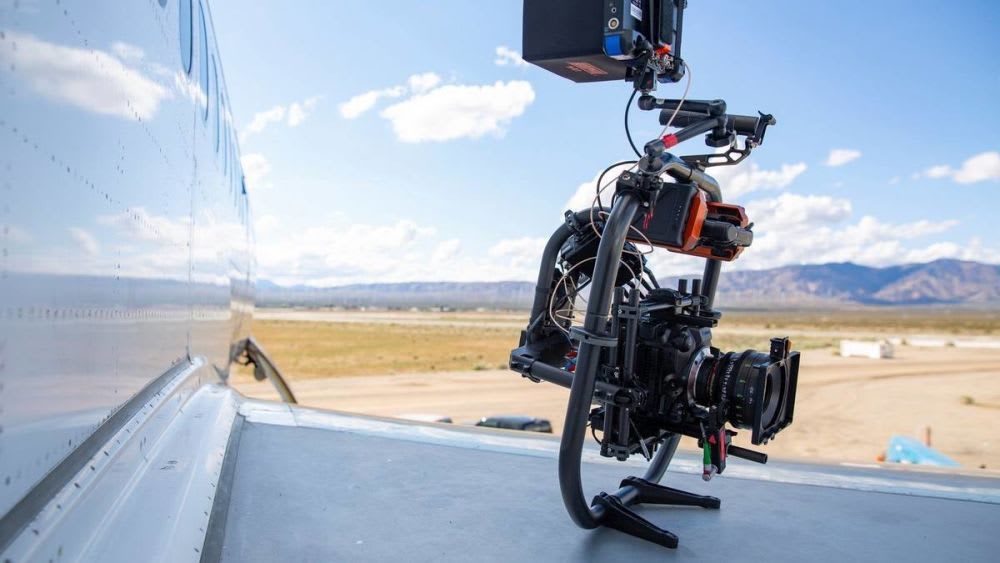 Credit: Canon
Canon C300 Mark III features a Super 35mm Dual Gain Output sensor with up to 16 stops of high dynamic range capability for superior HDR recording and low noise. The EF lens mount offers compatibility with a wide range of Canon lenses. The Dual Gain Output sensor allows the camera to capture images with wider dynamic range and lower noise, making it ideal for HDR output. Very good low-light performance.
ARRI AMIRA PREMIUM 4K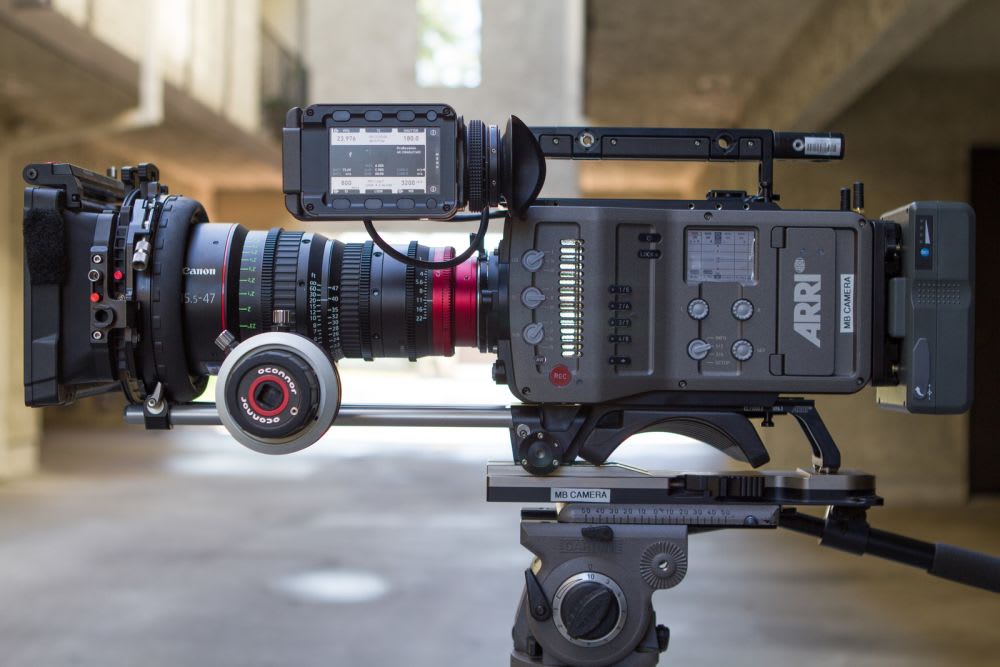 Credit: Arri
The ARRI Amira 4K is a versatile documentary-style camera that combines exceptional image quality and affordable CFast 2.0 media and ProRes workflows. The doc-style ergonomic design is optimised for single-operator use and extended shoulder-mounted operation. Ready to shoot straight out of the bag, it is hardy and multipurpose.
SONY PXW-FS7 MK I & II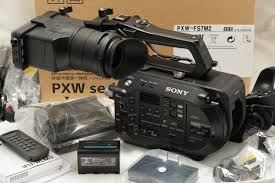 Mark II. Credit: Kitplus
The Sony FS7 is a versatile camera with continuous Super Slow Motion capabilities and α Mount lens system compatible with wide variety of E-Mount and A-Mount lenses. It has low power consumption and an ergonomic grip design for easy handling and operability. The FS7 supports internal recording at 4K resolution as well as a wide range of frame rates. The Mark II upgrade features a lockable lens mount and Electronic Auto Variable ND Filter. This makes it possible for the operator to move easily between changing lighting conditions.
SONY PXW-FX9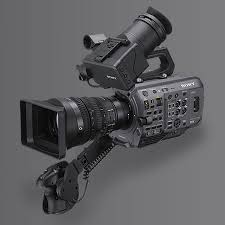 Credit: Sony
The Sony PXW-FX9 is the successor to the popular PXW-FS7 and introduces various upgrades. These include a Full Frame 6K dual native ISO sensor, Venice colour science, upgraded auto-focus capabilities, built in genlock and timecode. Fans of the camera cites the following as key features: high sensitivity, low noise, more than 15 stops of latitude, dual base ISO that allows for filming in all light, and shallow depth of field. There is also a popular low-cost alternative, the FX6.
RED RANGER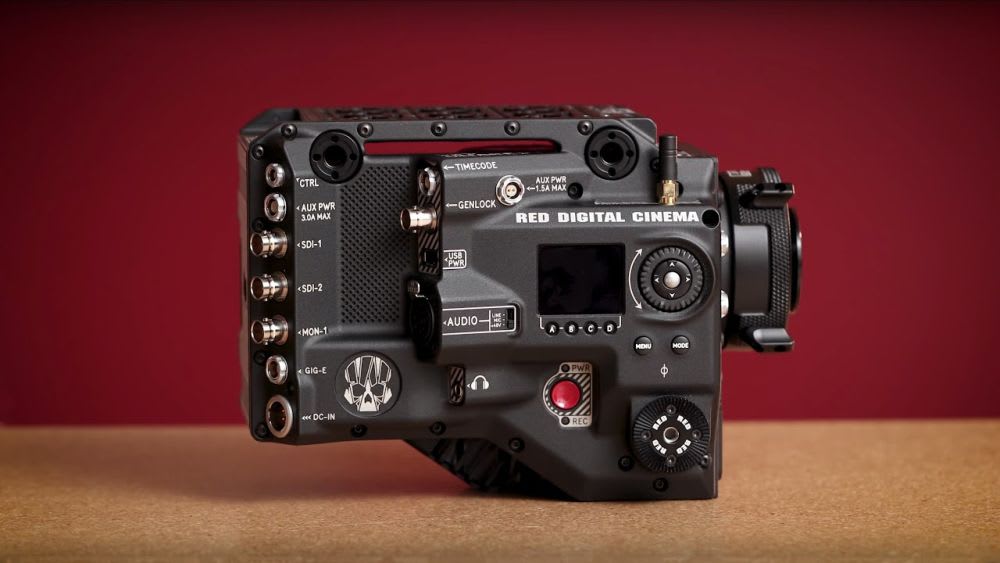 Credit: Red.com
The Red Ranger camera system features a compact, standardised camera body, weighing around 7.5 pounds. It comes with a comprehensive I/O array to satisfy power-hungry studio configurations, and boasts a large fan for quiet, efficient temperature management. Various sensors are compatible with the Red Ranger body including the top of the range Monstro 8K VV, the Helium 8K S35 and the Gemini 5K S35. Also see the DSMC2 camera system.
Sources include equipment supplier Action Filmz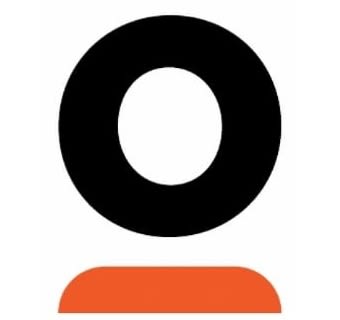 ZOOMING IN ON LENSES...
2021's awards season has seen success for the likes of Zeiss, Arri, Leica, Cooke, Panavision, Sigma and Canon. Between them, these firms provide a huge array of glass for different tasks. But if there is one key challenge they are seeking to address it is how to balance the benefits of large format technology with the need to make individual productions distinctive.
Full frame lenses, combined with full frame cameras and sensors, enable a wider field of view and the ability to shoot in low light. Often, this is exactly what filmmakers want – which explains why large format glass now accounts for two-thirds market share (Source: Fact.MR).
If there's a downside, it is that images can appear too crisp and clinical. As a result, film-makers have been drawn towards vintage lenses that can be made compatible with full frame cameras and sensors. Examples include the Canon K35 (used on productions such as feature film Ammonite), and the Leica R series, rehoused by specialists at Cinescope and TLS.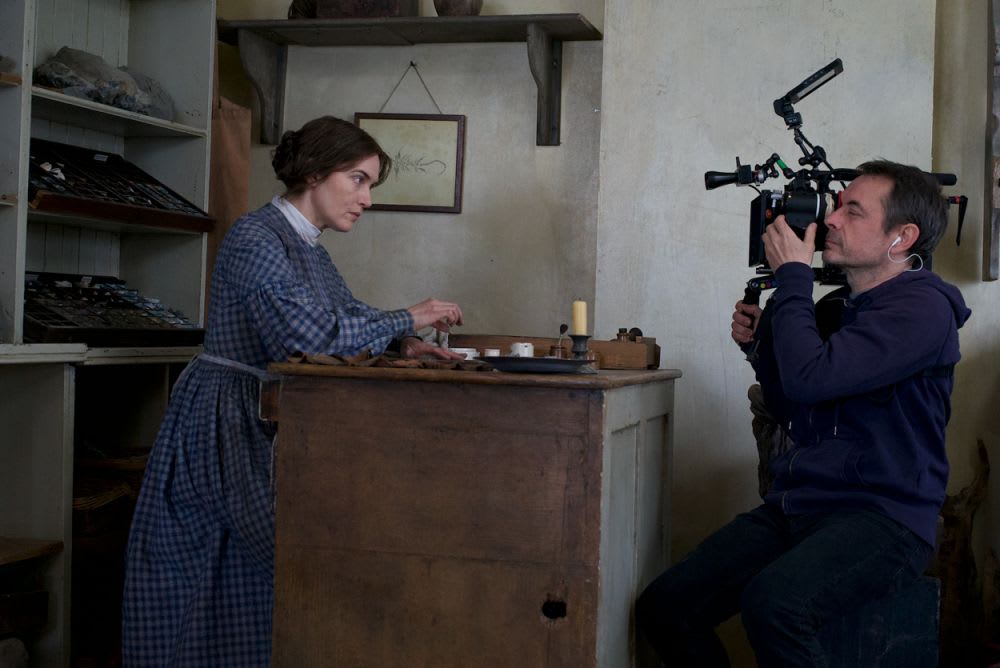 Canon K35 lens used in the film Ammonite
Lenses manufacturers are aware of this issue and have added lenses to bridge the gap. Cooke's Anamorphic/i Full Frame Plus Standard and SF (Special Flare) prime lenses offer "large format production with anamorphic characteristics".
Zeiss Supreme Prime Radiance lenses, meanwhile, enable cinematographers to create consistent and controlled flares while offering all the attributes of a modern cinema lens. For movie My Son, shot in Scotland, film-maker Eric Dumont used a combination of Radiances and his custom "sensual" vintage set.
Arri Signature Primes draw on the company's legacy as a film company to deliver the kind of creative flexibility and organic tones that producers seek, says Art Adams, the company's Cinema Lens Specialist. "When we made these lenses, we reached into our past as a film company to reintroduce retro techniques to soften, diffuse, and creatively distort images."
The pursuit of unique imagery also explains why cinematographers have been so drawn to anamorphic lenses in recent years (as opposed to spherical). With their distinctive flare and bokeh, anamorphic lenses have become increasingly popular in scenarios where film-makers want to heighten dramatic intensity.
Panavision G-Series anamorphics were used, in combination with the Alexa Mini, on the breakout movie hit Promising Young Woman. Disney+ hit series The Mandalorian also turned to an Alexa Mini LF/Panavision combo in order to create the larger than life effect associated with the Star Wars cinematic universe.
Anamorphics do, however, have their limitations – as cinematographer Isaac Vila found on Netflix film Below Zero where a key part of the story takes place in a van. "At first we wanted to shoot the movie with anamorphics. Then we realised that it was not the best option seeing how small the space in the van was. So, we opted for spherical, but in Full Frame format to get a feeling of spaciousness, Cooke S7/i's were perfectly suited to what we needed."
SET REPORTS
KFTV talks to DoP Armin Franzen about using Red Monstro to capture the horrors of war in 8K for Sky series Das Boot. Click on the image below...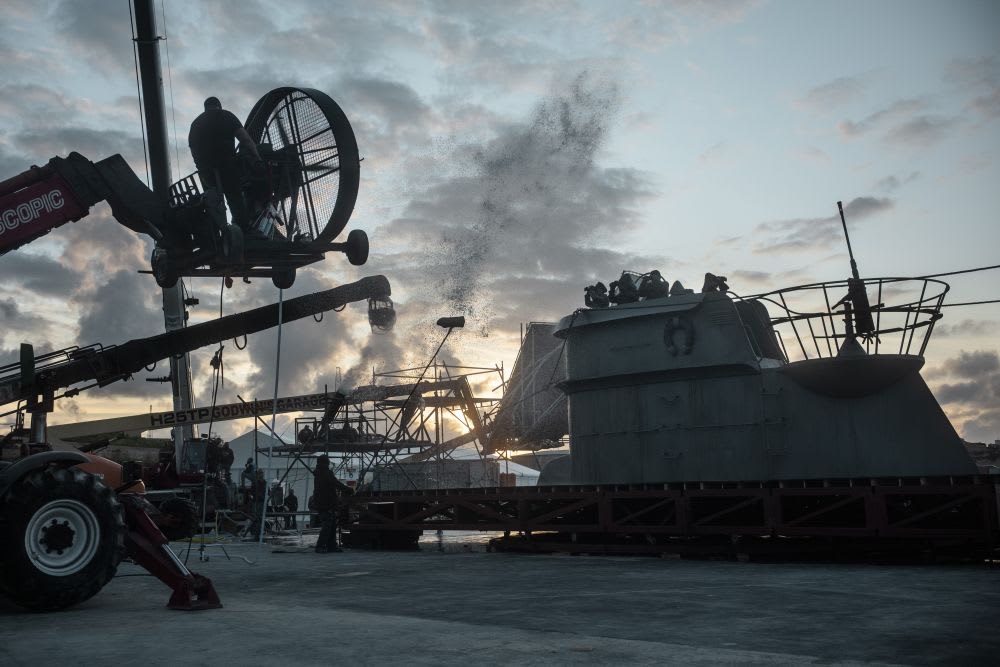 KFTV talks to DoP Will Pugh about putting Sony Venice through its paces in the 'gritty realism' of urban Scotland for BritBox's Crime TV series. Click on the image below...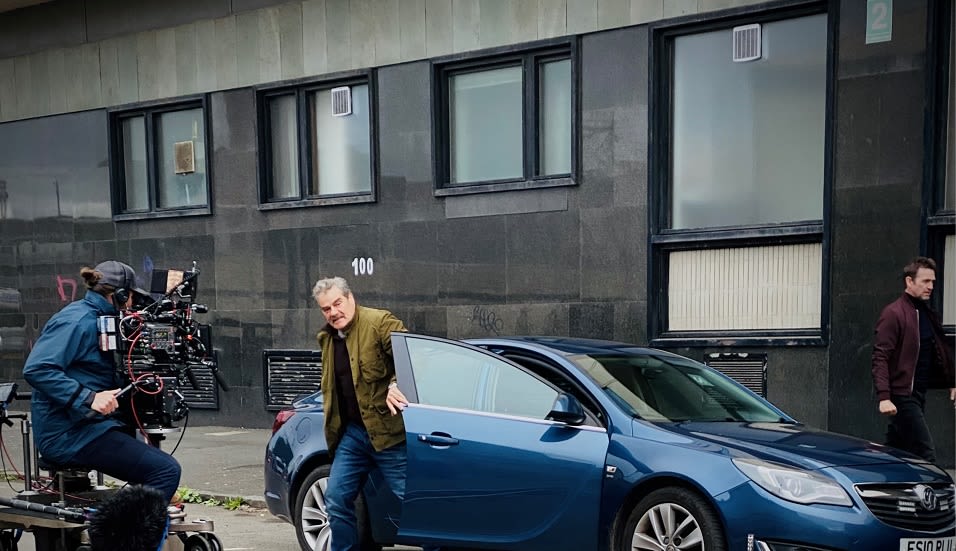 Homepage image: Das Boot via Stephan Rabold/ Bavaria Fiction GmbH/ Sky Deutschland GmbH