KFTV speaks to Baklight CEO, Francisco (Paco) Herrera, about the full-service production outfit based in Mexico – specialising in content creation, production services, and finishing; and reveals the country's lesser-known filming locations, as well as its diverse doubling potential.
Please describe your services at Baklight
As experts in the Tequila landscape and electronic manufacturing industries, we have a deep understanding of the needs and requirements of international productions. With headquarters in Guadalajara, Mexico, our services reach every corner of the country and beyond, delivering world-class content to our clients.

Our three divisions - Tailored Content Creation, Production Services, and Finishing - have made us a one-stop-shop for all your content needs. From initial bidding to scouting, casting, permits, logistics, and specialized services like local crew assembly and equipment rental, we handle it all. Our rental house features top-brand cameras, lenses, lighting, grip, and expendables, and we have the capability to source any specific equipment you may need.

We pride ourselves on our highly skilled, multicultural, and multilingual tech crews, directors, editors, and post-production experts, who bring their expertise and award-winning experience to every project. Our Postproduction division has evolved with the times, offering remote video village and shoot infrastructure, camera to cloud solutions, and an experienced editorial crew to support your project from start to finish.

What specialist equipment and/or skillset distinguish you from competition?
Our company differentiates itself from the competition by having a multicultural team with a wide range of experience in various types of content, including advertising, music videos, short films, feature films, documentaries, animation, social content, and photo shoots. Our soft skills, such as multilingual crews and deep connections with the Mexican industry, enable us to take a project from idea to reality by managing every aspect required, from pre-production to post-production.

Additionally, we have developed and perfected remote shoot workflows, which allow for remote scouting, casting, and real-time monitoring of live sets. Our expertise and infrastructure, including our rental division Baklight Rentals, allows us to provide the latest grip, lighting, and camera equipment from leading brands.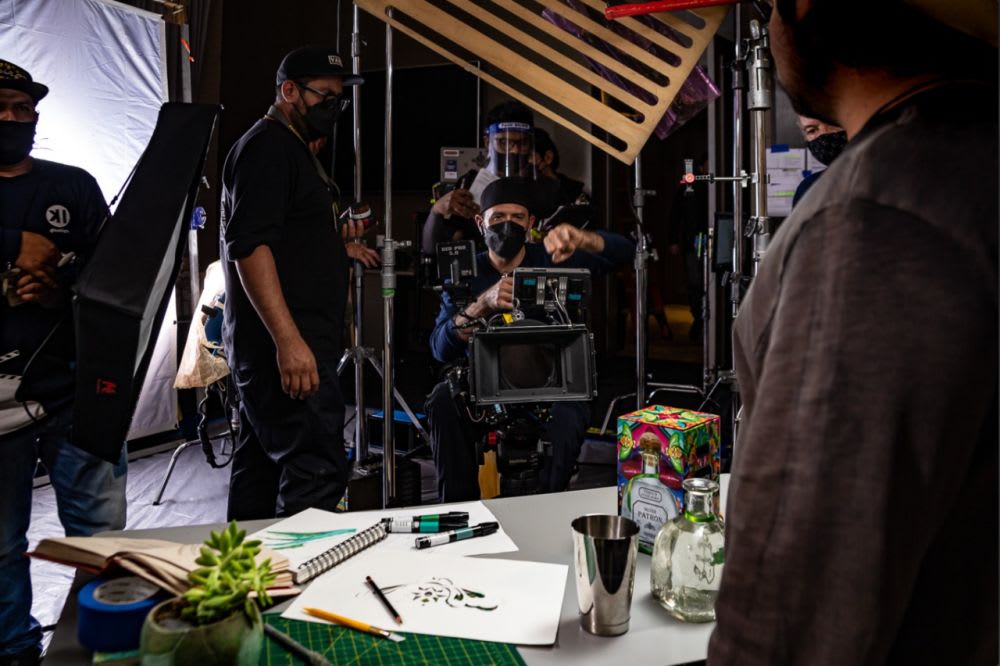 What production experience does your team have?
Our team has a wealth of production experience, with roots in the industry dating back to 1995 and senior crew members with over 20 years of experience. This breadth of experience allows us to bring a unique blend of expertise and fresh perspective to every project we take on. Throughout the years, we have worked on a wide range of projects, from small ENG-style shoots to large-scale advertising projects, indie and studio feature films, festival circuit documentaries, and OTT content for top streaming platforms such as Netflix, Apple TV, and Amazon.

Our team has experience in every aspect of production, from renting out single pieces of equipment to fully outfitting all light, grip, and camera needs. We can also assemble local crews and take on head of department roles such as DoP, Production Designer, and local production Coordinator. Our ability to provide a complete range of services and meet the unique needs of each project sets us apart and makes us the ideal partner for international projects shot in Mexico.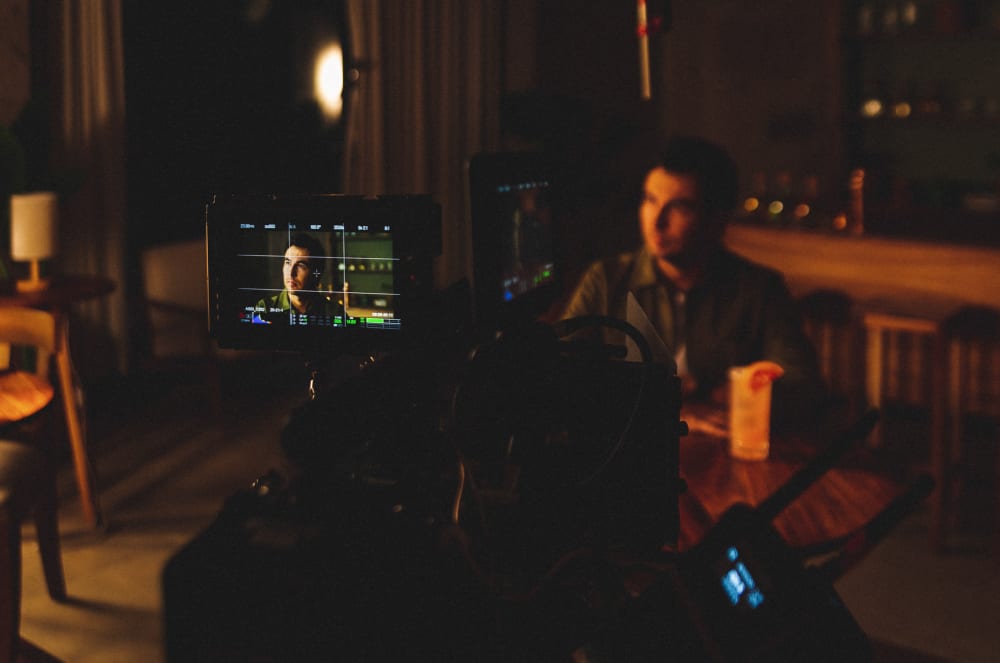 What is appealing about filming in Mexico, and is there doubling potential in certain regions?
Mexico is a dynamic and versatile location that offers film production companies a wide range of benefits, including: Diverse locations: Mexico is home to a diverse range of locations, from the vibrant and bustling cityscapes of Mexico City and Guadalajara, to the stunning natural beauty of the country's beaches, deserts, and mountains. Whether you're looking for a contemporary urban setting or a breathtaking natural landscape, Mexico has something to offer. Experienced film industry: Mexico has a thriving film and photography industry, with a wealth of talented professionals who can support all aspects of your production. From casting actors to providing equipment and technical support, you'll be able to find the help you need to make your project a success.
Affordability: Compared to other major film production hubs, Mexico is relatively inexpensive, making it an attractive option for budget-conscious filmmakers and photographers. With its low costs, you'll be able to invest more of your budget in the creative aspects of your project. Accessibility: Mexico is easily accessible from major cities and airports, and has a well-developed infrastructure, making it easy for film crews to move around and access the locations they need. Government incentives: The Mexican government offers a range of incentives and support for film and photography projects, including tax breaks and subsidies, making it easier for filmmakers and photographers to bring their projects to life. Cultural richness: Mexico is a country with a rich cultural heritage and a vibrant arts scene, which makes it an ideal location for projects that aim to capture a unique sense of place.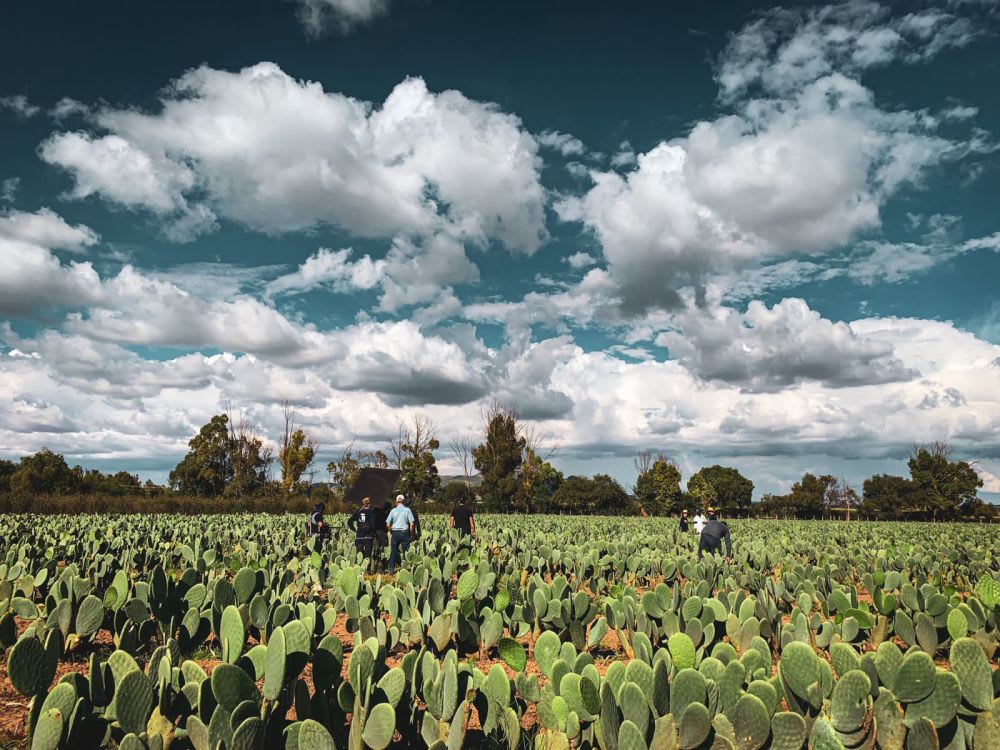 Jalisco
Jalisco, located in western Mexico, is a popular destination for film, commercial, and photo shoots due to its diverse and unique landscapes, rich cultural heritage, and thriving film industry. Some of the main qualities of Jalisco for film, commercial, and photo shoots include: Cultural Heritage: Jalisco is home to some of Mexico's most important cultural landmarks, including the historic city of Guadalajara, the birthplace of mariachi music, and the colonial-era town of Tequila, where the famous spirit is produced. The state is also home to a number of indigenous communities, who maintain their traditional ways of life and customs. Natural Beauty: Jalisco is known for its stunning natural landscapes, including the Sierra Madre mountain range, which provides a breathtaking backdrop for outdoor activities like hiking and horseback riding. The state is also home to a number of picturesque lakes and rivers, as well as several stunning beaches along the Pacific coast.
Jalisco, has a growing infrastructure for supporting large film, commercial, and photography productions. The state is home to a number of production services companies that can provide equipment, casting, and crews for your shoot.
Guadalajara
Guadalajara, the capital city of Jalisco, Mexico, is considered a film hub and is one of the most important film production centres in the country. It is home to a thriving film industry, with a well-established network of production companies, equipment rental companies, and talent agencies. Guadalajara offers a wide range of production resources, including modern studio facilities, a skilled labor force, and a diverse range of locations that can double as various international settings. The city also has a rich cultural heritage and a strong film culture, making it an ideal location for filmmakers looking to capture a unique sense of place in their productions.
In recent years, the film industry in Guadalajara has grown rapidly, driven in part by government incentives and the city's growing reputation as a hub for the creative arts. This has led to an increase in international film productions, as well as the development of new production facilities and services to support the growing demand.
In Guadalajara, the most popular location for video and photography shoots is the historic centre of the city. The historic centre, also known as the Centro Histórico, is a bustling area filled with colonial-style buildings, cobblestone streets, and lively plazas. This area offers a range of photographic and video opportunities, from intimate street scenes to grand architectural landscapes.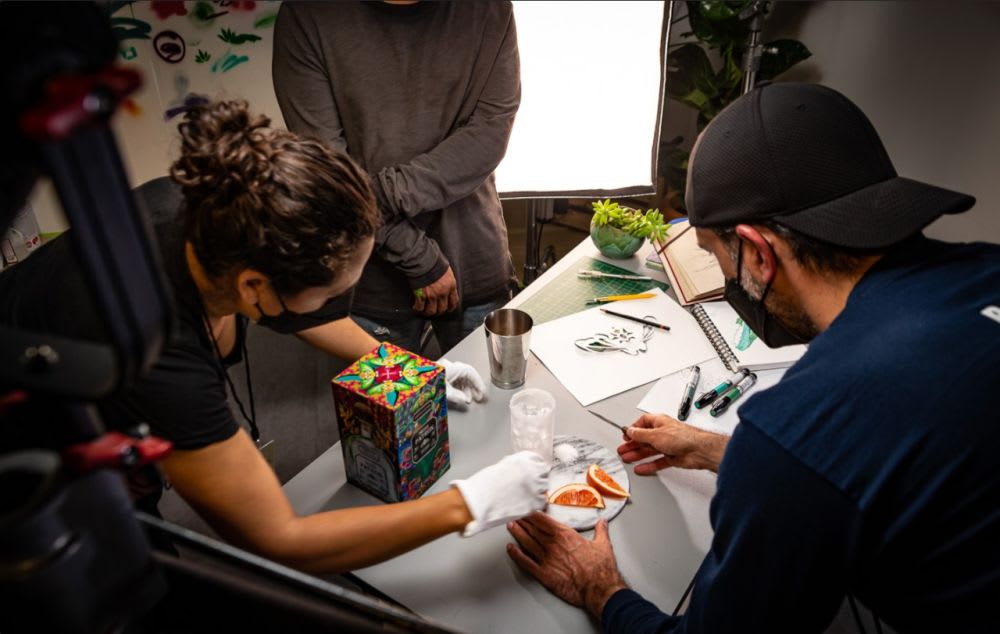 What are some of the untapped filming locations in Mexico? What areas are considered hidden gems by the locals?
Mexico has a vast array of untapped and under-utilised filming locations, ranging from modern cities to remote natural landscapes. Some of these hidden gems include:
The Copper Canyon: A group of six canyons in the Sierra Madre Occidental, with rugged, untouched beauty that makes for a unique and breathtaking filming location.
The Yucatan Peninsula: A peninsula that's home to a variety of landscapes, including jungles, cenotes (sinkholes filled with crystal clear water), and ancient ruins like Chichen Itza.
San Miguel de Allende: A colonial city with well-preserved architecture, narrow cobblestone streets, and vibrant cultural life, it's often considered one of the most beautiful cities in Mexico.
The Gulf of California: Known for its stunning marine life and diverse landscapes, this region offers a variety of filming opportunities, from underwater scenes to deserts and mountainous terrain.
The Baja California Peninsula: A desert peninsula with rugged coastline, secluded beaches, and unique rock formations that could provide a distinctive look for any film production.
Please comment on Mexico's incentives and rebate
Mexico offers several incentives and rebates to film and TV production companies to encourage the growth of the country's audiovisual industry. These incentives include: Tax Incentives: Film and TV production companies can take advantage of Mexico's tax incentives, which include deductions for salaries paid to Mexican actors, technicians, and crew members. Additionally, companies can write off costs for equipment, sets, and other production-related expenses. Film Fund: Mexico has a film fund, known as the FiIDECINE, which provides financial support for Mexican film and TV productions. Companies can apply for grants, loans, and other forms of support from the Fidecine. Location Rebates: Mexico also offers rebates for filming in certain locations, such as the state of Baja California, which provides a 20% rebate on all production costs.

These incentives and rebates are designed to make Mexico an attractive destination for film and TV production companies, and they have helped to establish the country as a competitive player in the global audiovisual industry.
What international projects have you worked on recently, and what is lined up for 2023?
On the last 2 years we have collaborated on:
Tequila Patrón campaign with Checo Perez "Driven by passion"
AMEX "Business Class" campaign (section shot in Mexico)
COMPLEX & Tequila Patrón Collab with Hit Boy "Mix & Master Campaign"
Amazon Prime Bug Out (Aerial shots in Mexico)
"How to" for Fiesta Americana in Puerto Vallarta
Four Seasons Mismaloya, Summit Films
Puerto Vallarta Open
Molex Corporate video content
Bosch Corporate Video Content
Paige Electric Corporate Video Content
St Clair Corporate Video Content
Tequila Patrón – Senkoe Mexican Heritage Tin campaign
There are just of the few recent international projects. For 2023 we are consolidating our remote shoot collaboration system, doing remote video village shoots, as well as camera to cloud.