What specialisms and features distinguish you from local competition?
We have the distinction of being a public institution while being incorporated as a commercial company. This gives us the advantages and disadvantages of the public and private sector. EC can also boast having produced, co-produced and serviced the largest number of films in Latin American film history. This gives us a solid base in the world of production and allows us to maintain an important network with industry players, in particular producers and intellectual property rights holders.
Our eight studios of 1,400 sq m are the largest in Latin America. Technically, this is important, because the creative film crews can take advantage of the length and possibilities offered by the stages to achieve their shots. In addition to the eight (1,400 m2) soundstages, we have one (1,000 m2) stage. As well as production offices and warehouses, editing suites, sound design and ADR stages, colour grading, music recording stage, THX 5.1, 7.1 and Atmos sound mixing, finishing and deliveries and film laboratory services.
The location of the studios is also well-situated in Mexico city, being 30 minutes from the airport, 20 minutes from the city downtown. We are located south of the city in a tourist area.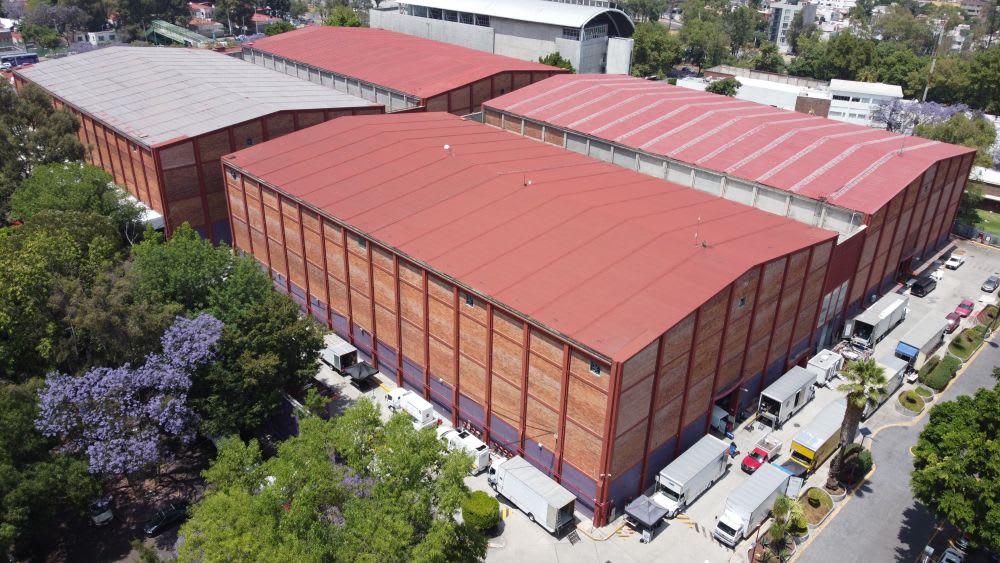 Having been established for over 70 years, what are some of EC's milestones?
In 2014, the experience with 007: Specter at the Studios was a milestone in the international film industry in Mexico in contemporary times by hosting a Hollywood super production in our territory.
In 2017, an airplane set was built in the studios being the only one in the country with a real fuselage adapted to the needs of any film production. Films such as Bardo, among others, have been shot there.
Why would filmmakers choose to take their productions to Mexico?
With its pre-Hispanic, colonial past and modern history, Mexico enjoys an exceptional culture and artistic heritage. Its geographical location and its vast territory provide extremely rich and varied landscapes which offer many options for productions.
With more than 11,000 km of coastline opening onto the Pacific and Atlantic ocean as well as the Caribbean Sea, Mexico has a variety of beaches that are among the most beautiful in the world.
Durango, San Luis Potosí or Baja California you can find very scenic and different deserts; In the states of Chiapas, Oaxaca, Yucatan and Quintana Roo there is a rich fauna and flora with tropical forests, cenotes (geological forms in low-altitude regions) or even mangroves. In Mexico City, Guadalajara, Puebla, Monterrey there are many options for filming modern Mexico but also the possibility of imitating other foreign cities.
To its very attractive visual assets is added a solid Mexican film culture which is based on its pool of artists, technicians and specialised suppliers as well as on a robust country infrastructure which makes it a leading film destination in the americas.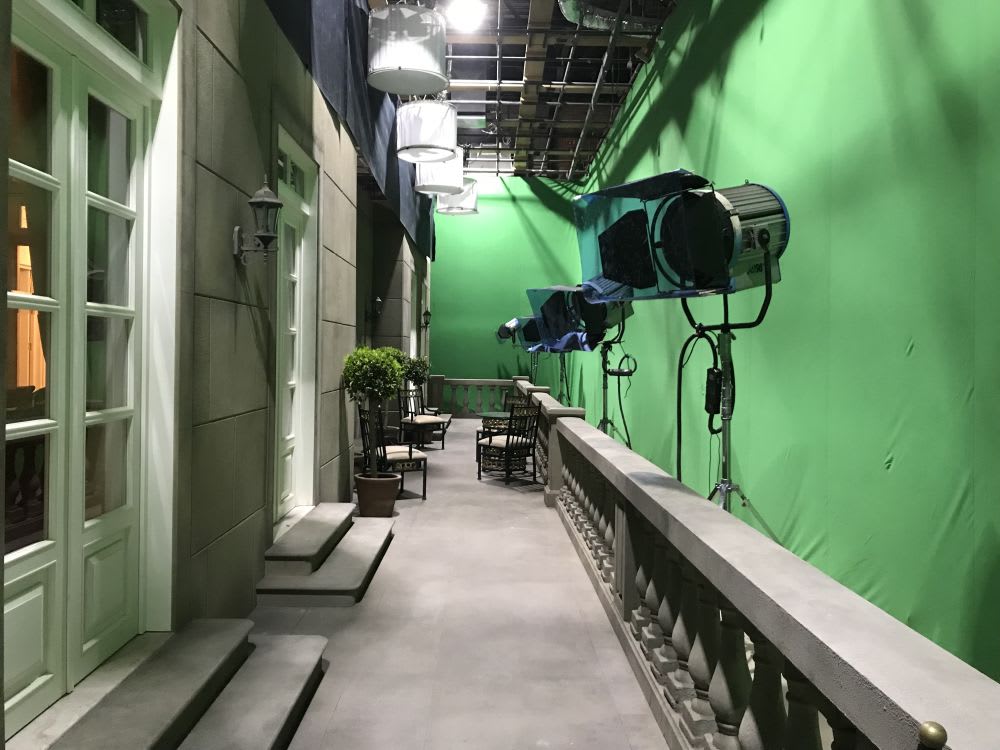 Does Mexico have the potential to double for other locations?
Mexico City and cities like Guadalajara, Puebla, and Monterey are also options for representing places or neighbourhoods in other cities around the world. An example would be the financial district of La Défense in Paris, which could partly be shot in Mexico city in the corporate district of Santafé. The Polanco district can also work very well for turning streets of bourgeois cities in California, as well as restaurants, luxury shops or malls.
What have clients said about their filming experience with you?
In general, our clients enjoy working on their projects in our studios. There is also a strong attachment from the film community to EC. The security inside the studios is also a guarantee for the productions.
Furthermore, our services remain accessible for our customers, we have competitive pricing and they greatly appreciate the skills and talent of our technical and creative teams. They have known each other for a long time and are used to working together; this is an asset for the final quality of the films and the satisfaction of our customers.