KFTV hosted its Covid production webinar yesterday (October 1) with leading industry figures currently working on film and TV productions discussing how to handle things like testing, insurance and travel issues.
The lively and informative debate, hosted by Chris Evans, Locations Editor for KFTV and World of Locations, came off the back of our comprehensive, special report Covid-19: Production Impact and Future-Proofing Report.
The Zoom webinar proved extremely useful and enlightening for the audience in attendance and is now available to watch in full below….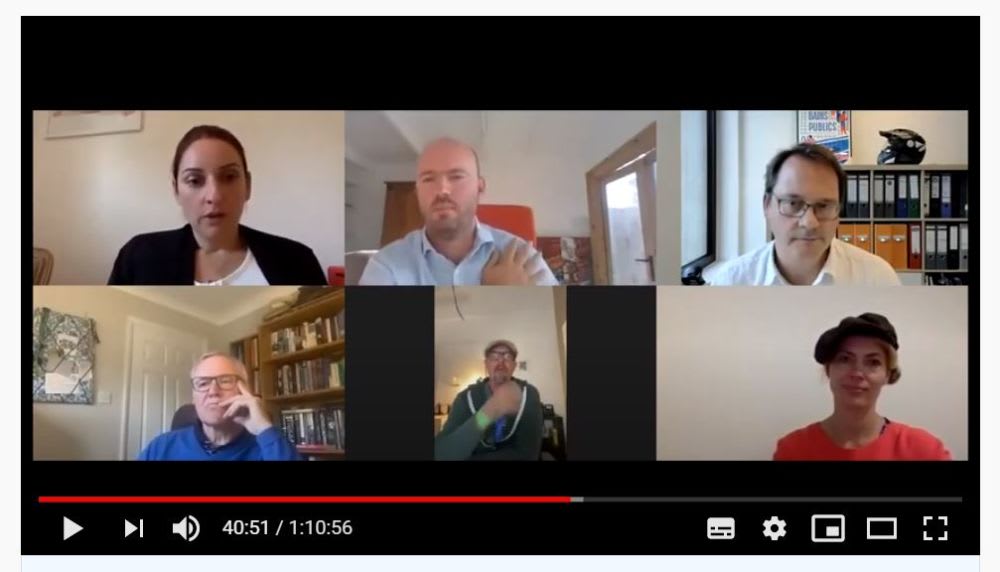 In a wide-ranging production chat, the panellists covered issues like…
The role and responsibilities of Covid supervisors
"It's still a point of contention about the training for Covid supervisors, what the role should be, what power and responsibilties they should have. Plus, the expectation levels of some productions can be an issue. For example, some might expect the Covid supervisor to write all the protocols and do the whole strategy and find they're not equipped to do that or hire someone experienced to just hand out the sanitisers. There needs to be a level of consensus across the industry about what the role should be."
Paul Greeves, Managing Director, First Option Safety Consultants
"It's not a role that you just tick a box, everyone has to be involved in managing Covid"
Georgette Turner, Covid UPM, Amazon's Hanna series and Apple's Ray James
Protocols
"You need to get everyone on board. If the production team don't feel a part of the solutions, it's never going to work. It's fairly simple, always try to socially distance and allocate spaces around the floor for each department, so they know where to go. But people are getting scared because the number of cases is rising and track and tracing is kicking in around public spaces."
Maja Wlodarczyk, Covid supervisor, Sky's series Code 404
Corporate supervisor vs H&S advisor
"In essence there's not much difference. But H&S advisors have a more broader set of skills and knowledge. The difficulty is when Covid supervisors are being asked to also check riggings and elevated platforms."
Paul Greeves
Insurance cover
"Some people say we (Covid supervisors/UPMs) should have our own insurance, but then you'd negate the insurance of the production and the onus would be on you"
Georgette Turner
"Often productions like to have us add them as an additional insured to our policy. So they get covered under the H&S cover as a production. But our underwriters have refused to do that for a bigger project.
Paul Greeves
Adding more production members
"We're in prep on Ozark, heading for a 9 Nov shoot start date, and we're adding people on a daily basis to our production. It's a fine line between safety and production."
Wesley Hagan, LMGI, Location Manager, Netflix's Ozark
Studios vs exteriors
"In studios, you need to keep people alert and remind them about protocols more because they feel safer on stage. When you're out in the open, you can designate areas easier."
Georgette Turner
Testing
"Testing 3 or 4 times a week for those in group A (actors, director, camera operators etc) is time consuming."
Wes Hagan
"We had the case of a production where someone was tested positive, but a few days later everyone was negative. This causes confusion, and adds cost and time to productions."
Noel Magis, Managing Director, Screen Brussels Fund
Testing is central to production, it's the only way you can get around close contact. Essentially the only currently available reliable tests for screening (although not full proof) are the DNA led RNA detector tests (PCR or lamp tests), which look for the DNA in the virus.
Paul Greeves