Auckland's Studio West is expanding its film and television production facility — in what will become the city's largest purpose-built soundstage.
Over the past 25 years, the studio has hosted both domestic and international projects and began the expansion works in 2019, until the pandemic halted development for one year. In April 2021, Studio West resumed construction with plans to develop two new sound stages, a multi-story office complex and expanded mill space.
The first phase of construction (Studio 4 and office complex) is set to launch later this year in October. The final stage (Studio 5) is expected to be completed in 2023.
Located in the Glen Eden area of the city and 20 minutes from Auckland CBD & International Airport, the studio is situated on eight acres of land and currently has three sound stages. There's also production and location offices, an art department with offices and prop storage, wardrobe/costume and laundry, make-up, greenroom, workshops for construction, paint and prop-making and 3 acres of backlot space.
The new Studio 4 is 36,500sq ft - set to be the largest of them all - and is equipped with baffled extractor fans, two large doors, sound proofing (40dB min), power source (1000kva), 3 phase 400 volt and single phase 230 volt. Studio 5 will be 27,000 sq ft and the new mill space will be 5,200 sq ft.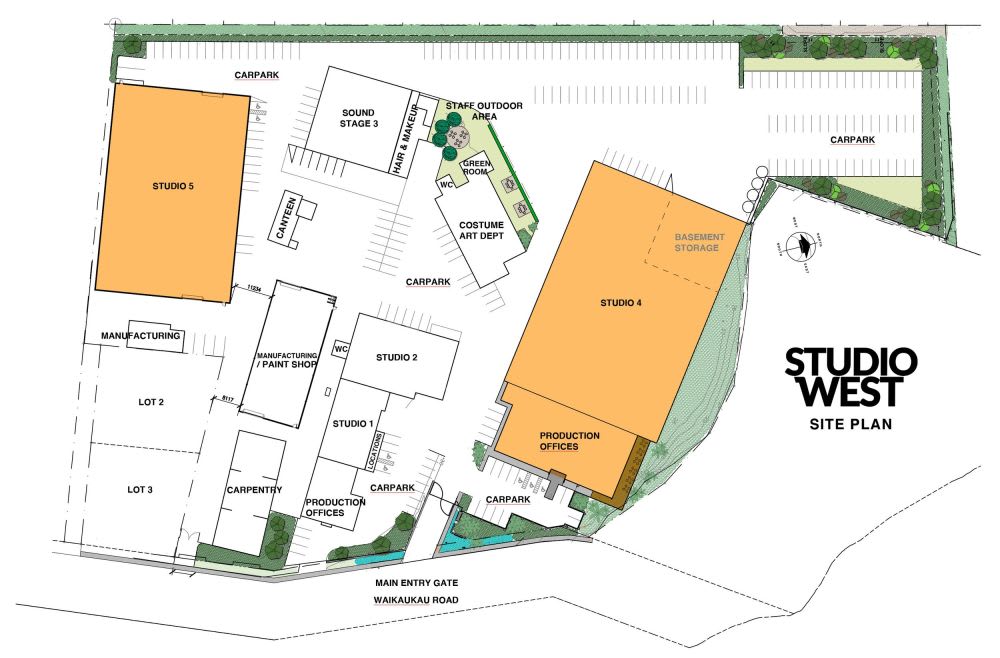 The new 16,100 sq ft, two-storey office complex will be open plan with direct access to soundstages. Amenities include: bathroom and shower facilities, data room and a lunchroom with outdoor dining deck and is suitable for production and location offices, post production, hair and make up, art department, costume plus more.
Studio West has been home to some popular projects in the past including Hasbro's Power Rangers TV series and Warner Bros.' feature length Yogi Bear.
While the expansion gets underway, in late July, Studio West welcomed period action drama The Convert, which stars Guy Pearce and is directed by New Zealand's own Lee Tamahori.