The release of Amazon Studios' The Lord Of The Rings: The Rings Of Power has kept the spotlight on New Zealand, the home of Middle-­earth. According to location manager Kevin Spring, the series is a showreel of New Zealand's stunning locations. "It creates worlds that no other Tolkien adaptations have seen." The series employed 1,250 crew, with 80% of the heads of department from New Zealand, built 87 sets and shot across 38 locations in the North and South Islands. Executive producer Callum Greene had high praise for the country and the accessibility to the variety of different landscapes. "Probably the best location in the world I've ever shot at."
A number of international series are either underway or gearing up for their second or third seasons. Paramount and Apple TV+ series Stonehenge is filming in Wellington and other productions are finalising their plans, alongside strong domestic production. Director Taika Waititi has been working with Jemaine Clement to produce the remake of 1981 classic Time Bandits, with the production based in Wellington and filming around the country.
The capital city is also home to James Cameron's Avatar sequels, with production continuing on the third and fourth instalments of the franchise. New Zealand may look small but Eddie Rubin, executive producer of Amazon Studios feature Don't Make Me Go, says the diversity of locations is enormous. "Within 30 minutes of each other we were able to close down an entire freeway, shoot in a casino, a hospital, a beach and more."
Netflix maintains its support for filming in New Zealand with a second season of teen drama One Of Us Is Lying, along with season three of fantasy drama Sweet Tooth, wrapping out of X3 Mega Stage in 2023.
There are new soundstages in the main cities of Auckland and Wellington, and a growing number of production facilities planned around the country. Lane Street Studios in Wellington has two new stages ready to occupy and purpose-­built production offices. In Auckland, Studio West's expansion adds 36,000 square feet of soundstage and production offices that are also ready, while the soundstage extension to Auckland Film Studios is now open. These new facilities are built with green credentials in mind.
The screen industry employs around 16,000 people and New Zealand crews are widely recognised for their skills and creativity. Locally made television series provide steady work for New Zealand cast and crew, with The Brokenwood Mysteries, My Life Is Murder, Under The Vines and Mystic all seeing worldwide sales.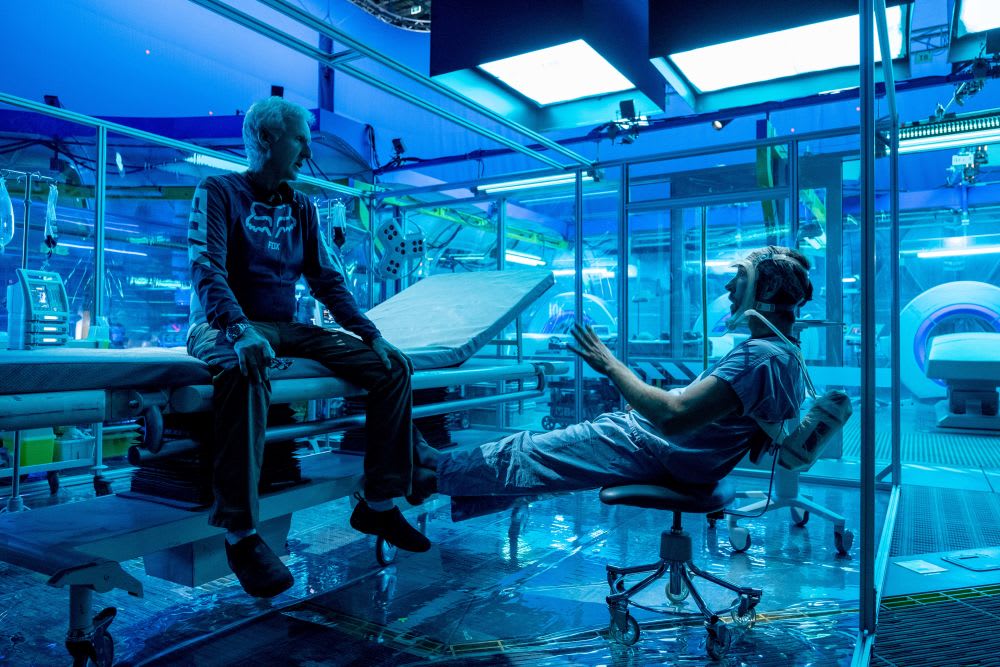 Avatar: The Way of Water
Infrastructure and crews
New Zealand has accommodated eight to 10 international shows concurrently, and production infrastructure continues to grow. Lane Street Studios in Wellington is a welcome addition to the capital, adding to the already well established Stone Street Studios.
All facilities, including the Weta group of companies and Park Road Post, are located centrally. Auckland's studio capacity has been growing steadily with an extension to Auckland Film Studios, which is now open.
New facilities at Studio West's expansion are ready to occupy now, while Kumeu Film Studios and X3 Studios complement the offering.
Size matters
New Zealand is a direct overnight flight from Los Angeles and is equivalent in size to the state of California. Its main production bases are in Auckland and Wellington with a smaller base in Queenstown and growing infrastructure in Christchurch. The country is made up of two main islands offering a large variety of locations within short distances.
First person to contact - Philippa Mossman, head of international screen attraction, New Zealand Film Commission: philippa.mossman@nzfilm.co.nz
Click here to see selected production service companies in New Zealand.
Click here to see the filming guide for New Zealand.
Read the full report in our latest edition of World of Locations.