KFTV talks to George Tsokopoulos, managing director at Avion Films, about facilitating international features and commercials; and reveals some of Greece's untapped filming locations that go beyond beaches and turquoise waters.
Avion Films is a film production company and production service provider whose key tenet is "striving for excellence".
The company was founded in Athens in 2006, by Annabelle Aronis and George Tsokopoulos and long term executive producer, Vassilis Lanier, became the third partner in 2020.
Through the years, Avion Films has produced and serviced over 500 commercial films and collaborated with some of the most creative production houses and agencies around the globe.
The company has also focused on long format, both by servicing international TV series, as well as producing and co-producing its own films, including: Lanthimos' Alps co-production in 2011, to the Canal+ best film and Semaine de la Critique du Festival de Cannes winner for the production of Brutalia - Days of Labour by Manolis Mavris, in 2021.
Avion Films is member of the board of directors of PACT (Media Producers Association), member of SAPOE (Audiovisual Producers Association of Greece) and the only Greek partner of L.A. based GPN (Global Production Network).
What specialist equipment and/or skillset distinguish you from competition?
We like to think of ourselves as creative "excellence strivers". Our long and broad experience, along with our in-depth knowledge of the market, are the bedrock of our confidence in providing the best possible service to all our clients. We have shot on location, in studio, onboard vessels, aerial, underwater, tabletop, heavy SFX on camera or construction works and everywhere in between.
Our breadth of experience in all forms of our craft (commercials, TV series, short and long format films) and any kind of content our clients require, along with the fact that we have successfully handled international productions both on Greek soil and abroad, gives us leverage to offer one of the more competitive services available in the country.
Notably, state-of-the-art equipment that was not available in past decades - such as motion control, Russian arm, and anamorphic lenses - are now available in local rental houses, making Greece one of the most sought-after filming locations in Europe and globally.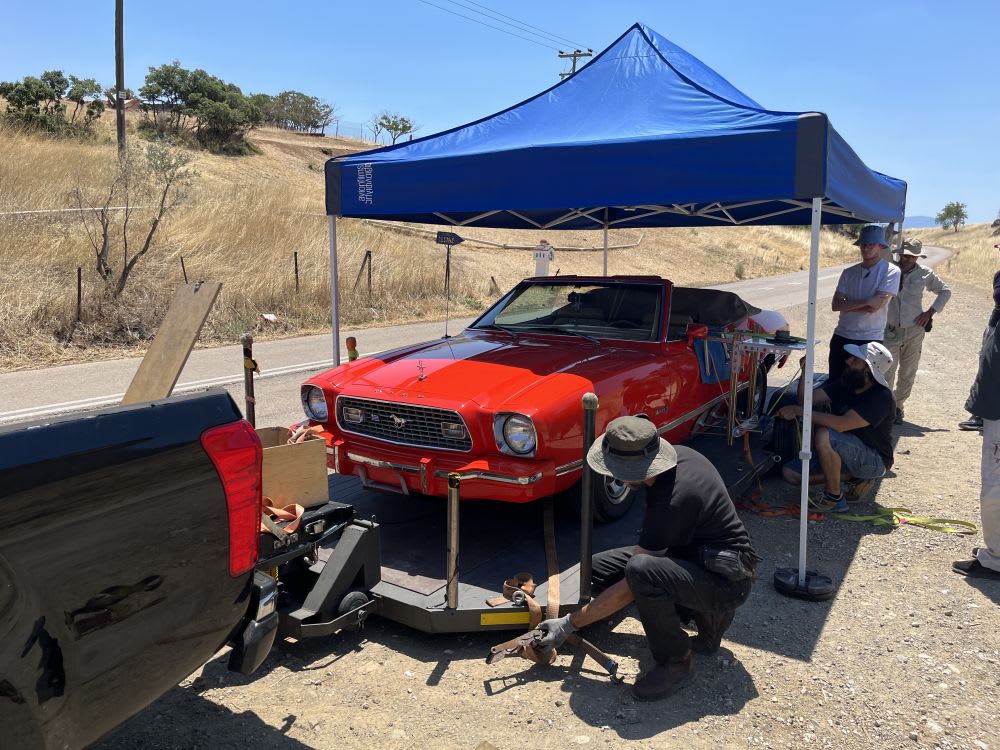 (Expedia Arrows for Canada London)
What production experience do you/your team have?
Αs far as Avion Films is concerned, the vision of striving for excellence has always been at the heart of our motivation. Being one of the first companies in the country to successfully manage international shoots, for both local and international clients, we aim to be at the forefront of the creative surge that film industry is witnessing in Greece.
Avion Films has already accommodated several international TV series, such as: NBCs's The Good Place (episodes 13 & 14) and ITV's The Durrels - Season 4 (shot in Corfu), El Senor de los Cielos produced by NBC Telemundo, Mexico (shot in Parga) and The Mercury operation, produced by Oscar Productions, Egypt.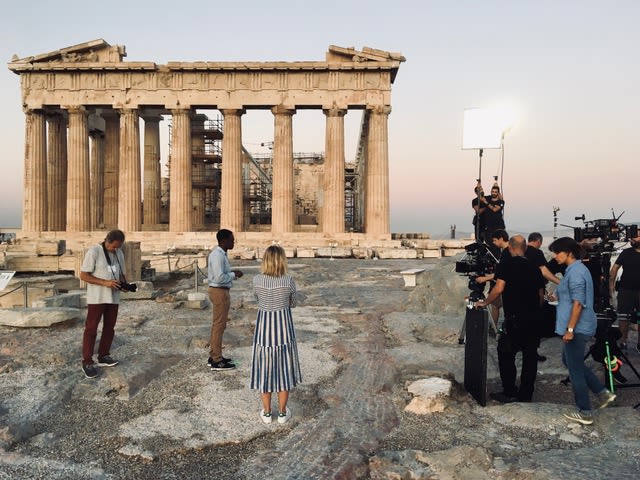 (NBC'S The Good Place)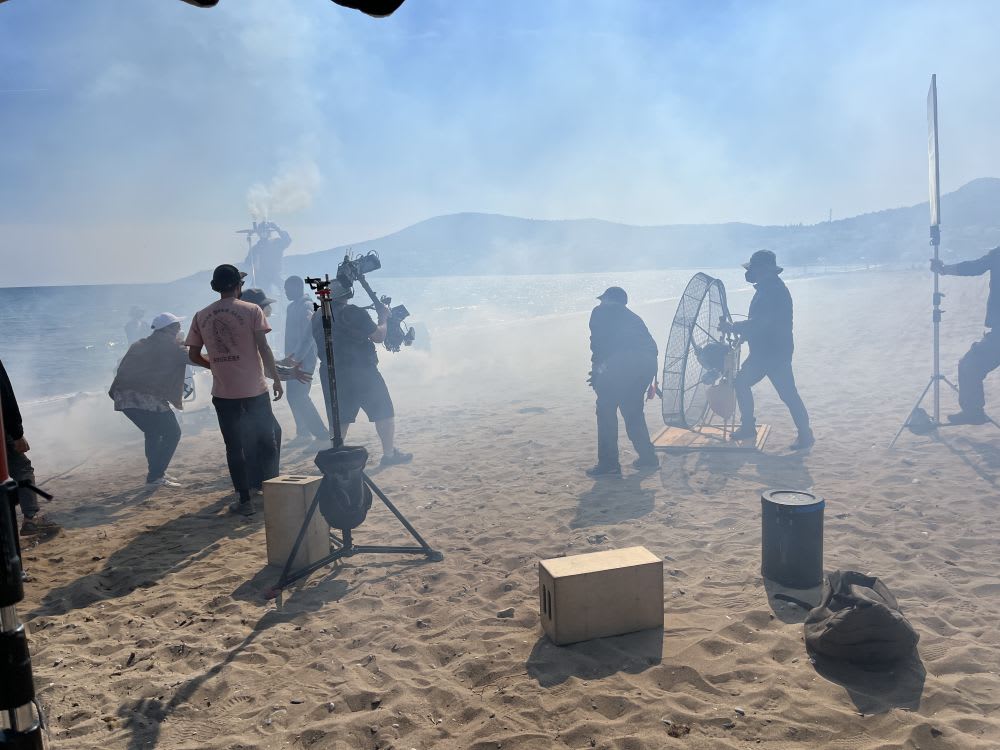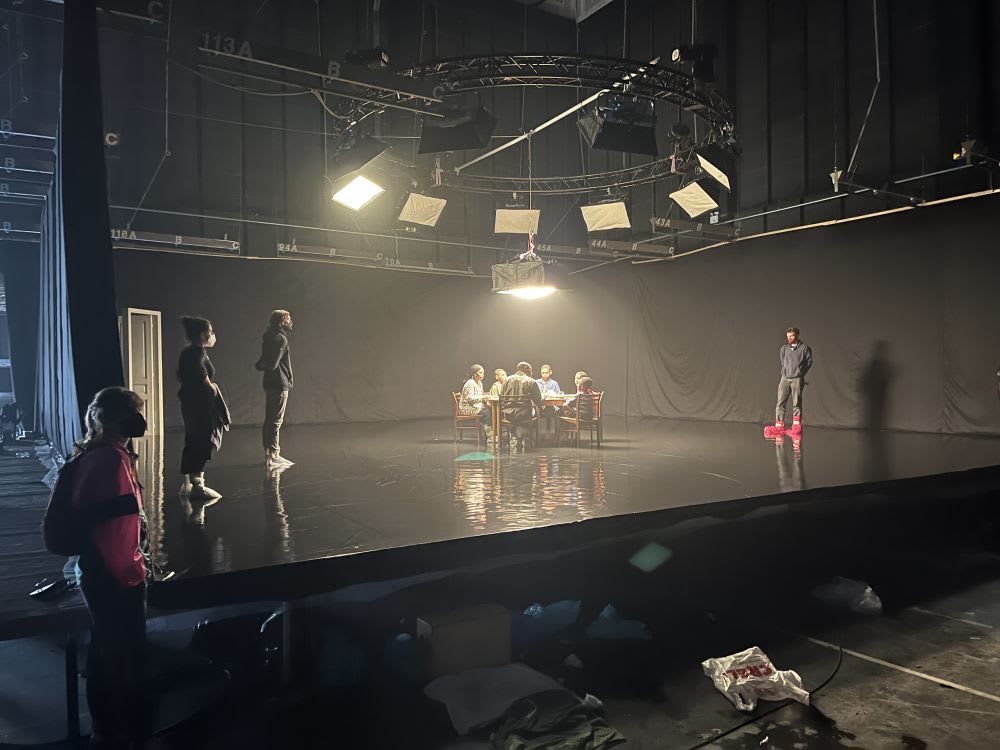 (WhatsApp short film Naiya Odyssey - Partizan)
What are some of the untapped filming locations in Greece?
Greece has many more sites to offer than sunny sandy beaches and turquoise waters...
The iconic islands views are only a small part of the diversity of the landscapes that the country can provide. From Alpine-like scenic routes and medieval venetian castles that can be found in the mountains of the mainland and The Peloponnese, to the otherworldly rock formations of Meteora and the tropical landscapes of southern Crete, each little pocket of Greece has exciting vistas waiting to be explored.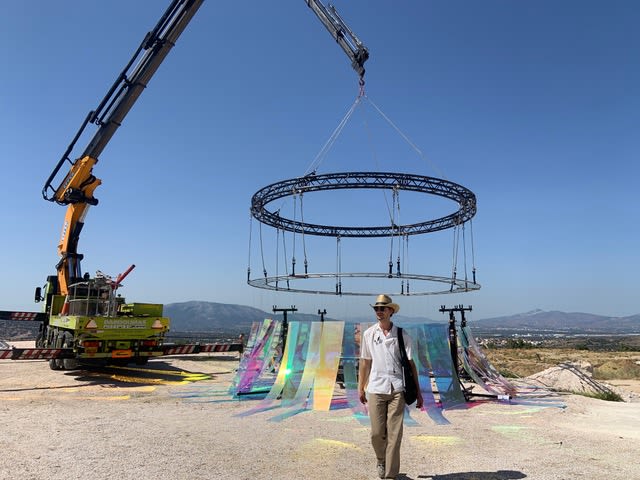 (GWM ORA Loves You, Rekorder Berlin)
Comment on your region's incentives and rebate. How do you help producers access the incentive?
Greece offers 40% cash rebate on foreign productions that opt to bring their shoots in the country. This refers to production and post production costs for feature films, documentaries, TV series, animation and video games. Submission procedure requires a script synopsis and a budget estimate, while approval is granted based on compulsory cultural criteria.
Avion Films takes care of the entire procedure from A to Z. As we have been through the process for numerous productions in the past, we are able to fast track the procedure, so that no time is wasted for the submission of the folder required by the Greek authorities.
Another interesting fact is an added clause in the rebate law that provides productions of over 8m euro, where half the budget (4m euro) is allocated to Greek tax entities, are also qualified to include the same amount for their international ATL & BTL cast and crew fees, in order to get an added 40% cash rebate.
What international projects have you worked on recently, and can you talk about 2023 projects?
2022 was a very productive year for Avion Films. Amongst the highlights of the year were certainly the shoots for the WhatsApp short film Naiya Odyssey, featuring Giannis Antetokoumpo for PARTIZAN, USA and the short film A Mediterranean Dream for BLUR films, directed by Diana Kunst.
We have also recently concluded shooting Manolis Mavris' new film Midnight Skin, co-produced by PARADISO PRODUCTIONS in Paris. The film is now in post production and is due to be finished shortly.
Amongst the best commercials we shot the previous year were: GWM ORA Loves You, for Rekorder Berlin with director Patrick Fileti, Expedia Arrows for Canada London with director Esteban, SONY W-1000XM5 for Tempomedia directed by David Wilson and finally DNB Girls Invest for BACON in Stockholm, directed by Fiona Jane Burgess.
Athenian Brewery was a repeat client in 2022 with the brand campaign TVCs for Amstel and Alpha awarded to Avion Films - the latter under the direction of Sune Sorrensen.
Visit: www.avionfilms.gr for updates on forthcoming projects.